Entertainment
Why jury duty was the most surprising television treat of 2023
Summary
Jury Duty is a reality TV show with a unique premise in which a real person serves on a jury with paid actors in a fake trial.
The show is completely real and doesn't fake anything. The final episode even breaks down the process to show how they did it.
What sets "Jury Duty" apart is its careful planning, well-written script, subtle humor and outstanding supporting cast, including James Marsden and Mekki Leeper.
The world of reality television can be a barren wasteland. Whether it's hilarious dating competitions or raunchy prank shows, you don't have to look far to realize that reality TV is often extremely dull and uncreative. That being said, it's not all bad, as some of the smartest and most entertaining shows come in the form of reality TV. Perhaps one of the best examples of this is the surprise hit of 2023 Jury duty.
If you haven't seen it yet, we understand if you're a little skeptical – if reality TV isn't your thing, then it's hard to stay interested in the series that people are raving about. This is understandable, especially if you know nothing about it Jury duty and didn't see it. However, we're not exaggerating when we say it's unlike any other reality show we've ever seen. Here you will find everything you need to know Jury duty and what makes it such an unexpected victory.
The unique premise of Jury Duty
Jury duty is fundamental The Truman Show if it were a courtroom drama. The show's premise is simple: every member of the jury called to a fake trial, except one, is a paid actor. The lucky or unhappy person in question is Ronald Gladden. It's a surprise that such a fresh and interesting premise has come to life in the form of a reality TV show, so this unexpected series is a real treat.
Gladden is an ordinary guy who was just trying to fulfill his civic duty. He's as reserved as one can be, having had almost nothing to do with the acting and entertainment industry other than a small gig he got for a Mint Mobile commercial. Before his time on the show, Gladden worked as a solar contractor.
Each member of the fake jury is an unknown or an up-and-coming comedian, to ensure that Ronald doesn't recognize any of them. Well, almost every member. To make things even more interesting, the team behind the show decided to bring popular Hollywood actor James Marsden into the mix. Marsden, who happened to be called to jury duty, brings a lot of humor to the show as he plays a pompous caricature of himself. Everyone in the series, except Gladden, tries to follow a script while winging it and adapting to Gladden's actions.
Jury Duty is 100% real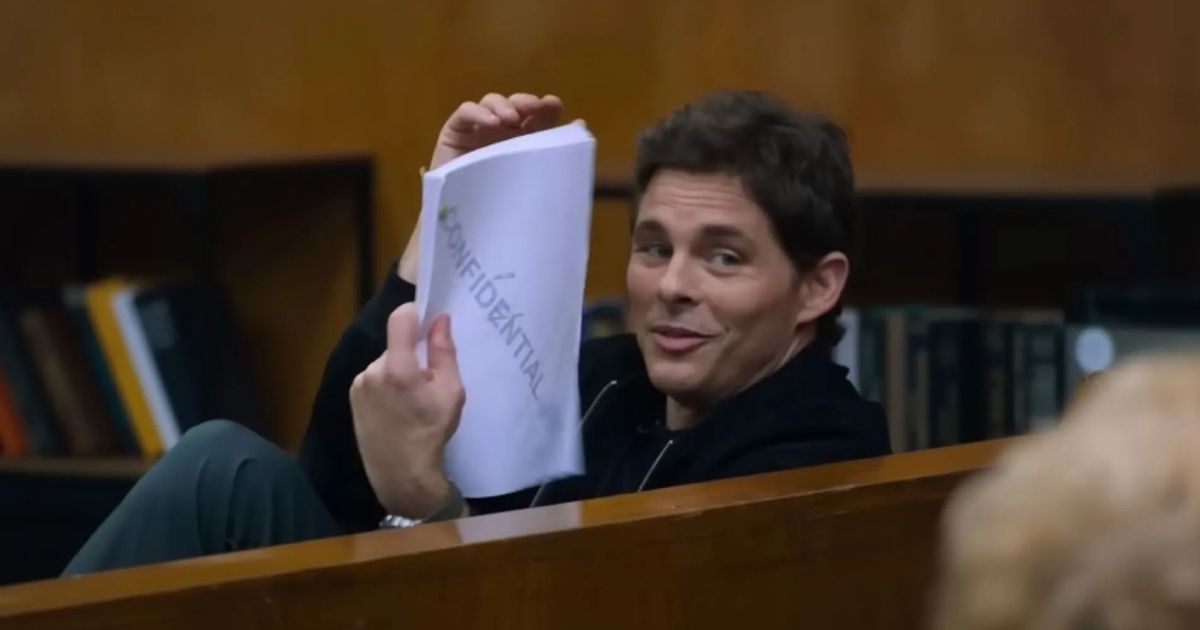 Continuing the tradition of shows like HBO's reality blurring The sample, Jury duty leaves viewers wondering if everything that happens on the show is real. Although it may be hard for you to believe, Jury duty doesn't fake anything. So much so that they even break down the process at the end to explain how they accomplished everything in the final episode. They take the audience behind the scenes to give a better understanding of how it all happened.
If you're wondering how Ronald Gladden fared Jury dutyHe actually responded to a Craigslist ad asking for people who would be willing to be part of a jury pool for a civil trial. From there, they narrowed down the options until they found the perfect person the audience could get behind. Since the show essentially made Gladden a celebrity overnight, it's safe to say they made the right choice.
Read our review: Jury Duty Review: James Marsden and Other Actors Dupe a Real Juror in Freevee's Clever Outing
Once that was done, all that was left was execution. This is easier said than done because the actors have to stay in character the entire time. This is especially true for the jury members, as they spend most of their time in front of the camera. The actors have to be great improvisers and team players to move the story forward.
As simple as things seemed, there were moments when it seemed like Gladden had it all figured out. Given the absurdity of the show, it became increasingly difficult to keep things secret. To keep suspicion at bay, the team behind the show sent jurors into court for hours to listen to fake lawyers discuss a fake case.
What Makes Jury Duty So Great
The concept of the show is actually pretty simple, but it's the execution that sets this show apart from the rest. You can see that everything had to be carefully planned for the show to be so successful, because everything had to be done in one take.
Related: 10 Reality Shows to Watch If You Liked Freevee's Jury Duty
The script is also incredibly well written. Although parts of it are improvised, it still follows a story designed by the authors. The humor is sharp and subtle, rather than easy to laugh at. He manages to toe the line and not overdo it, but that doesn't mean the series is devoid of crude humor. What sets it apart is that it knows when to be subtle and when to let out the over-the-top humor.
Another great thing about the show is the excellent supporting cast. Aside from Marsden, who does a great job of acting like an obnoxious celebrity and acting it up for the camera, every member of the jury on the show does a spectacular job. In particular, Mekki Leeper's performance as Noah Price, the bumbling and naive idiot who finds out during the trial that his girlfriend is cheating on him. Leeper's perfect comedic timing and physical humor make every scene he appears in instantly hilarious. Talent like this proves how well-rated every element of the series is, from Ronald Gladden's casting to the script to the actors' performances.
Jury Duty is available to stream on Amazon Freevee