Entertainment
Why Honey, I Shrunk the Kids has the cutest crazy inventor in Disney movies
At the end of the 1980s, an innovative film from Disney Studios surprised the world, and not just among young viewers. Adults also loved the sci-fi comedy adventure, with its state-of-the-art special effects and classic Disney live-action style that had just about every member of the family laughing. Honey, I shrunk the kids was his name, and in 1989 that title was everywhere.
The film tells the fantastic story of a group of children who are accidentally reduced in size by an experimental device. Theories vary depending on actual size, but all we know is that a child could ride an ant rodeo-style. The special effects and props were groundbreaking, and later Disney attractions were even created using the film's capabilities.
Wayne Szalinski is a scientist trying to get his shrinking machine to work, but it keeps blowing things up instead of shrinking them – until their neighbor Ron hits a baseball straight into the attic and activates the machine. His big brother Russ (who has a crush on Amy) forces him to go over and apologize so he can get the ball back. This leads to the four entering the attic and becoming the successful subjects of Szalinski's groundbreaking machine.
Wayne Szalinski, played by comic genius Rick Moranis, was always portrayed as the father whose passion for science never took precedence over his love for his children and his willingness to try anything to save them.
The absent-minded scientist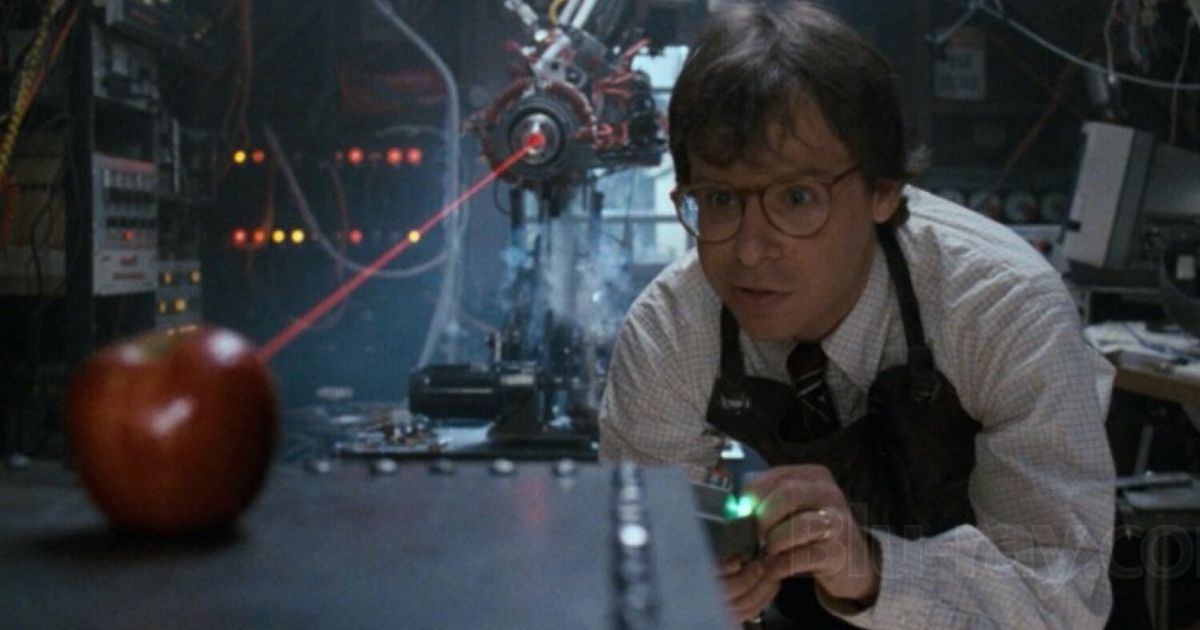 From the opening of the film, we see Wayne's hand in almost everything in the Szalinski house. Amy confirms early on that Diane, her mother, is having issues with her father and she is nowhere to be found on a Saturday morning. However, the house is equipped with almost every appliance you could dream of. Most of these are designed to assist Wayne with his tasks at home or to remind him of things like meals. From computer messages eerily familiar to the early Internet to a device that her dog Quark can press with his paw to get his favorite snack, this is a scientist's home and it shows.
Related: Disney Movies for People Who Don't Like Disney
At first, Wayne isn't a great father. His son Nick wants to be a scientist just like him, and although Nick tries to contact his father and even build a mini-machine like the shrink ray, Wayne doesn't notice. He is so absorbed in his own invention that his family is somewhat neglected.
Wayne's wife is also upset by the lack of attention, and the family seems to be falling apart due to the absence of her father and husband. But even so, Wayne's genuine heart and endearing nerdiness, coupled with Moranis' pitch-perfect performance, leaves us with a solid character we can still root for, one that feels both compelling and compassionate as we watch him grow and mature learns his mistakes when we are there. His family needs him the most.
A loving father above all else
Wayne's transition from mad scientist to heroic father is natural. Disney's films are not known for big dramatic plots and everything is easily resolved to keep younger audiences' attention. We're sure he feels guilty, but no time is wasted portraying this. He reacts calmly and quickly to the situation and develops equipment and devices that help him find the children – which of course also brings the character into comedic situations.
When Diane finds out what happened to her children, she finds it even more difficult to accept it and deal with the situation. But soon she's with Wayne, helping him in his efforts to find her in their otherwise ordinary backyard. They also tell Russ and Ron's parents where the teenagers are, although it takes some convincing.
Without Moranis' natural ability to win people over and seem both stupid and capable, Wayne Szalinski would not have been the effective film leader that he was, and the films that followed probably would not have been made.
Seriously, who doesn't want to be a Szalinski?
Wayne Szalinski embodies the gentleness of the classic Disney father figure while staying true to the value of embracing a character who is both strange and successful. There are no fathers like him in the Disney-verse, and few scientists feel as cool as him. He's even reminiscent of Fred MacMurray as Professor Ned Brainard in the film The absent-minded professor Film series from the '60s that also proved that nerds could be funny and captivating, and may even have been the inspiration for the character Szalinski.
Related: Why Disney Needs to Stop Remaking Movies
Should Disney ever decide to revive the franchise after Josh Gad's very disappointing revival statement, Rick Moranis would hopefully come out of retirement to breathe life back into Wayne Szalinski. This is the only way a return to the franchise would work from a nostalgic perspective. And when a good script is written, it should follow Szalinski's attitude, which he maintains in the face of the consequences of his own strange and creative brain.
Electricity Honey, I shrunk the kids on Disney+