Entertainment
The producer of "Percy Jackson and the Olympians" discusses the family-friendly approach in the Disney+ series
Summary
Disney+ producer Becky Riordan stresses the importance of what's coming Percy Jackson Series family friendly to appeal to a wide audience.
The decision to censor scary scenes is intended to ensure that both children and adults can enjoy the show together, especially through repeat viewings.
Disney+ is committed to the series, with each episode receiving a significant budget, and plans are in the works for a second season that will draw inspiration from the series' second novel. The Sea of ​​Monsters.
Disney+ producer Becky Riordan spoke out about the decision to censor certain scary scenes in the upcoming film Percy Jackson and the Olympians Series. Shared in a statement on their X sideShe emphasized that the series is intended to be a family-friendly TV adaptation. The aim is to appeal to a wide audience and ensure that children and adults can enjoy it together. Riordan emphasized the importance of creating content that satisfies everyone, especially when it comes to repeat viewing, as children often learn by watching shows over and over again.
"Family-friendly television should be watched together. The bar will satisfy everyone, especially if it is repeated, because children learn by watching shows over and over again. We hope it works for your family or the family you found."
In this upcoming adaptation of Rick Riordan's novel The Lightning ThiefPercy faces accusations from the Greek god Zeus, who believes he stole his lightning bolt. Disney+ shows a strong commitment to the series and each episode receives a sizable budget between $12 and $15 million. While there were previous attempts to adapt Percy's adventures into films in 2010 and 2013, these adaptations fell short of fans' expectations due to significant deviations from the source material.
RELATED: Percy Jackson Star Addresses Racist Fan Reaction Over Casting: 'These People Maybe Don't Know How to Fit In'
Will there be a second season for Percy Jackson and the Olympians?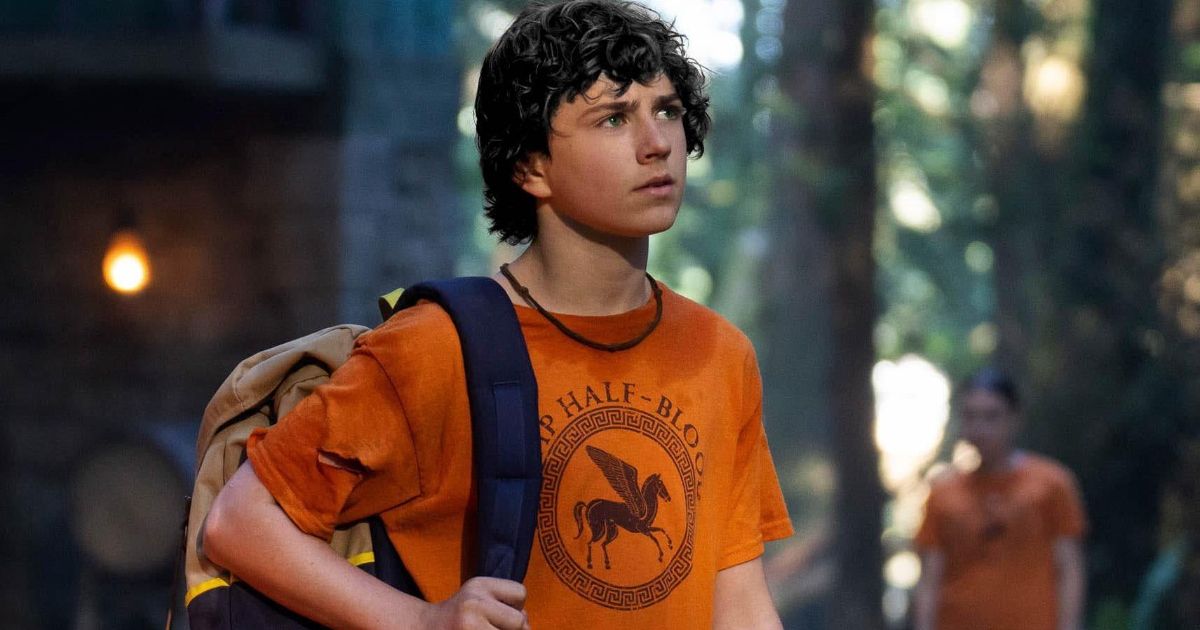 Disney+ has plans for the second season of Percy Jackson and the Olympiansand writer Rick Riordan is actively involved in the creation of the upcoming episode. However, there is still some uncertainty about when the project will be in full swing. This season will be inspired by the second novel in the series, The Sea of ​​Monsters. Riordan previously shared insight into the adaptation process, expressing excitement about introducing beloved characters like Tyson the Cyclops and expanding the roles of Clarisse LaRue and Luke Castellan.
"We divided the plot of the second Percy Jackson book, Sea of ​​Monsters, into a series of episodes and began sketching out what the first episodes would look like," notes Riordan. "I love imagining the introduction of Tyson, our favorite Cyclops, and it's so helpful to imagine our amazing actors in their ongoing roles as I imagine the season. A bigger role for Clarisse LaRue, the incredible Dior Goodjohn? Yes, please." . More Luke Castellan, aka Charlie Bushnell? Sign me up. Percy (Walker), Grover (Aryan) and Annabeth (Leah) brave the scenes from the second novel… I can't wait. And party ponies!"
The show's cast includes lead roles portrayed by Walker Scobell, Aryan Simhadri and Leah Sava Jeffries. They are joined by a talented ensemble cast including Megan Mullally, Jason Mantzoukas, Virginia Kull, Timm Sharp, Gabe Ugliano, Glynn Turman, Lin-Manuel Miranda, Jay Duplass, Timothy Omundson and Adam Joseph Copeland. Additionally, the late Lance Reddick and Toby Stephens will take on the roles of Zeus and Poseidon.
Percy Jackson and the Olympians will debut on Disney+ on December 20th.