The Kardashians Season 4 continues with Kim Kardashian's single era, Khloe Kardashian's personal turmoil, and Kris Jenner's never-ending branding. The majority of the episodes revolve around the three ladies, with other family members also thrown into the mix. Without this trio, the show would be even more of a snoozefest.
The final episode continued to rely heavily on the antics of Kim, Khloe and Kris. Kendall Jenner made a small but memorable appearance that was just as embarrassing as ever. Here are five key takeaways from The Kardashians Season 4, Episode 7, titled: "A Short-Term Fight."
Khloe doesn't play nice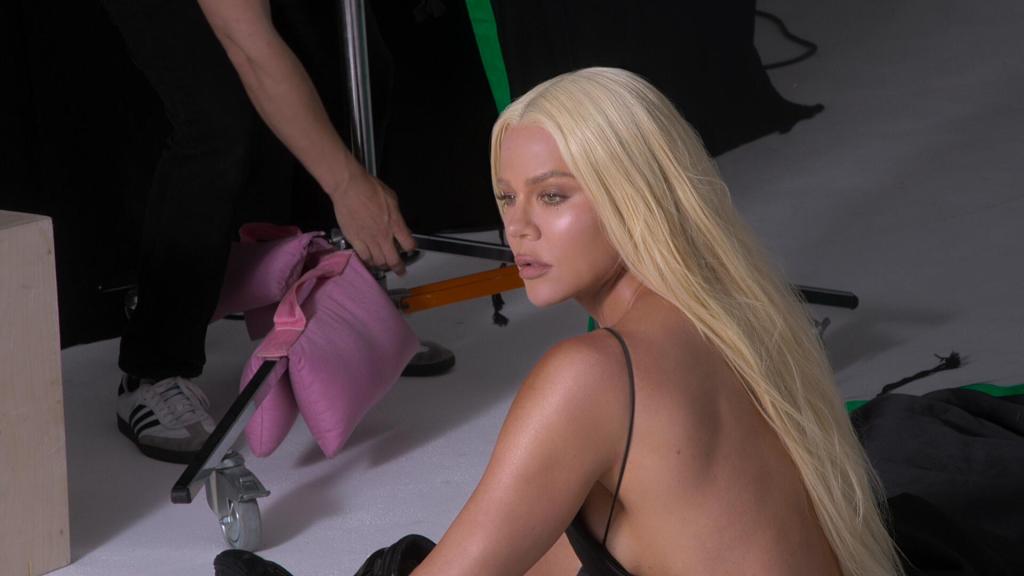 The episode began after Khloe confronted Kris about not being the best manager of her career. Despite feeling left out, Khloe was the only child who showed up to a banquet for another of Kris's business ventures. Khloe might have supported her, but she wasn't done talking to her mom — and she let her know it (at least in front of Kathy Hilton).
"I want you to look around and see that none of your other children are here, but I am the one you are abusing the most," Khloe said directly to her mother. Kris shrugged it off, but Khloe should stand her ground and demand the same attention Kris gives to her faves aka Kim and Kylie Jenner.
Kim's latest appearance
Khloe also stood her ground when Kim forgot to invite her to a whirlwind spectacle in Las Vegas. Kim planned the trip while officiating the wedding between her hairdresser Chris Appleton and Lukas Gage. Even though Kim forgot about flower girl Khloe (and didn't remember until after they left), she planned a fantastic weekend.
The wedding began with a surprise intimate appearance by Shania Twain, who the couple loves. Kim then married the couple at the Little White Wedding Chapel, where she married her first ex-husband 23 years ago. "I wonder if we can look for records here," she joked. The evening ended with an Usher concert, where Khloe had even more FOMO than before.
Before the romantic wedding weekend, Kim gave her friends Chris and Lukas some good advice. To my surprise, she decided to quote her ex-husband Kanye West to deliver the message. "Wait, you need to sign a prenuptial agreement," Kim said. "We want a prenuptial agreement, we want a prenuptial agreement." Fair advice, just an interesting choice of words for Kimberly. She's just a joker, I guess.
Another lame ad from Kris
At Kris' party at the beginning of the episode, she complained to Kathy and Paris Hilton about Khloe's criticism of her leadership style. Paris took the opportunity in front of the cameras to say that this is why people need their metaverse, so they can create avatars and holograms that are in multiple places at once. Yes, my eyes glazed over during the scene, and unfortunately that gave Kris a terrible business idea.
Kris decided to promote Howie Mandel and a hologram business by setting up giant screens in her and Khloe's house so they could constantly communicate. The huge monitors were apparently not mobile, so both women had to be in their neighboring houses to use them. Khloe didn't seem to understand the concept, especially because her mother skipped a big photo shoot for Khlo$ in preparation for the joke.
All in all, Khloe has thrown in the towel for now. "This definitely doesn't solve the deeper issues between me and my mom, but at this point I don't care," Khloe said. Poor Khloe, who always gets the short end of the stick.
Kendall is going to be a mother
Kendall is short and dumb This scene was about her becoming a mother – sort of. Her horse had a baby, but Kendall slept through the birth, if that shows you how seriously she's taking the new role. Kris and Khloe were the only two who cared enough to stop by Kendall's house to celebrate the birth. They brought a bouquet of carrots and a carrot cake. Once again these two women carry this immortal show.
Kendall showed her cooking skills were truly non-existent as she struggled to cut slices of cake for her family. "Kenny, the kitchen is clearly not your safe space," Kehoe said. "She's not a good food cutter."
Kim is all about Las Vegas
When Kim returned from Las Vegas with a hangover, Khloe returned the favor with exercise. Khloe was particularly upset that Kim went to see Usher after she and Kim's girl group didn't see him a season ago. Khloe rounded up Kim's friends to urge her to take off on the Kim Air jet to return to Las Vegas for a replay. "Khloe is leaving Hidden Hills whether she likes it or not," Kim said.
Khloe and Kim were living their best lives. Kim was just happy that her sister was finally leaving the house. They both got drunk on Jell-O shots (Kim's favorite drink) and met Usher before flying back to LA in time for Kim's 1:30 a.m. spray tan appointment. "This is the time to be a bitch kebab in Vegas," Khloe said. Just another day in the life of the Kardashians.
The Kardashians airs Thursdays on Hulu.
TELL US – WHAT DID YOU THINK OF THE LATEST EPISODE OF THE KARDASHIANS? Do you think KHLOE REALLY forgave KRIS?