Entertainment
The 10 Greatest Uses of The Clash's Music in Movies
The Clash had a connection to film that far outspanned the original band's existence — which lasted only a decade from the mid-70s to the mid-80s. During that time, the group grew from a primarily punk act to incorporating eclectic influences from Jamaican reggae and hip-hop from the South Bronx — creating a new sound that crossed genre barriers. Founding member and lead singer Joe Strummer first gained notice as a musician busking in the London Underground in the mid-'70s.
Meanwhile, guitarist Mick Jones played in a few London proto-punk bands before his manager Bernie Rhodes helped assemble the Clash's most-famous lineup in 1976. The influence of England's first true punk band, the Sex Pistols, set London awash with studded jackets and liberty spikes, and the Clash were enveloped by the movement, releasing their eponymous punk album in 1977. That heralded a rise to fame which saw them get major radio play and soundtrack incorporation since the mid-80s.
Despite their rising fame, the band slowly broke apart almost as soon as their music hit the stratosphere, as first drummer Topper Headon was ousted because of an addiction problem, then Strummer and Jones began beefing over the band's direction and the involvement of manager Bernie Rhodes. Eventually that lead to Jones' ouster, as the guitarist formed a different act — Big Audio Dynamite — later famous for their "Rush" track in 1991. Strummer simultaneously attempted to continue the Clash with a series of different lineups, before fading into obscurity himself in the 90s — thanks to some substance abuse issues of his own (detailed in the incredible documentary, The Future Is Unwritten).
The following are the ten best uses of the Clash's music in movies.
10
"Stay Free" in School of Rock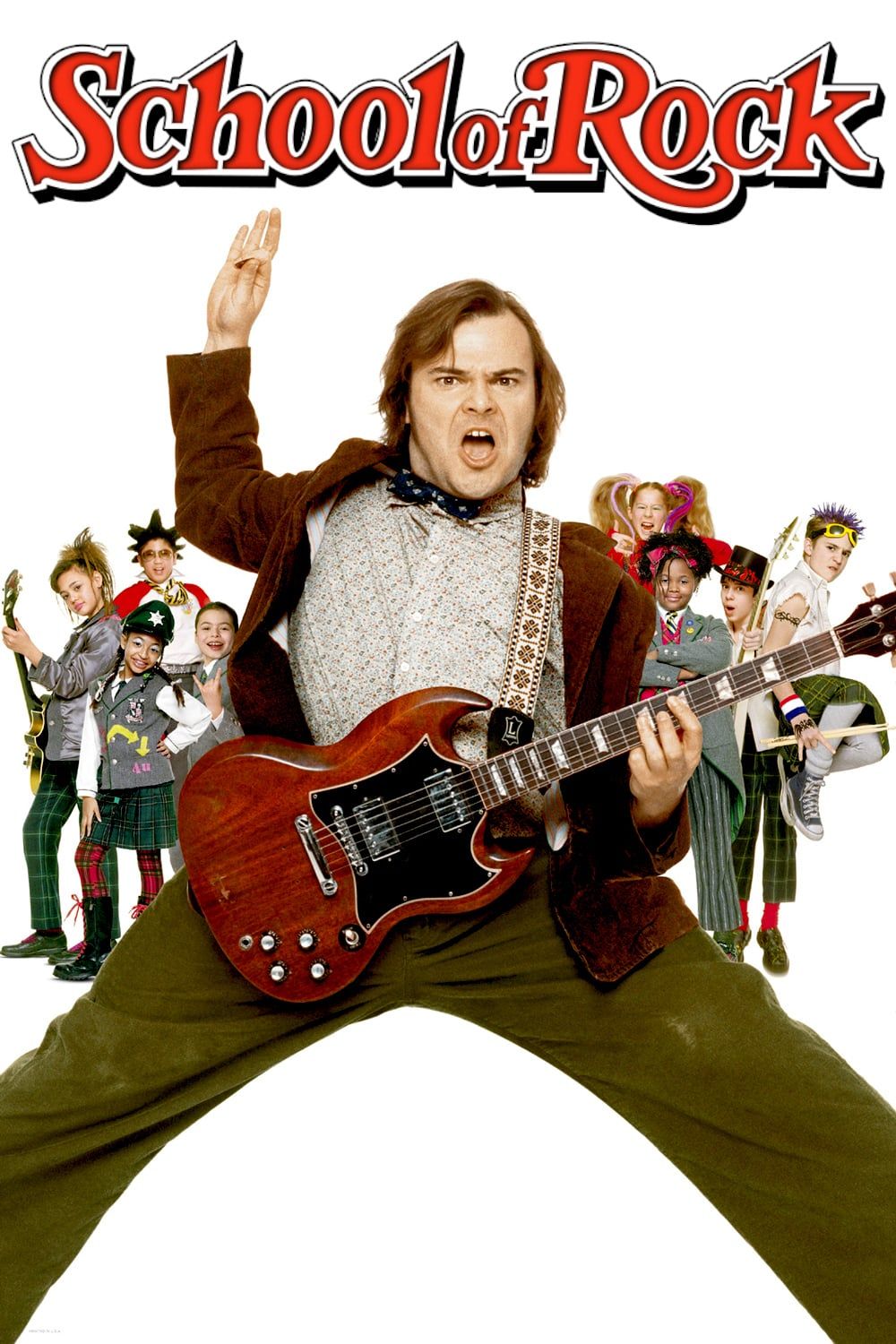 School of Rock
Release Date

October 3, 2003

Director

Richard Linklater

Cast

Jack Black, Adam Pascal, Lucas Papaelias, Chris Stack, Sarah Silverman, Mike White

Rating

PG-13

Runtime

110
"Stay Free" was a track off The Clash's Give Em Enough Rope album, when the band was combining punk with a sort of proto-indie rock sound, making it a perfect fit for director Richard Linklater's epic School of Rock soundtrack.
Why the Clash Fits
The song's lyrics are fitting for the film's classroom setting, as well, as Joe Strummer's song talks about an innocent grade school romance, wherein a boy invites his love interest on a "nicking spree," another outlaw themed track for a band with a catalog full of them.
Stream on Paramount+ and Pluto TV
9
"London Calling" in The Conjuring 2
Conjuring 2
Release Date

May 13, 2016

Director

James Wan

Cast

Vera Farmiga, Patrick Wilson, David Thewlis, Frances O'Connor, Franka Potente, Maria Doyle Kennedy

Rating

R

Runtime

133
The Conjuring 2 is set in 1977 England, using arguably the Clash's most famous song, "London Calling," in the movie's intro. The track hit number 11 on the UK Charts in the 70s to elevate the band to one of the nation's biggest rock acts, and ever since has become a theme song of sorts for England's capital and largest city.
Why the Clash Fits
The Conjuring 2 is one of many films to have utilized the track for montages depicting London during its turbulent '70s era, when The Troubles and anti-Labor sentiment were rocking the country's political climate and the punk scene was spreading from London's Kings Road to cities across the world. While "Should I Stay or Should I Go" would later eclipse the track, commercially and critically, "London Calling" has become more revered and licensed since then, even finding inclusion on Rolling Stone's 500 Greatest Songs of All Time.
Rent on digital platforms such as Prime Video and Google Play.
Related: The Conjuring Universe: Every Movie, Ranked
8
"Know Your Rights" in American Splendor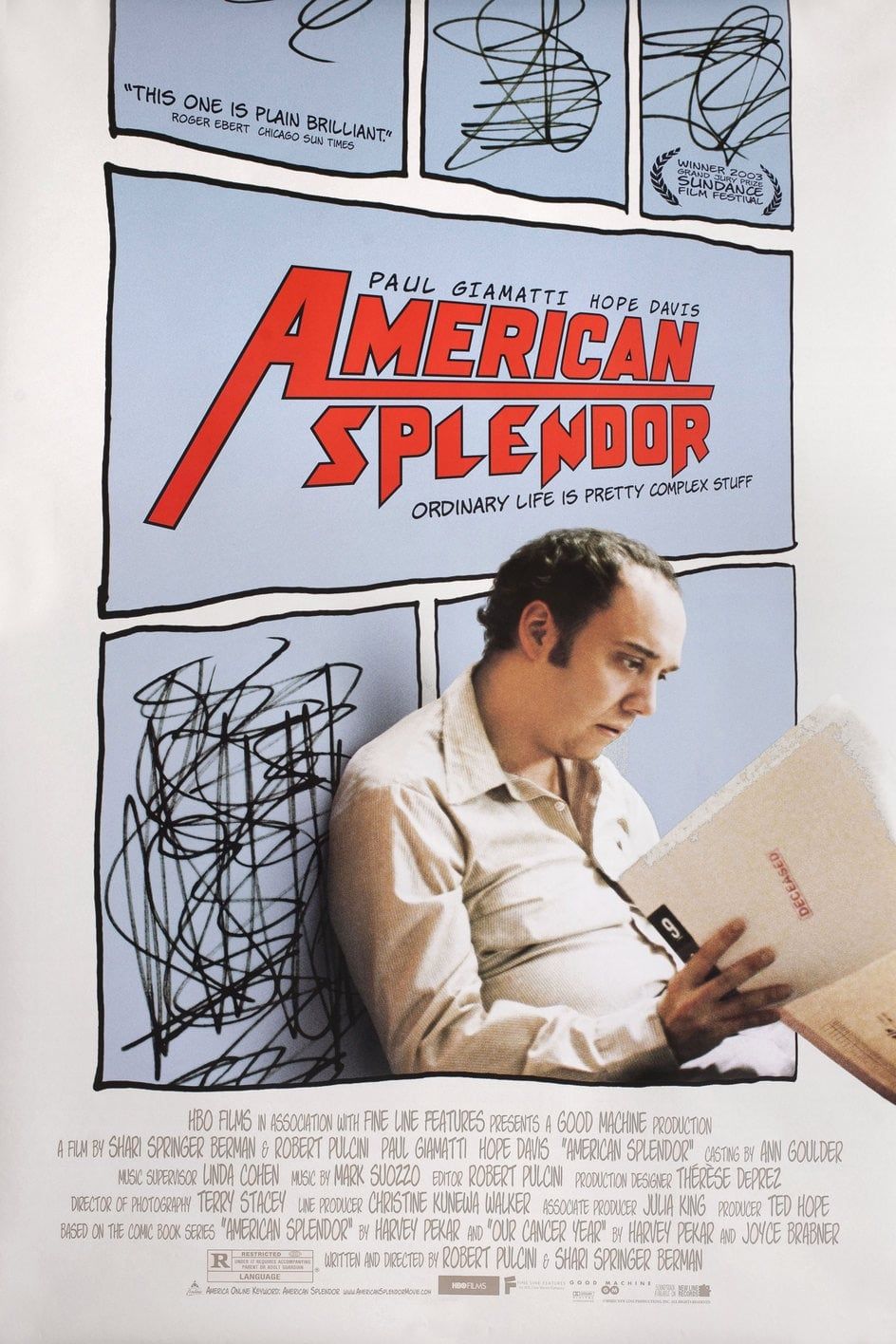 American Splendor
Release Date

August 15, 2003

Director

Shari Springer Berman, Robert Pulcini

Cast

Chris Ambrose, Joey Krajcar, Josh Hutcherson, Cameron Carter, Daniel Tay, Mary Faktor

Rating

R

Runtime

101
Paul Giamatti gave voice and vision to this depiction of comic book artist Harvey Pekar in American Splendor, which recognized the genius of Pekar's eponymous comic book series with a fantastical biopic. While the Clash's uber-political track "Know Your Rights" didn't need any topical application in the film, the Combat Rock opener is still a butt-shakin' song that incorporates elements of reggae, ska, and punk in the service of lyrics about law enforcement's abuse of power.
Why the Clash Fits
The track plays during a scene when we're introduced to the comic book store where Pekar is shopping his illustrative wares to the community at large. Giammati's performance and the counterculture soundtrack locate the film in a place that shuns any mainstream associations of the comic book world, a fact that became next-level ironic a decade after this film, when Marvel and DC movies began to dominate the Hollywood landscape.
Stream on Max and DIRECTV
7
"Police On My Back" in Knocked Up
Knocked Up
Release Date

June 1, 2007

Director

Judd Apatow

Cast

Seth Rogen, Katherine Heigl, Paul Rudd, Leslie Mann, Jason Segel, Jay Baruchel

Rating

R

Runtime

129
"Police On My Back" was another politically-charged track by the Clash, who became well known for their activism in the early-80s. The seed of that political involvement was sown in Joe Strummer's childhood, as Strummer's diplomat father exposed him to global cultures and sociopolitical revolutions. Strummer was a huge fan of reggae music in the '70s, a genre defined by outlaw anthems like Jimmy Cliff's "The Harder They Come," and he tried to incorporate those activist themes into the Clash's music directly, through his lyrics and live performances where he championed social causes.
Why the Clash Fits
In Knocked Up, the track is used for a scene where Alison and Debbie frantically search a pharmacy looking for pregnancy tests. Is it as thematically appropriate as other directors' use of the Clash in the films Grosse Point Blank, Bringing Out the Dead, Atomic Blonde, and others? Not particularly, but aesthetically, the slashing guitar chords and relentless driving beat fit Knocked Up's comically desperate moment perfectly.
Stream on Max and rent on digital platforms such as Apple TV
6
"Police and Thieves" in 21 Jump Street
21 Jump Street
Release Date

March 14, 2012

Director

Phil Lord, Chris Miller

Cast

Jonah Hill, Channing Tatum, Brie Larson, Dave Franco, Rob Riggle, DeRay Davis

Rating

R

Runtime

109
Another track by the Clash that showed their reverence for Jamaica's 70s reggae-rock scene was "Police and Thieves", a cover of Junior Murvin's 1977 song that epitomized the resistance embodied in the London band's themes. There was a major cross-pollination between reggae and punk music in the 70s thanks, in part, to the large West Indian population in Britain. That led to the Clash's incorporation of reggae into their own sound, circumventing the British Ska movement of the time to make a track that was straight reggae.
Why the Clash Fits
In 21 Jump Street, the brotherly filmmaking duo known as Lord and Miller mine the cops 'n' robbers sentiment of Murvin's original lyrics. It's an obvious, fun match that fits into the film's boisterous soundtrack, which also includes Eminem, N.W.A., Dirty Nasty, and, most similarly, Ini KaMoze.
Stream On FILMBOX+ and rent on any digital platform.
Related: Best Jonah Hill Movies, Ranked
5
"Bank Robber" in RocknRolla
RocknRolla
Release Date

September 4, 2008

Director

Guy Ritchie

Cast

Gerard Butler, Tom Wilkinson, Thandiwe Newton, Mark Strong, Idris Elba, Tom Hardy

Rating

R

Runtime

114
Leave it to Guy Ritchie to understand the necessity of including the Clash on any soundtrack backing a film about organized crime in London, which he obliged by including "Bank Robber" on the soundtrack for RocknRolla. The track plays in a scene where Johnny (Toby Kebbell) twirls his pistol in front of a mirror, as we learn the ethos of the musician-turned-outlaw who's willing to fake his own death to gain street cred.
Why the Clash Fits
Ritchie has long included high-octane soundtracks on his film, often including the Clash and the London reggae that they incorporated to paint a picture of the city's East and South side gangsters and the music that illuminated their lives. "Bank Robber" has the perfect rhythm for the scene it accompanies. Unfortunately, RocknRolla is hard to find on streaming or digital platforms, but is available on home media or Hoopla with a library card.
Stream on Hoopla
4
"Janie Jones" in 24 Hour Party People
24 Hour Party People
Release Date

February 13, 2002

Director

Michael Winterbottom

Cast

Steve Coogan, John Thomson, Nigel Pivaro, Lennie James, Shirley Henderson, Martin Hancock

Rating

R

Runtime

117
Michael Winterbottom's 2002 film, 24 Hour Party People is famous for encapsulating the popular music generated by Manchester, England's 70s and 80s scene around the Factory nightclub. While it developed into the first electronic dance music scene in England, the genesis of this movement came from punk bands in London.
Why the Clash Fits
Winterbottom displays this in an early scene where Tony Wilson (Steve Coogan) experiences the Sex Pistols first London show, a moment that would forever alter the landscape of British music in the 20th Century's final quarter. It was the moment that punk became a "scene", and the Clash became the movement's second-biggest act at the time. Winterbottom included their track "Janie Jones" on his soundtrack, which combed through the annals of England's greatest era of pop music, making sure to include the period's greatest sonic purveyors.
Stream on Prime Video, Tubi, and Pluto TV
3
"I Fought the Law" in CODA
CODA
Release Date

August 13, 2021

Director

Sian Heder

Cast

Emilia Jones, Eugenio Derbez, Troy Kotsur, Ferdia Walsh-Peelo, Daniel Durant, Marlee Matlin

Runtime

111 min

Main Genre

Drama
We've discussed the Clash's rebellious outlaw themes throughout their song catalog, but those songs generally came later in the band's existence — save for one of their most famous punk tracks, "I Fought the Law."
Why the Clash Fits
The track was used to delirious effect in CODA, backing a scene where Ruby (Emilia Jones) has to kick it into high gear at 3 AM, playing the song loudly on her stereo (one of the few ways her life is made easier by being a child of deaf adults). The fast-paced song is the perfect way for her to kickstart her day, as her life as a post-adolescent has been subsumed by her need to help provide for a family that can't yet understand her passion for music.
Stream on AppleTV+
2
"Rock the Casbah" in The Royal Tenenbaums
The Royal Tenenbaums
Release Date

October 5, 2001

Director

Wes Anderson

Cast

Gene Hackman, Anjelica Huston, Ben Stiller, Gwyneth Paltrow, Luke Wilson, Owen Wilson

Rating

R

Runtime

108
Wes Anderson has long been known for film soundtracks that gather iconic popular music from different eras, doing so in The Royal Tenenbaums by including one of the Clash's most danceable tracks — "Rock the Casbah." The song drew on Strummer's early childhood in remote areas of North Africa and the Middle East, as he was swept into an itinerant life by a diplomat father who forced the family into an intrepid lifestyle. That may have helped to build Strummer's bravery and political activism, as it became a calling card for his band during their early-80s popular explosion.
Why the Clash Fits
Wes Anderson soundtracks and scores are all about emotional resonance, and there isn't always a 1:1 relationship between a song's lyrics and the scene Anderson uses it in (except most noticeably in the suicide scene in The Royal Tenenbaums, featuring Elliot Smith). Usually, songs like "Play with Fire" or "Queen Bitch" just have the perfect vibe for an Anderson scene, lyrics be damned. That's the case here with "Rock the Casbah." It just fits.
Rent on digital platforms such as Prime Video and AppleTV+
1
"I'm So Bored with the U.S.A." in The Future Is Unwritten
One of the greatest moments in The Future is Unwritten, the all-encompassing documentary about Joe Strummer's life, comes when the Clash's members recount the period when they began touring the United States. While their first U.S. tour wasn't as disastrous as the Sex Pistols' first (and only) U.S. tour with their original lineup, it still built up a bitterness in Strummer, that was then given voice in the epic Clash track, "I'm So Bored With the U.S.A."
Why the Clash Fits
The active indifference bordering on antipathy in the song is used in an almost psychological way in The Future Is Unwritten. The documentary sheds light onto Strummer's gradual disappearance from the limelight, as substances and disaffection with the music business led the virtuoso to an early demise. Still, Strummer and the Clash will forever be associated with the films that their music has appeared in, and Strummer's legacy will be recognized for merging genres that nobody had dared to before his time.
Stream on Tubi and Plex, and rent on AppleTV+