Entertainment
The 10 Greatest Human Performances in Muppets Movies
In 1979, after five years on the air, The Muppets transitioned from the small to the big screen for the first time. Since the release of The Muppet Movie, Jim Henson's foam-made creations have been the main attractions in every feature film that boasts their name, with the likes of Kermit the Frog, Miss Piggy, Gonzo, and Fozzie Bear bringing their patented humor and heart to over a dozen cinematic productions.
Still, it's their association with major movie stars that elevated The Muppets beyond just sweetly-subversive television acts into cultural heroes. Just like countless A-listers guest-starred in episodes of The Muppet Show during its run, so too have Hollywood's best and brightest lent their talents to Muppets motion pictures, whether through quick cameos or full-fledged starring roles. There have been dozens of solid performances from human actors in Muppets films over the years, but there are a few that truly stick out from the rest. Here are the 10 best human performances in Muppets movies.
10
Tina Fey – Muppets Most Wanted (2014)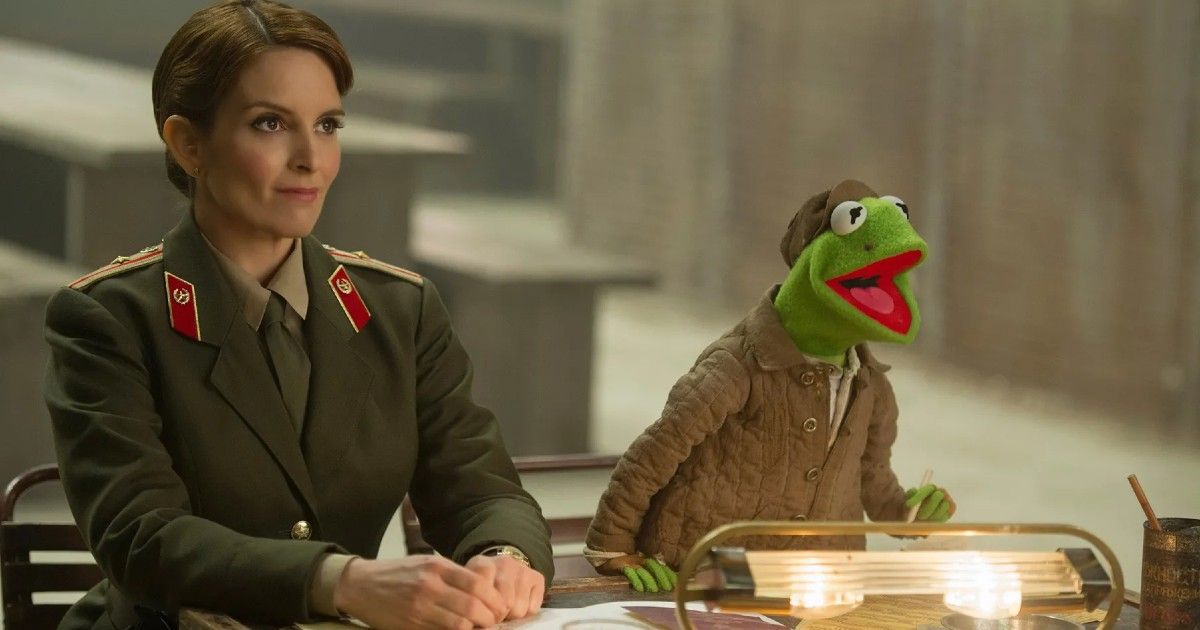 Muppets Most Wanted, the sequel to the 2011 film The Muppets, finds the titular puppets caught up in an international crime caper while on a world tour in London. Ricky Gervais takes a villainous turn as a criminal known as The Lemur, who serves as the accomplice to major antagonist Constantine, Kermit the Frog's evil doppelgänger. But, the real human star of the show is Tina Fey as Nadya, the singing Russian prison guard with a hilarious Kermit obsession.
What Makes Her Performance Great
Tina Feyis really in her comedic element in Muppets Most Wanted, flexing her Saturday Night Live chops every time she's on the screen. Basing her Russian accent on Natasha from The Rocky and Bulwinkle Show, Fey said that co-starring with The Muppets was a "bucket list" experience, and her love for the characters really shines through in her commitment to the part.
Stream on Disney+
9
Jason Segel – The Muppets (2011)
Jason Segel got to live out a childhood dream when he not only co-wrote but starred in The Muppets, bringing Kermit and the gang back to the big screen for the first time since 1999's Muppets from Space. Segel stars as Gary, who, along with his girlfriend Mary (Amy Adams) and Muppet brother Walter, teams up with Kermit the Frog to reunite The Muppets and save the Muppet Theater from being demolished by an evil business tycoon named Tex Richman (Chris Cooper).
What Makes His Performance Great
Segel was clearly determined to do The Muppets justice after their over a decade-long theatrical hiatus, and he certainly delivered, both through his screenplay and his on-screen performance. His chemistry with his puppet co-stars is palpable, and he showed that he was more than game to do the whole on-screen song-and-dance routine alongside some of the best in the business.
Stream on Disney+
8
Amy Adams – The Muppets (2011)
While Amy Adams has earned six Academy Award nominations for her dramatic roles, the Italy-born actress has also proven to be adept at more lighthearted family fare, having starred in the Disney musical Enchanted and the box office-dominating Night at the Museum: Battle of the Smithsonian before being tapped for her big Muppets debut. In The Muppets, Amy Adams plays Mary, an elementary school teacher and skilled mechanic whose relationship with Gary is seriously tested throughout the course of the film.
What Makes Her Performance Great
Like Jason Segel, Amy Adams is a self-proclaimed Muppets superfan, and this definitely shows itself in her performance. While channeling her skills as a dramatic actor in the requisite heartfelt scenes, she also exudes a special charm in several musical numbers. For her role in the Oscar-winning film, Adams received a Kid's Choice Awards nomination for Favorite Movie Actress.
Related: Muppets Movies in Order Chronologically and by Release Date
7
Juliana Donald – The Muppets Take Manhattan (1984)
Nominated for an Academy Award for Best Original Score, The Muppets Take Manhattan follows Kermit and his pals as they travel to New York City after graduating from college in an attempt to get their big musical on Broadway. Naturally, the feat ends up being a lot more difficult than they anticipated. Juliana Donald made her feature-film debut as the kindhearted Jenny, a waitress and aspiring fashion designer who befriends Kermit.
What Makes Her Performance Great
While not possessing the same star power as many of The Muppets' other human co-stars, Juliana Donald is perfect in the role of Jenny. She interacts with Kermit and the other Muppets as if they were actually actors, and not just lifeless props being controlled and voiced by puppeteers. As it turns out, Donald was cast as Jenny for this very ability, which she admitted in a 2010 interview.
"I was told that the problem they were having was finding someone who looked like they were really talking to the Muppets, not talking at them," Juliana Donald said. "By the time I went in they had thrown up their hands and agreed to meet anyone and everyone that was remotely close to what they were looking for. I think part of getting hired had to do with timing and part had to do with my audition with Jim Henson and Frank Oz. They said I was believable talking to Kermit.
Rent on Apple+
6
Richard Pryor – The Muppet Movie (1979)
In The Muppet Movie, Kermit the Frog heads from the Florida swamp to the big city of Los Angeles, along the way encountering several Muppets who share his dream of making it in show business. Kermit's endeavor no-so-subtly mirrors that of Jim Henson and company, with the former fighting to break into the entertainment world and the latter trying to convince audience members that his variety show-starring puppets were major marquee attractions. Thankfully, both were successful in their mission, with the Muppets getting their big break in Hollywood and The Muppet Movie becoming both a critical and commercial success.
Receiving Oscar nominations for Best Original Score and Best Original Song ("Rainbow Connection"), The Muppet Movie is perhaps most noticeable for its impressive cameo appearances, as the film features brilliant bit performances from the likes of Dom DeLuise, Madeline Kahn, Mel Brooks, Bob Hope, Cloris Leachman, and Orson Welles. But, it is stand-up comedian Richard Pryor who particularly shines as a pushy balloon vendor.
What Makes His Performance Great
It may seem like Richard Pryor's R-rated brand of comedy wouldn't necessarily mesh with The Muppets, but he proves that he can hang with the G-rated puppets during the scene where he upsells Gonzo and his love interest Camilla the Chicken on a bunch of balloons. Pryor's cameo isn't long, but he makes the most of his time on screen, perfectly encapsulating the sales-based sleaze that the innocent and naive The Muppets tend to get duped by from time to time.
Stream on Disney+
5
Steve Martin – The Muppet Movie (1979)
The other scene-stealing cameo from The Muppet Movie belongs to Steve Martin, who plays the Insolent Waiter tending to Kermit and Miss Piggy during their candlelight dinner. The actor and comedian was no stranger to The Muppets' world, as he busted out his banjo and performed with the cast during a 1977 episode of The Muppet Show.
What Makes His Performance Great
Aside from his prior experience acting alongside The Muppets, Steve Martin was perfectly primed for the role of a lousy server, having starred in the Academy Award-nominated comedy short The Absent-Minded waiter just two years prior. Martin oozes his patented sarcasm throughout the scene, while teasing his adeptness at physical comedy during the moment where he spits out the cheap wine. Martin's ridiculous uniform and Rowlf the Dog's mood-setting piano accompaniment help make the scene all the more hilarious.
4
Charles Durning – The Muppet Movie (1979)
Occupying significantly more screen time than Pryor and Martin, two-time Academy Award nominee Charles Durning plays Doc Hopper, the villainous owner of Doc Hopper's French Fried Frog Legs. Joined by his sidekick Max (Austin Pendleton) and the frog-killing assassin Snake (Scott Walker), Hopper goes to extreme lengths to entice Kermit to be the "spokesfrog" for his struggling restaurant.
What Makes His Performance Great
Charles Durning's experience as a character actor makes him a perfect villain for The Muppets. He's equal parts evil and absurd, and like all the other actors on this list, he completely commits to the part. He must've also enjoyed his time on set, because nearly 20 years later, Durning starred in another Jim Henson-owned property, playing the role of Santa Claus in the 1996 Sesame Street film Elmo Saves Christmas.
3
Charles Grodin – The Great Muppet Caper (1981)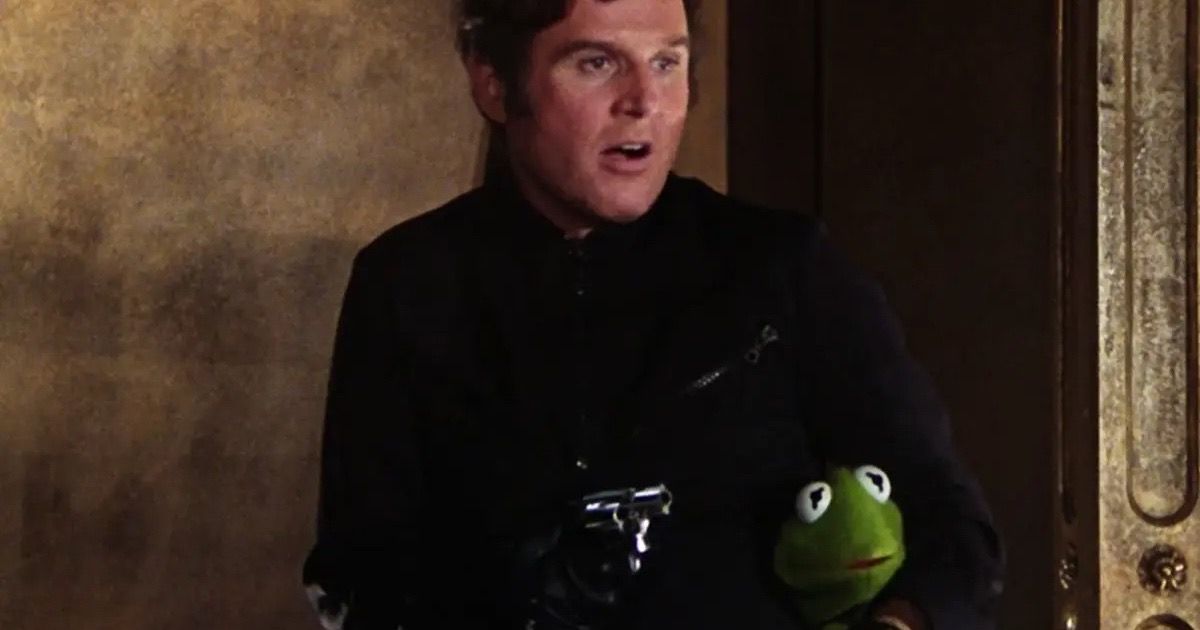 For their second theatrical outing, The Muppets took their comedic and musical talents to the heist genre in The Great Muppet Caper. Nominated for an Academy Award for Best Original Song ("The First Time It Happens"), the film features Kermit and Fozzie as investigative reporters who also happened to be identical twins — a hilarious running gag, as no one can tell their apparent relation unless Fozzie is wearing his hat.
Later joined by a local photographer played by Gonzo, they end up getting wrapped up in a London jewel heist targeting fashion designer Lady Holiday (Diana Rigg). They eventually discover that the culprit is none other than Lady Holiday's brother Nicky, played brilliantly by Emmy Award winner Charles Grodin, who sadly passed away in 2021.
What Makes His Performance Great
For his role as Nicky Holiday, Charles Grodin maintains an on-screen energy that, in a way, makes him a sort-of combination of Charles Durning and Steve Martin. Like Durning, he possesses the disappear-into-a-role acting chops to portray a convincing villain, but he also has a deadpan comedic delivery similar to Martin's that makes him almost hard to root against. But, Grodin's true dedication to the role is best exemplified in his over-the-top infatuation with Miss Piggy.
Stream on Disney+
Related: Best Jim Henson Movies That Aren't The Muppets, Ranked
2
Tim Curry – Muppet Treasure Island (1996)
The Muppets sailed into the public domain for Muppet Treasure Island, an adaptation of Robert Louis Stevenson's non-Muppet-related novel about pirates and treasure hunting. The film pretty much follows the plot of the book, with young actor Kevin Bishop playing the role of Jim Hawkins, Tim Curry becoming evil pirate captain Long John Silver, and The Muppets occupying various roles of their own, both canonical and newly created. While the movie was only a moderate box office success and received mixed reviews, both critics and audience members could all agree on Curry's standout performance as the duplicitous cook.
What Makes His Performance Great
Whether he's playing a cross-dressing scientist or a villainous clown, Tim Curry commits to the roles in every single one of his movies. Muppet Treasure Island is Curry at his best. He does it all in this movie: he sings, he sneers, and, most importantly, he proves he can be just as wacky and unhinged as many of his Muppets co-stars.
Stream on Disney+
1
Michael Caine – The Muppet Christmas Carol (1992)
The Muppets' first foray into literary adaptations came in 1992, when they took on Charles Dickens for The Muppet Christmas Carol. Michael Caine, who recently announced his retirement from acting at the age of 90, joined the long list of actors to play the miserly Ebenezer Scrooge on the big screen. But, unlike his peers, Caine's co-stars were pupeetered frogs, pigs, rats, and whatever the heck Gonzo is.
What Makes His Performance Great
Michael Caine earned his spot on this list for a different reason than the previously-mentioned entries. While every other human actor in a Muppet movie tends to ham it up and match The Muppets comedically, the two-time Academy Award winner opted to go a different route for The Muppet Christmas Carol. He decided to play it completely serious. In a 2015 interview with The Guardian, Caine discussed his conversation with Brian Henson after the son of the late Muppets founder approached him for the role.
"I'm going to play this movie like I'm working with the Royal Shakespeare Company," [Caine said]. "I will never wink, I will never do anything Muppety. I am going to play Scrooge as if it is an utterly dramatic role."
Caine's acting choice clearly paid off, as The Muppets Christmas Carol is equal parts funny, haunting, and heartfelt, all thanks to Caine's creative commitment.
Stream on Disney+