Entertainment
Robocop Rogue City releases live-action trailer ahead of game's premiere
Announced more than two years ago and delayed twice, the long-awaited Robocop The video game is just ready for mass consumption, coming to PC (and PlayStation 5 and Xbox Series X|S) dead or alive. Robocop: Rogue City is a unique video game title in that it was developed by Teyon in collaboration with Nacon and Metro-Goldwyn-Mayer to fit thematically and aesthetically with Paul Verhoeven's acclaimed film and its sequel. But it will be even cooler – original Robocop Star, the great Dr. Peter Weller returns to his role as a voice actor. As hype peaks ahead of its November 2 release, Teyon releases a live-action trailer for the video game, which you can watch exclusively below:
RoboCop: Rogue City proved to be a huge success at Steam Next Fest, where a demo was released, as the game stays faithful to the original films while providing an entertaining experience. Below is a summary and 10-point breakdown of what to expect from the game:
"It's almost time for players to slip into RoboCop's iconic armor, equip himself with his powerful Auto-9 pistol and hit the streets of Old Detroit RoboCop: Rogue City. With crime on the streets, Old Detroit relies on RoboCop to serve the public trust, protect the innocent and uphold the law. However, there are other things players can expect during their time as a pure cop hero. We have listed just a few below for players to find RoboCop: Rogue City."
1. An original story set between the events of RoboCop 2 and 3
2. Peter Weller, the original RoboCop actor, reprises his iconic role for the first time in 30 years, serving as the voice and face of the part-man, part-machine, all-cop hero
3. An exploreable old Detroit in various open areas
4. Decisions that affect the story, the citizens of Old Detroit, and the outcome of the RoboCop mission.
5. Crimes and cases that RoboCop can investigate and solve
6. RoboCop's trusty Auto-9 pistol and 20 other weapons to help RoboCop enforce the law and exterminate criminals
7. Light RPG elements including an upgradeable RoboCop and an Auto-9 pistol
8. Famous locations and iconic characters like Anne Lewis, Sergeant Warren Reed and ED-209, RoboCop's robot rival
9. A new criminal mastermind, The New Guy in Town, who stops and ensures justice is served
10. Police work such as assisting the Detroit Police Department front desk and handing out traffic tickets
Related: Robocop: Comic book movie, comedic satire, Terminator rip-off or an amazing anomaly?
Peter Weller returns to Robocop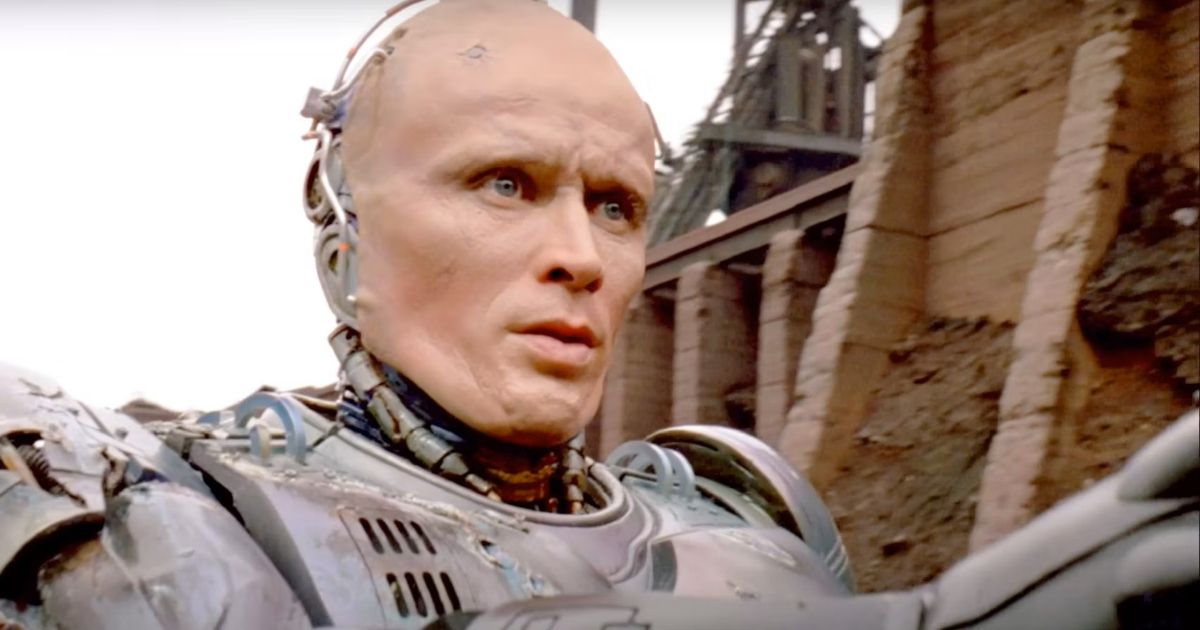 Weller remains one of the more unique actors you can find. He began his film career by working with three master auteurs in a row (Sidney Lumet, Alan Parker, George P. Cosmatos) before starring in several science fiction masterpieces (The Adventures of Buckaroo Banzai in the 8th Dimension, Naked LunchAnd Robocop and its sequel). Weller has directed several television series and received a Master of Arts in Roman and Renaissance art and a Ph.D. in the 2000s. acquired. at UCLA in Italian Renaissance art history, later hosting numerous art and history programs.
In short, he's a really fascinating guy. One of his most recent roles (besides the Keifer Sutherland series). rabbit hole) made an unforgettable appearance in the ultra-stylish episode "The Viewing" of Guillermo del Toro's Cabinet of Curiosities. Weller hasn't lost an iota of his enigmatic magic and it will be great to hear him in the metal suit again Robocop: Rogue City.
RoboCop: Rogue City will be released on November 2, 2023 on PlayStation 5, Xbox Series X|S and PC. Further information about the game can be found in official website, Facebook, X (Twitter) And Youtube.