News
Jury resumes deliberations on verdict – The Irish Times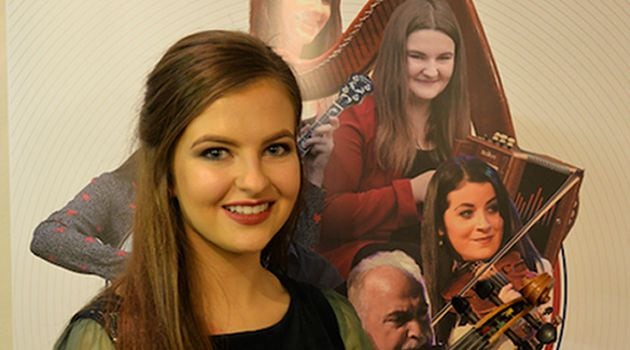 A Central Criminal Court jury has resumed consideration of its verdict in the trial of a man accused of murdering Ashling Murphy on the Grand Canal in Co Offaly early last year.
Jozef Puska (33), a native of Slovakia who has lived in Mucklagh, County Offaly, with his wife and five children since 2015, has denied murdering the 23-year-old school teacher in Cappincur, County Offaly, on January 12. 2022.
The jury heard Ms Murphy had been training by the canal that afternoon. Her body was discovered in a bramble-covered ditch near Cappincur around 3:30 p.m.
Dr. SallyAnne Collis, a pathologist, said Ms Murphy had 11 stab wounds to the right side of her neck, which caused acute blood loss and cardiac arrest.
The trial opened on October 17 before a jury of nine men and three women and they heard 13 days of testimony from 62 witnesses and Mr. Puska.
Closing statements were made on behalf of the prosecution and defense on Tuesday, after which Judge Tony Hunt began the arraignment.
When the judge finished his arraignment at 3:35 p.m. Wednesday, he sent the jury off to begin considering their verdict and told them to take their time.
At 4 p.m. the judge adjourned the proceedings.
He noted that the jury had asked for transcripts of the statements of Mr Puska and two witnesses, Jenna Stack and Aoife Marron, and said these would be made available to them.
Ms Stack and Ms Marron had testified that on January 12, 2022, as they were running along the canal, they heard rustling in a hedge. Among other things, Ms. Stack said she saw a man crouching over a girl who was kicking her legs as if she was "screaming for help."
The judge noted that the jury had heard a report from Dr. Collis, who had carried out an autopsy on Ms Murphy. He said the report was not entered into evidence but that the jury was given a copy of Dr. Collis would be handed over in court.
When the jury returned to court on Thursday, the judge told them he had to reconsider a legal matter.
He said he went through the elements of murder and told the jury they would only consider murder if they were satisfied beyond a reasonable doubt that Mr Puska had inflicted the injuries on Ms Murphy.
If they conclude there is a reasonable probability that the injuries were inflicted by someone else, then Mr. Puska did not commit a crime, the judge said.
If they considered that Mr. Puska had inflicted the wounds, they had to consider whether he intended to kill or cause serious injury and decide whether the natural and probable consequence of inflicting the wounds was that the person , who did this, had the intent to kill or cause serious injury
If there is no intent to kill or cause serious injury, it is a crime of manslaughter, but in this case neither side disputes it, he said.
A serious injury means an injury that creates a significant risk of death to the victim, and jurors should approach the injuries sensibly in that context, he said.
Wet and shaking
The judge also presented the evidence of Ratislav Pokuta, a friend of Mr Puska, who had told the court that Mr Puska had called his door in Tullamore on the night of January 12, 2022, asking for a lift home, and said he'd had a fight or something else in town. Mr Pokuta said Mr Puska hadn't told him who the argument was with and really didn't want to talk too much about it.
He had said that Mr. Puska seemed very scared and perhaps wet. Mr Pokuta had also said that he thought Mr Puska's face was scratched, but he could not remember.
Mr Pokuta said he agreed to take Mr Puska home to Mucklagh and he tried to ask him about the incident about 20 times during the trip but he would not talk.
He said Mr Puska said he had been in a fight or something similar in town and he asked him why he hadn't called the Garda and there was no answer.
The judge said that under cross-examination Mr Pokuta agreed that Mr Puska looked genuinely frightened and was wet and shaking. Mr Pokuta said Mr Puska probably looked like someone in a fight, but he didn't know. Mr Pokuta also agreed that he looked like someone who was injured, perhaps holding his head or stomach.
The judge also repeated some evidence given in cross-examination by Roz Gillen, a senior nurse at St James's Hospital.
The jury was then sent out at 10:53 a.m. to continue its deliberations. The judge told them that if he didn't hear from them by 4:30 p.m., he would send them home to be back in court on Friday.