In the mid-'90s, Jim Carrey was taking over Hollywood. 1994 saw the release of films like The Mask and Ace Ventura: Pet Detective, and suddenly Carrey became the golden (and bad) boy of Hollywood's forgotten art of comedy. Here was a guy with absolutely no shame in playing characters that others would reject, and with a physical ability to turn his body into mush. If something made people laugh, Carrey was there.
It was only a matter of time until Carrey decided to transition into drama and seek more serious roles. Yes, films like The Truman Show and Eternal Sunshine of the Spotless Mind were the actor's ways of telling Hollywood he could be more than an explosive comedic performer. However, it was a run that wouldn't last long. The industry just didn't care for his attempts at serious cinema or the boisterous attitude he showed when he cared for something.
Today, he's seen as a veteran actor who can act, but mostly as a memory of a time when comedy was under the grasp of an actor who was willing to sacrifice everything for success. We ran through Carrey's catalog and came up with his most underrated performances. Let's take a look!
Earth Girls Are Easy (1988)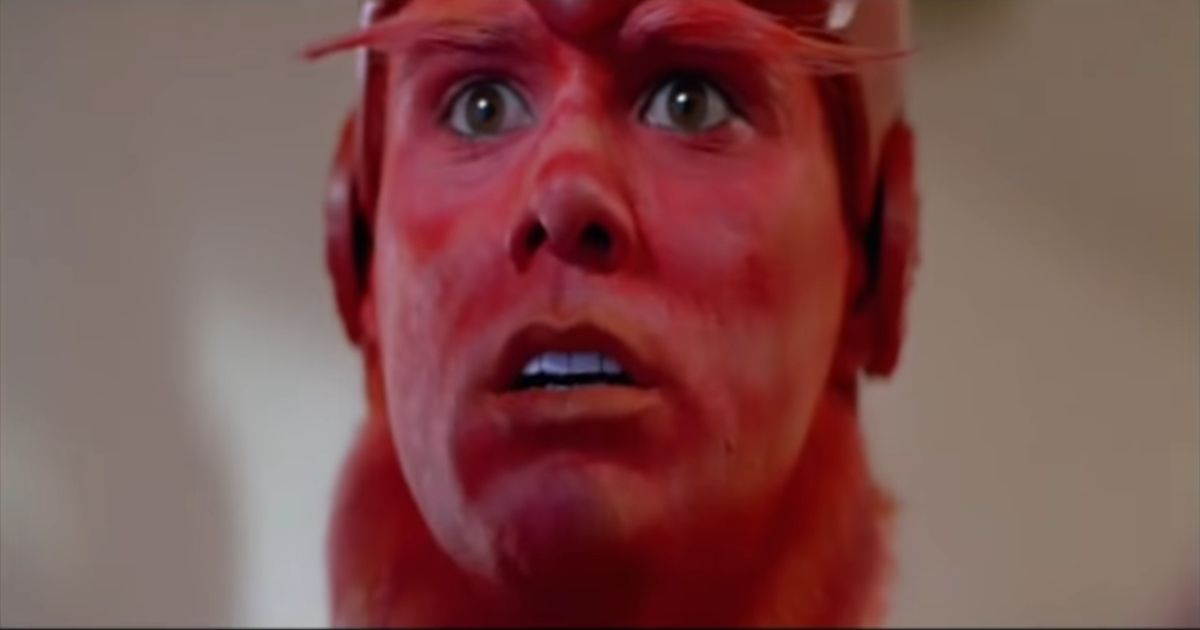 Earth Girls Are Easy is an '80s film that most people have forgotten by now. It tells the story of Valerie, a manicurist living in the San Fernando Valley who's heartbroken after her partner cheats on her. But one day, a trio of aliens from the planet Jhazalla crashed into her swimming pool. They are in search of female companions, and they spend the entire movie learning the ways of humans, while one of them falls in love with Valerie. Yes, it's as silly as it sounds, and Carrey's performance as one of the aliens called Wiploc is exactly what you would expect from the actor.
Why It's Underrated
Even though it's a very secondary role for Carrey (his career in Hollywood would still take a few more years to take off), he shines in about every scene he shows up in. Wiploc is given a sweet and zany personality by the actor, who understands his place in the film and makes the most of it. It's worth taking a look just to see Carrey's early display of his genius comedic skills by way of a very physical performance.
Batman Forever (1995)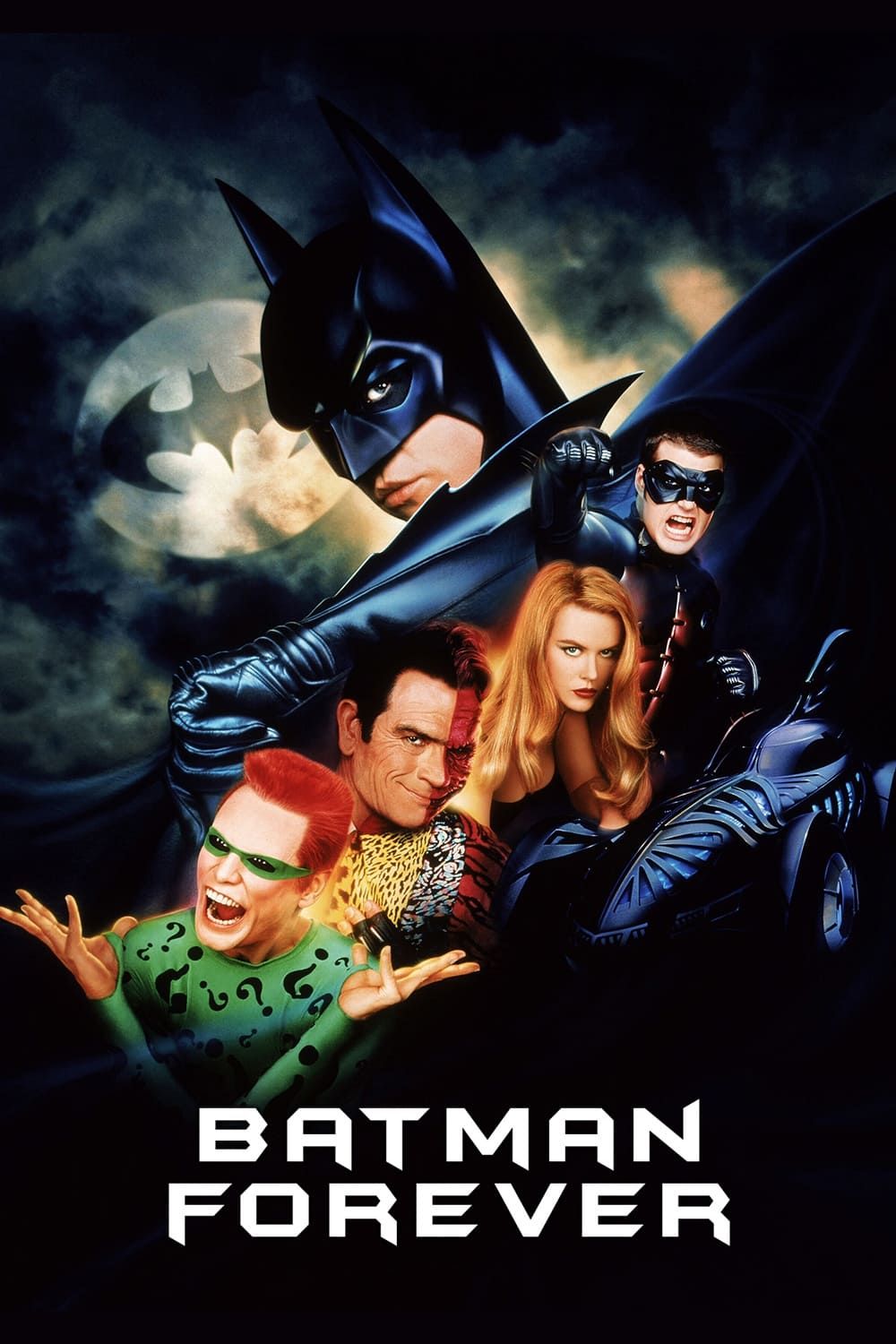 Batman Forever
Release Date

June 16, 1995

Director

Joel Schumacher

Cast

Val Kilmer, Tommy Lee Jones, Jim Carrey, Nicole Kidman, Chris O'Donnell, Michael Gough

Rating

PG-13

Main Genre

Action
The first film of the lesser era of Batman films, Batman Forever, isn't as bad as people say it is. It's just too drastic of a change from what we were used to when Tim Burton was making the films. Joel Schumacher directs the story about Batman trying to fight two villains at a time as they try to manipulate the minds of all of Gotham. The villains are Two-Face, aka Harvey Dent, and Edward Nygma, aka The Riddler. In the film, Dick Grayson, aka Robin, is also introduced to the franchise.
Why It's Underrated
If there's one thing that makes the film memorable, it's Jim Carrey's performance as The Riddler. In fact, it's one of the few things people remember about the film. Carrey's flamboyant presence in the film clicks with Schumacher's shift in style. No other actor would have done such a good job, and if you need further proof that Carrey's addition was very interesting, check out his scenes as Edward Nygma. There's pain and emotional distortion there, and Carrey does a fine job of portraying that.
Related: Every Jim Carrey Movie of the 1990s, Ranked
The Cable Guy (1996)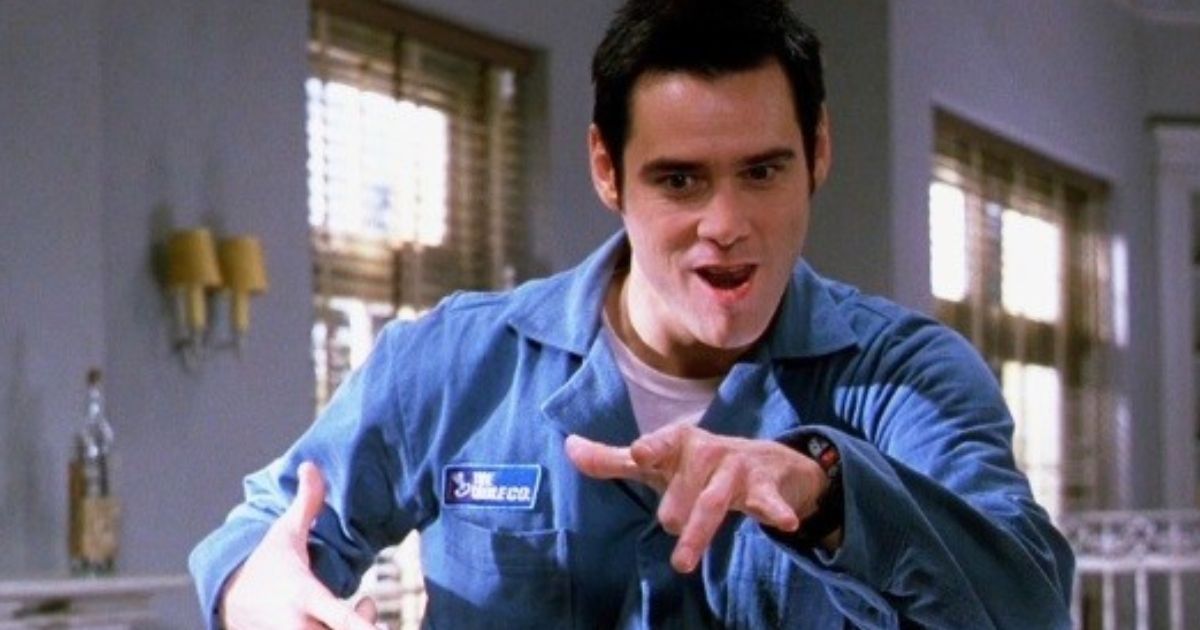 In The Cable Guy, innocent dude Steven Kovacs just wants to get cable in his new apartment that he rented after his marriage proposal didn't go exactly right. The problem is the guy who installs the cable. Chip Douglas is his name, and from the minute he laid eyes on Steven, he's set on turning into his friend, no matter the consequences. Trust us when we say Chip Douglas will never stop.
Why It's Underrated
For some reason, some people hate Carrey's Chip Douglas in The Cable Guy. We think that Carrey was intentionally trying to be as annoying as he could be. With his volatile and unpredictable persona (and memorable one-liners), you couldn't quite feel safe in the presence of a very disturbed guy who would not stop until you accepted his friendship. Ben Stiller's film is a black comedy, and Carrey's perfect balance of evil and authenticity makes it feel much more dangerous than it should. Actually, if people hate Chip Douglas, then it's because Carrey did an excellent job.
The Majestic (2001)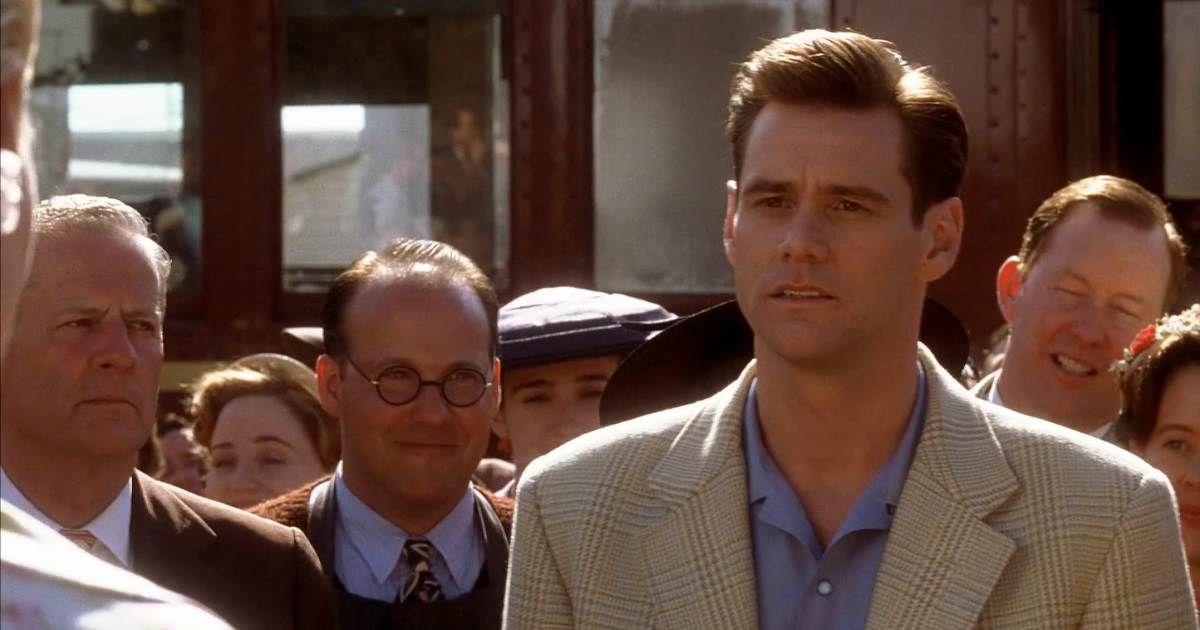 Frank Darabont's The Majestic is a very underrated movie that most people forgot about quickly after its release. It was a box-office flop that not many people connected with. They were mostly upset because it definitely wasn't Carrey's return to comedy after a few serious roles. It tells the story of a screenwriter who suffers amnesia after an accident. He was under the influence, running away from McCarthyism. Peter Appleton wakes up on a beach located near a small town, where he gets mistaken for someone who's been missing in action since World War II.
Why It's Underrated
Darabont's film isn't quite traditional. Carrey certainly doesn't perform as his usual explosive characters. This time he takes a break from the stereotype and does a great job of portraying a contemplative man who slowly learns the truth may be distant from what he wants in life. The Majestic is romantic and emotional, and it features Carrey leading an ensemble cast that couldn't be better. We're talking about Bob Balaban, Hal Holbrook, Martin Landau, Brent Briscoe, and Jeffrey DeMunn, among others.
Man on the Moon (1999)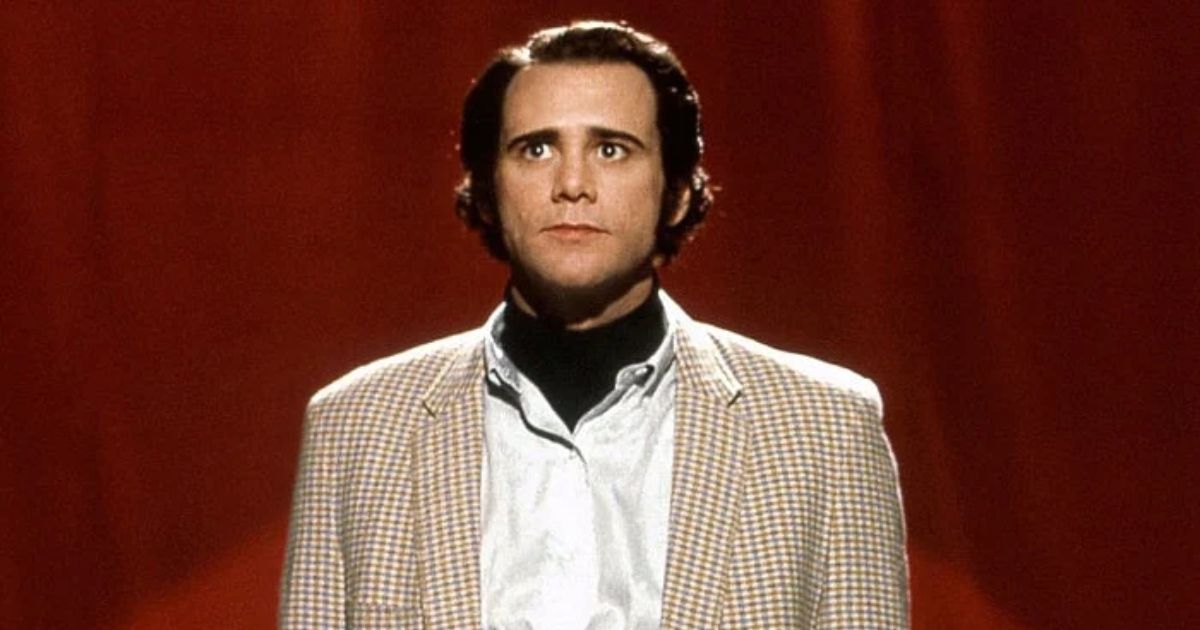 Miloš Forman's Man on the Moon is a biographical film where Carrey gives life to American comedian and entertainer Andy Kaufman, as he sailed the murky waters of comedy in the '70s, and then becoming a household name that audiences loved, but people in the industry didn't quite like. Just like the comedian, people liked Man on the Moon, but some didn't understand Carrey's jump into drama territory. Regardless, the acclaim was instant, and Carrey proved to audiences worldwide that he wasn't just a guy who could make funny faces.
Why It's Underrated
The thing about Carrey's performance as Andy Kaufman in Man on the Moon is that it can't be better. Not even with a better script or more balance by the actor. This is the actor's best performance to date, and we can't see him disagreeing with us. This one gave Carrey his second Golden Globe, after he had won the previous year for his performance in The Truman Show. It's a performance so underrated, mysterious, and emblematic, that even a documentary was made about his staying in character throughout the whole production.
Dark Crimes (2016)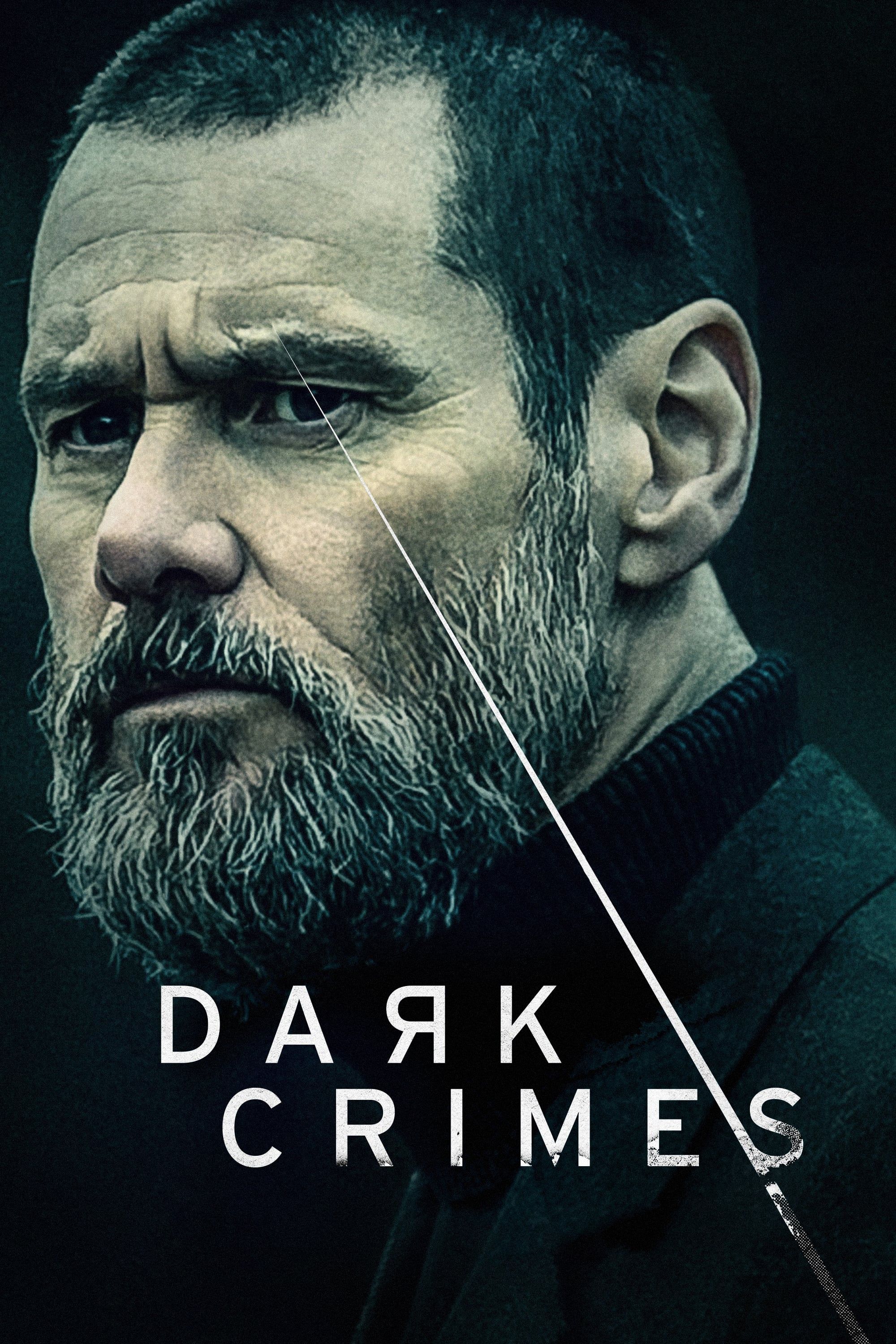 Dark Crimes
Release Date

October 12, 2016

Director

Alexandros Avranas

Cast

Jim Carrey, Charlotte Gainsbourg, Marton Csokas, Kati Outinen, Vlad Ivanov, Agata Kulesza

Main Genre

Thriller

Runtime

92
Dramatic thriller Dark Crimes tells the story of Tadek, a detective in Poland who investigates a murder case that weirdly resembles one depicted in a true crime novel. You probably don't remember this film because you don't know it actually exists. It got released only in a few theaters in a handful of countries, and it sent Carrey further away from the public spotlight.
Why It's Underrated
Pay no attention to its 0% rating on Rotten Tomatoes. Dark Crimes isn't exactly a bad film. It just brought Carrey back to a genre that people don't connect him with. After the debacle that was The Number 23, audiences were divided and didn't fully trust that Carrey could do the same in a much darker film. If you're among the few who saw this one, think of how effective his performance was without thinking of the actor who made you laugh until you cried years before.
Kick-Ass 2 (2013)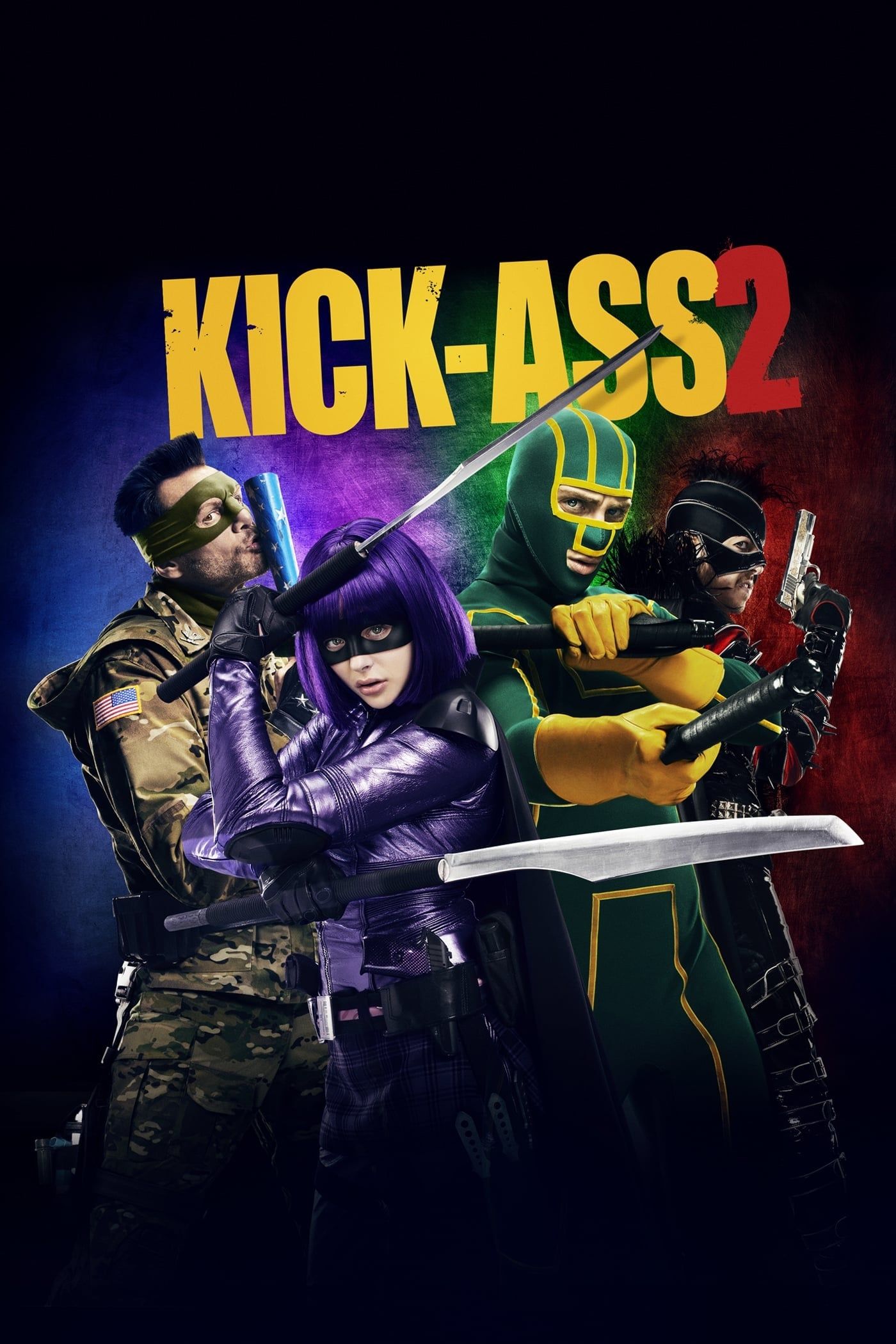 Kick-Ass 2
Release Date

July 17, 2013

Director

Jeff Wadlow

Cast

Aaron Taylor-Johnson, Chloe Moretz, Morris Chestnut, Claudia Lee, Amy Anzel, Clark Duke

Rating

R

Main Genre

Action
Kick-Ass 2, the sequel to Matthew Vaughn's black comedy superhero adventure, tells the story of Kick-Ass coming back to the crime spotlight to join a born-again Christian villain named Colonel Stars and Stripes (Carrey) in a new gang to fight the city's new villain, Chris D'Amico. Unfortunately, the film didn't exactly click with audiences back in 2013, and it was a quickly forgotten sequel in a franchise with much potential.
Why It's Underrated
This is Carrey outside his comfort zone. Plain and simple. His role is too secondary, and even so, he manages to throw a few punchlines and deliver a performance that feels among the best of this recent run. As restricted as his character is, Carrey's closest participation in the superhero genre feels like a hit rather than a miss, even if it's on a film that people forgot about too soon after its release, fizzling out its possibility to be a cult film.
The Number 23 (2007)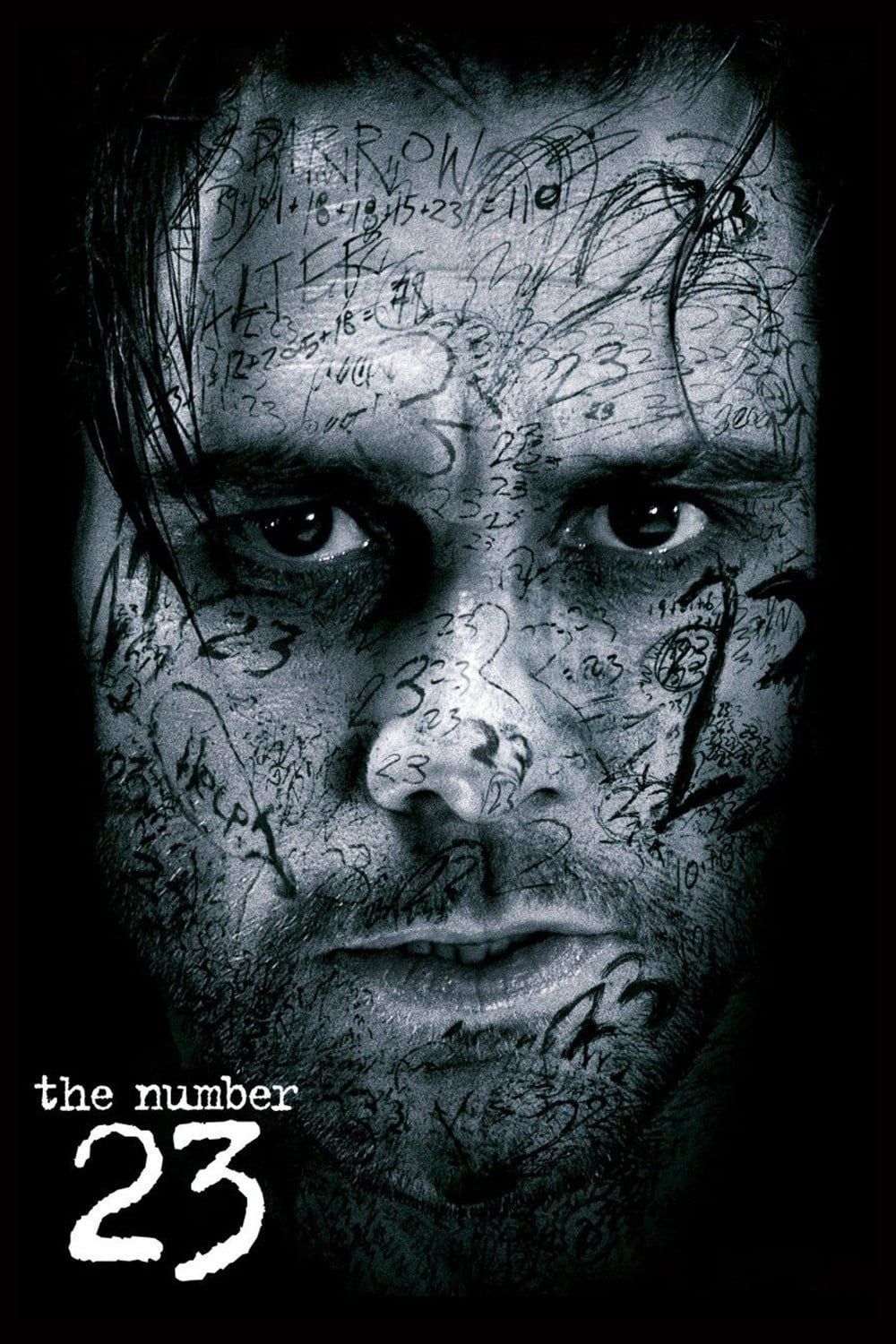 The Number 23
Release Date

February 23, 2007

Director

Joel Schumacher

Cast

Jim Carrey, Virginia Madsen, logan lerman, Danny Huston, Lynn Collins, Rhona Mitra

Rating

R

Main Genre

Drama

Runtime

101
Aside from The Bad Batch, The Number 23 is Carrey's only participation in anything resembling horror and thrillers. In the film, he plays Walter Sparrow, a man who develops a strong fascination with a book whose main character eerily resembles him. Both the character and Sparrow are obsessed with the enigma of the number 23, and Sparrow takes his obsession too far when he starts connecting invisible dots between the events in the book and his own life. The line between reality and fantasy gets blurred enough for Sparrow's mind to become corrupted.
Why It's Underrated
Critics hated the film when it was released in 2007, and in the infamous Razzie Awards, Carrey had a nomination for worst actor. However, the film aged pretty well, considering its convoluted story and how Carrey's solid characterization keeps everything under his control. It's not nearly as bad as you think it is, and it features the actor stepping into a genre that clicks well with his dramatic abilities.
Lemony Snicket's A Series of Unfortunate Events (2004)
Lemony Snicket's A Series of Unfortunate Events is the most Tim Burton film that Tim Burton didn't direct. It's set in a timeless universe where modern objects get mixed up with old ones, and it tells the story of three children whose parents tragically die, leaving them under the guardianship of their uncle, Count Olaff. Their uncle has another agenda, one we won't reveal to you, but rest assured, he won't stop until he takes hold of the children's fortune. Count Olaff is played masterfully by Carrey.
Why It's Underrated
Carrey's role is remarkable in the film. His physicality is spot-on and adds visual depth to a character that doesn't necessarily need it. Regardless, Carrey's show is one of the best of his career, and it isn't hard to imagine his improvising attitude when making the film. The movie's dark tone is original, and it belongs to a self-aware generation of films that openly talk to children about tragedy, death, and twisted family values. In case you haven't seen this one, just because it looks too much like a Burton film and his latest films haven't been very good, you can trust us and pick this very highly-rated film for your next binge. You won't be sorry.
Related: 10 Superhero Movies That Represent the '90s
The Mask (1994)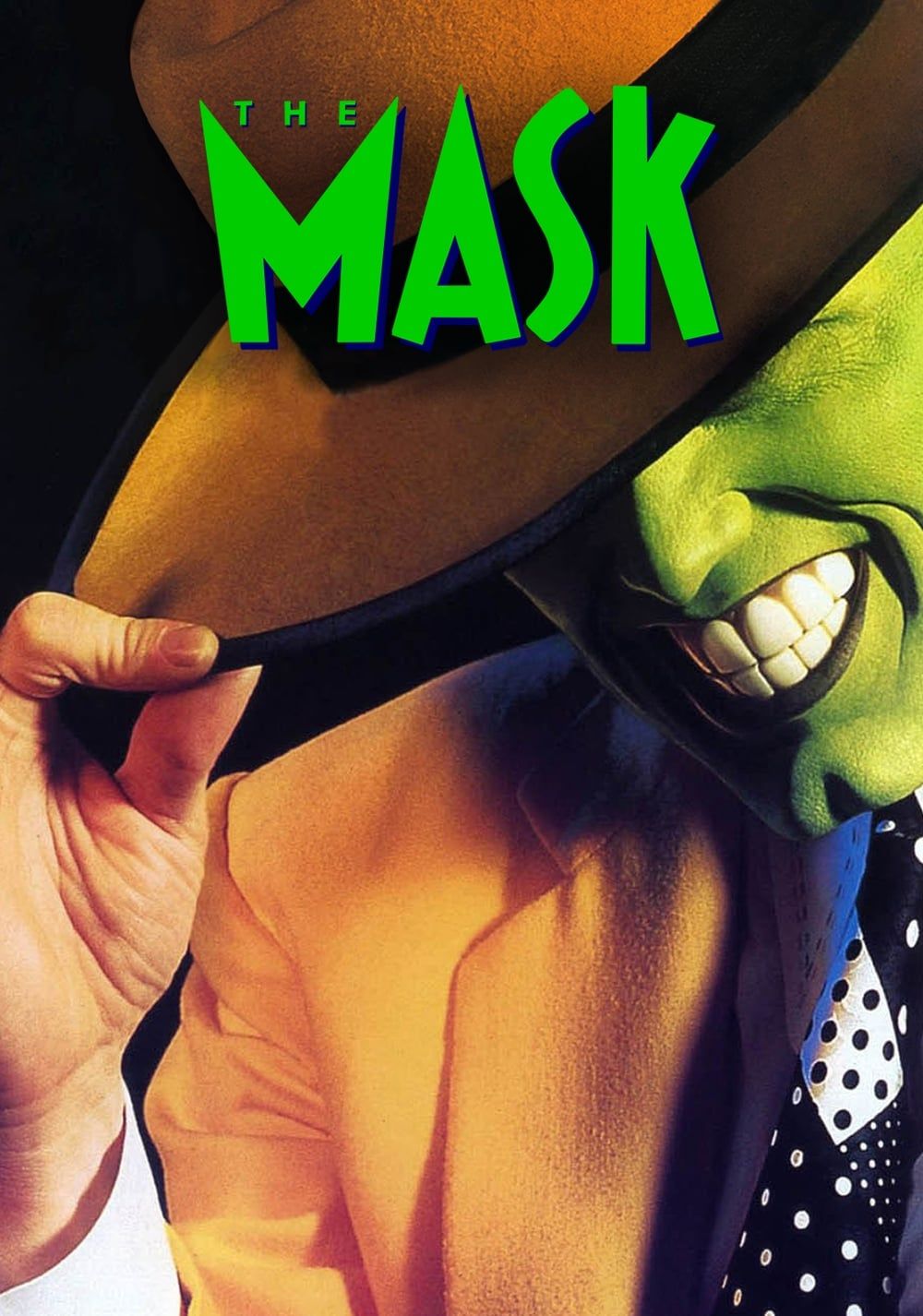 The Mask
Release Date

July 29, 1994

Cast

Jim Carrey, Peter Riegert, Peter Greene, Amy Yasbeck, Richard Jeni, Orestes Matacena

Rating

PG-13

Main Genre

Comedy

Director

Chuck Russell

Runtime

97
Most people don't know this, but The Mask was on of the first films based on a comic book series to blow up the box-office, proving the art of comics could be translated to the big screen and drive audiences to theaters. It told the story of Stanley Ipkiss, an average guy who finds a mask that can turn him into… something. A buffoon who can pull anything out of his suit and stay in style. This way, he fights crime, just like any other superhero would. Ipkiss was portrayed by a then-amateurish Hollywood actor called Jim Carrey.
Why It's Underrated
The Mask is far from being an underrated film, of that we're sure. But the reason why we put it here is because Carrey's credit will never be enough. There's lots and lots of CGI, but without Carry's chameleonic abilities, and comedic range, the character wouldn't have been that successful. Just take a look at the film's sequel, Son of the Mask, a horrible downgrade we'd rather not bring to the table that, of course, doesn't star Carrey.