The Real Housewives The franchise wouldn't be complete without the housewives' mothers. Over the past two decades, we've gotten to know many of the women who raised the most legendary housewives. Whether the moms are there to keep the peace or create drama of their own, we always love seeing them on screen.
Here are the most famous moms from Real Housewives.
Lois Rinna (Real Housewives of Beverly Hills)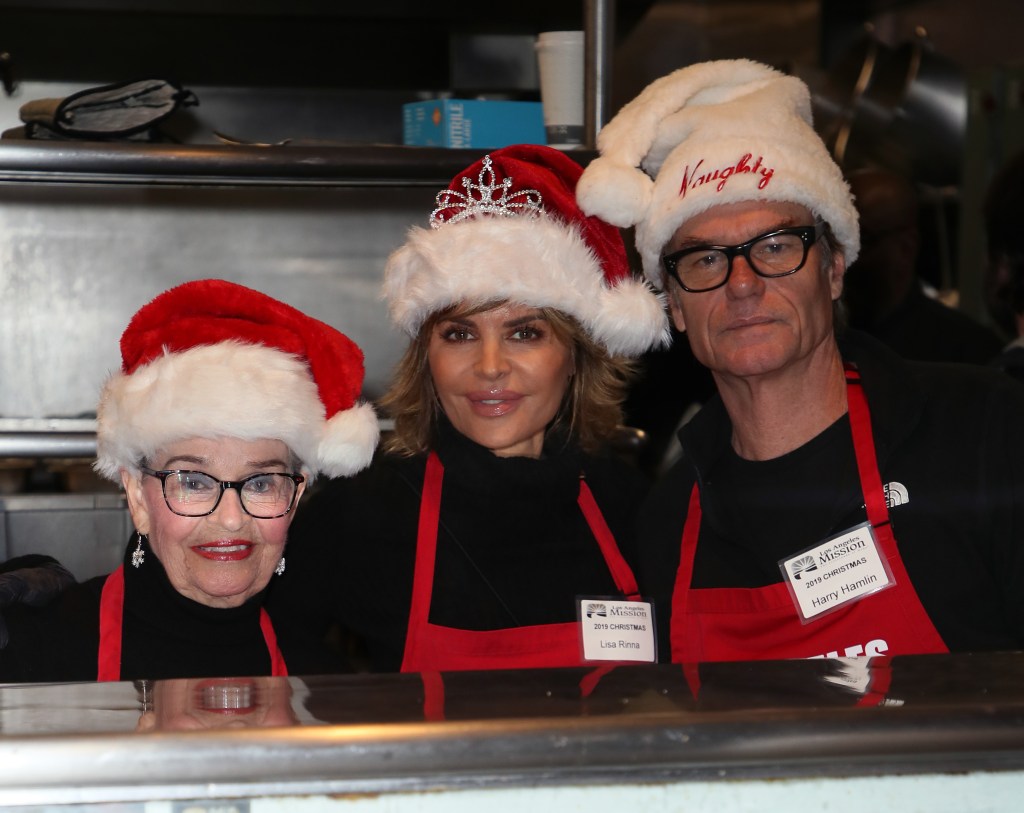 Perhaps one of the most popular Real Housewives moms of all time. Lisa Rinna's mother Lois appeared frequently on the series and fans absolutely adored her. Even Bravo fans who were "anti-Rinna" were "pro-Lois."
Lois passed away in November 2021 at the age of 93. People reported. Fans watched as Rinna struggled with the grief of losing her mother on Season 12 of Real Housewives of Beverly Hills.
Joyce Jones "Mama Joyce" (Real Housewives of Atlanta)
Kandi Burruss' mother Joyce, better known as "Mama Joyce," is the ancestor of the legendary Real Housewives mothers. Mama Joyce isn't afraid to stir the pot and create her own storylines. From her infamous feud with her son-in-law to her undercover exploration of Phaedra Parks, Mama Joyce's impact on Real Housewives of Atlanta is unforgettable. She really is such a legend. Come on, Bravo, give the woman her own show!
Judy Stirling (Real Housewives of Orange County)
Lydia McLaughlin was a perfect fit for Real Housewives of Orange County. She was a rich, married Christian and had too many expensive handbags, just like most of her castmates. But Lydia's mother, Judy Stirling, offered something completely different. She was a hippie who loved fairy dust and smoked marijuana. I love that for her. She was cool, a little bit wild and perfect for the show. I mean, who could forget her showdown with Ryan, the husband of Vicki Gunvalson's daughter?
Note to readers: If you ever go to Vicki's house, DO NOT put your feet on the couch or Ryan will try to kick you out of the house.
Gloria Kamen (Real Housewives of New York)
Jill Zarin's mother, Gloria Kamen, was a fan favorite during the early seasons of Real Housewives of New York. Although she only made a few appearances, they were memorable and well received by fans. Who could forget her infamous scene from Season 2 in which she comforted a crying Bethenny Frankel and shared words of wisdom about the passage of time? Iconic.
Dorothy Dillard (Real Housewives of Potomac)
Candiace Dillard-Bassett's complicated relationship with her mother, Dorothy Dillard, has entertained viewers for years. Like Candiace, Dorothy is strong-willed and not afraid to speak her mind, making her the perfect actress. From her "feud" with Candiace's husband Chris to her devastating one-liners, Ms. Dorothy has made Real Housewives of Potomac a joy to watch.
Dale Mercer (Real Housewives of New York)
Tinsley Mortimer's mother, Dale Mercer, gave us so much during her time on Real Housewives of New York. We'll never forget Dale accompanying Tinsley to try on wedding dresses, even though Tinsley wasn't even engaged yet. Crazy. And who could forget all the drama surrounding the Big Apple Circus? Fans may have found Dale a little cold, but it's hard to ignore her influence on Tinsley's RHONY arc. Without Dale on the show, Tinsley's story would have been incomplete.
Linda 'LD' (Real Housewives of Salt Lake City)
Monica Garcia's mother Linda recently made headlines after her Blast fight with her daughter on Season 4 of Real Housewives of Salt Lake City. Some fans criticized Monica for raising her voice at her mother, while others criticized Linda for not taking her daughter's side in a dispute with co-star Angie Katsanevas. Either way, Linda has cemented her place in the franchise. It's not often that a Real Housewives mother is a central storyline on the show. Love her or hate her, we expect to see a lot more of Linda in Season 4 of RHOSLC.
TELL US – DO YOU AGREE WITH OUR LIST? WHO IS YOUR FAVORITE REAL HOUSEWIVES MOTHER?