Twilight was released on November 21, 2008, and even with how popular the book series was, no one expected the craze that it would bring to the film industry and fandom culture. The film kicked off not only one of the biggest franchises in movie history but also took a cast of relatively unknown actors and made them some of the biggest stars in the world.
Update November 9, 2023: With Twilight's 15th anniversary approaching, this article has been updated with the actor's most recent projects.
It is hard to believe Twilight was released almost fifteen years ago. It still somehow feels new, as the franchise saw a resurgence in 2021 when it arrived on Netflix, and an entirely new generation who missed the film phenomenon discovered it for the first time. While some may snark at it, Twilight has remained a classic for many people that they look back fondly on. With the cast having gone on to impressive careers since the first film, here are the major members of the cast and what they have been up to since Twilight was released.
Gil Birmingham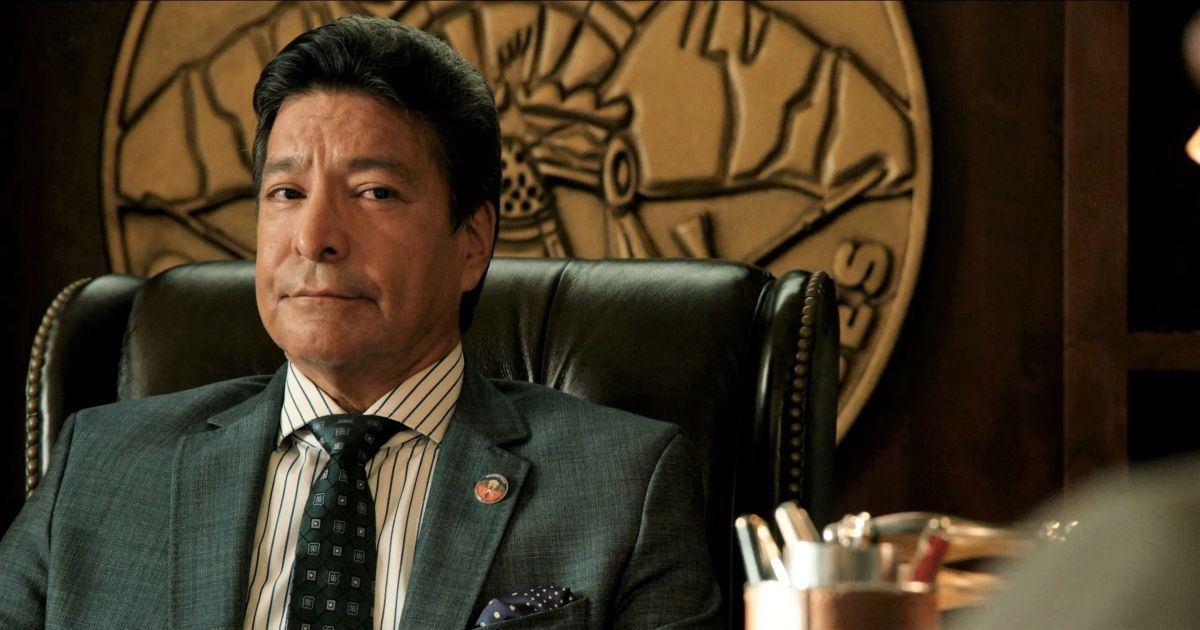 Prior to his role as Jacob's father, Billy Black in the Twilight films, actor Gil Birmingham enjoyed a long career on both the big and small screen, having made appearances in TV shows such as Buffy the Vampire Slayer, Veronica Mars, Charmed, Dr. Quinn, Medicine Woman, and The Wild Thornberrys, as well as the films Skins and End of the Spear.
Since the saga concluded, Birmingham's career had gone from strength to strength, with his most noteworthy role being as Chief Thomas Rainwater, a recurring character in Paramount's neo-Western drama, Yellowstone. Along with this, he has made guest appearances in House of Cards, Unbreakable Kimmy Schmidt, and NCIS: Los Angeles, and has starred in films such as The Lone Ranger (2013), Hell or High Water (2016) and Transformers: The Last Night (2017). Most recently, Birmingham had a main role in 2023's The Marsh King's Daughter opposite Daisy Ridley and Ben Mendelsohn.
Billy Burke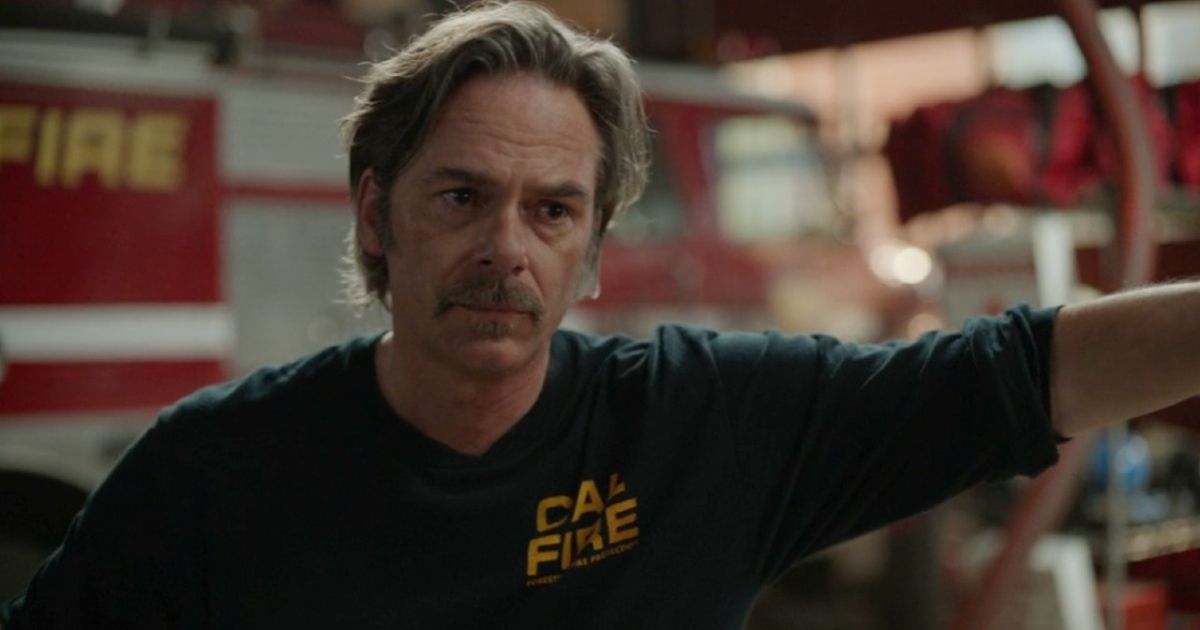 In the Twilight films, Billy Burke took on the role of Bella's loving and concerned father, Charlie Swan, a character he played in all five installments in the series. It was, by no means, his first taste of big screen success, with the actor having appeared in over a dozen titles prior to his work on the franchise, with his most notable roles being in the 2001 thriller Along Came a Spider, 2007 drama Feast of Love, and comedy film, Three Days to Vegas. Furthermore, Burke also had guest roles on TV shows such as Star Trek: Deep Space Nine, Party of Five, Gilmore Girls, and 24.
Related: The Twilight Saga: All Movies in Chronological Order
Burke continued to experience success after the franchise ended, taking on the role of Commissioner Jim Gordon in the direct-to-video animations Batman: The Long Halloween Parts 1 & 2, and making guest appearances in Chicago P.D. and 9-1-1 Lone Star. Since 2022, he has starred as Vince Leone in the CBS drama Fire County.
Sarah Clarke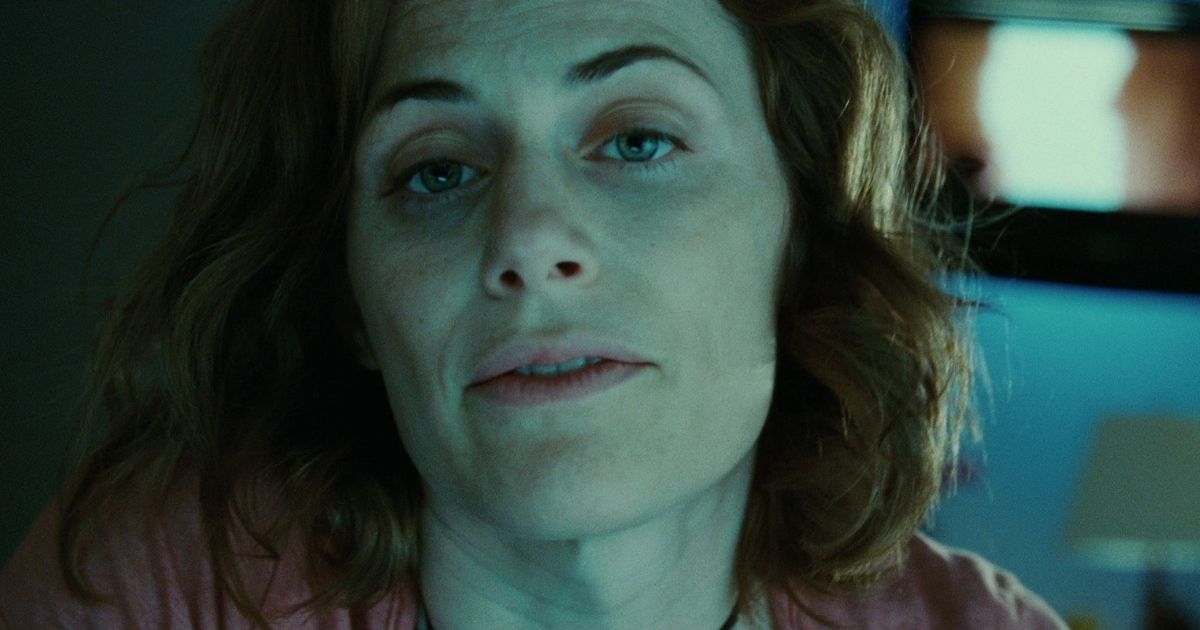 Actress Sarah Clarke appeared in every film in the series except 2009's New Moon as Bella's eccentric mother, Renée Dwyer. Clarke boasts an impressive filmography, with her film roles including a part in the 2003 coming-of-age drama Thirteen and the 2005 comedy-drama Happy Endings. Before the Twilight films, Clarke was best known for her role as Nina Myers in the early seasons of 24. Meanwhile, her other TV appearances include episodes of Sex and the City and House.
Following the saga's conclusion, Clarke has continued to take on guest roles in popular shows such as NCIS and Law & Order: Special Burns Unit and also played the recurring character, Marla Jameson, in The CW series The Tomorrow People. Her most recent film role was a small part in the Oscar-winning drama CODA.
Peter Facinelli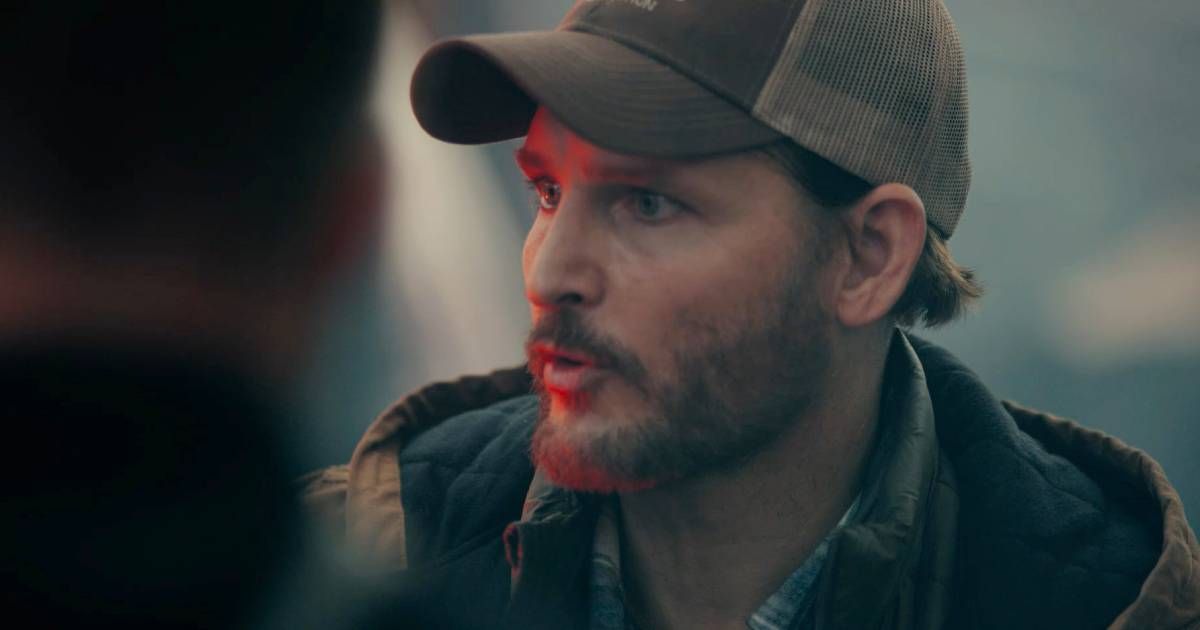 Though he may be best known as Edward Cullen's adoptive father, Carlisle, actor Peter Facinelli had already built up quite the resume by the time the Twilight films came around. Some of his many film roles include parts in the teen comedy Can't Hardly Wait (1998), the mockumentary film Welcome to Hollywood (1998), and the action-adventure movie The Scorpion King (2002). Additionally, Facinelli starred as Jimmy, a recurring character in HBO's Six Feet Under, and as Dr. Fitch "Coop" Cooper in Showtime's Nurse Jackie.
Facinelli's best-known role since Twilight has been as supervillain Maxwell Lord in the first season of The CW's Supergirl, a character that was played by Pedro Pascal in Wonder Woman 1984. Moreover, the actor has had main, recurring, and guest roles in shows such as Glee, American Odyssey, S.W.A.T, and Magnum P.I. More recently, he co-directed, produced, and starred in the disaster movie, On Fire (2023), and is set to star in the upcoming drama film, The Unbreakable Boy, alongside Zachary Levi and Meghann Fahy.
Elizabeth Reaser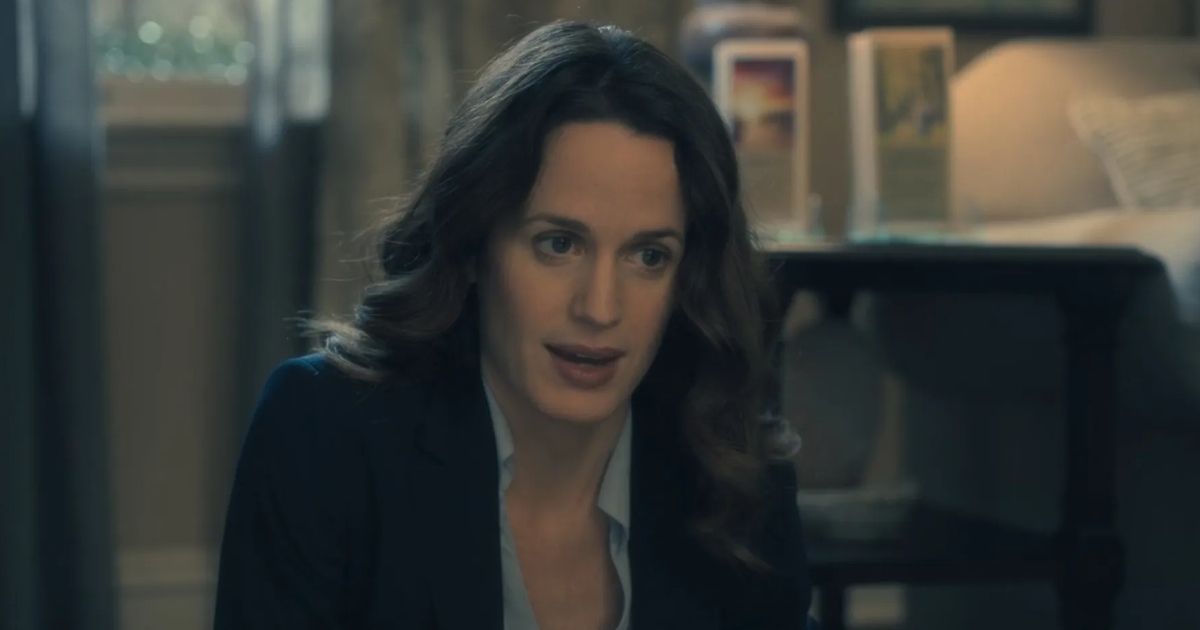 Twilight fans will know Elizabeth Reaser as Edwards' adoptive vampire mother, Esme Cullen, but the actress has enjoyed a long and lucrative acting career outside of her role in the franchise. Reaser's earlier film roles include parts in Sweet Land (2005), for which she garnered critical acclaim, The Family Stone (2005), and Puccini for Beginners (2006). The actress supplemented her movie roles with guest appearances in hit shows such as The Sopranos, Law & Order, and Hack. She has also played recurring characters in Grey's Anatomy and The Good Wife.
Since the Twilight films, Reaser's career has shown no signs of slowing down, with the actress making guest appearances in True Detective, Mad Men, and The Handmaid's Tale, as well as taking on a lead role in Mike Flanagan's The Haunting of Hill House. On film, she has made a name for herself in the horror genre, having starred in Ouija: Origin of Evil (2016), Nightmare Cinema (2018), and Dark Harvest (2023).
Kellan Lutz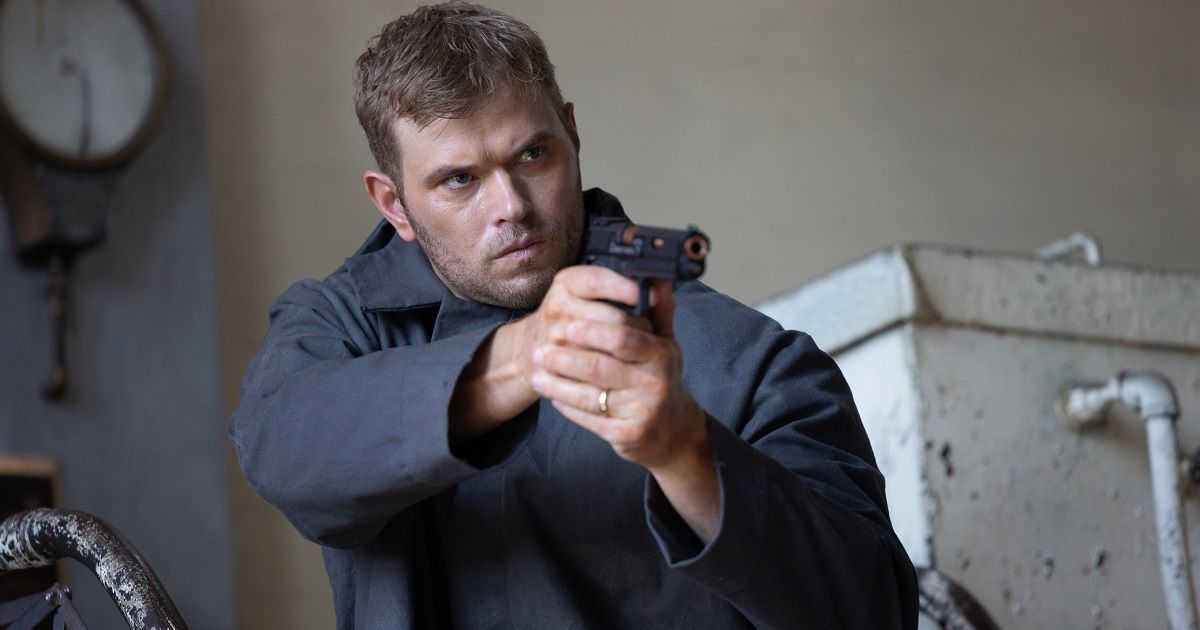 Kellan Lutz's acting career may not have sprung out into similar heights as Robert Pattinson's after portraying Emmett in the Twilight saga, but he has enjoyed moderate success. The actor's credits prior to the series included guest parts on shows such as Six Feet Under, CSI: NY, Heroes, and 90210, as well as a role in the slasher movie Prom Night (2008).
Following the Twilight films, Lutz has participated in some minor side roles, such as playing the eye candy in What Men Want (2019). However, he did play a lead role in the 2018 sci-fi horror Guardians of the Tomb. The one role that has brought him the most recognition has to be that of Kenny Crosby in the crime drama TV series FBI: Most Wanted. After losing his daughter six months into his wife's pregnancy, and the global pandemic hitting amidst all of it, Lutz made the hard decision to quit the TV show to focus on his family. However, he is set to make a return to acting in the upcoming action film Due Justice.
Ashley Greene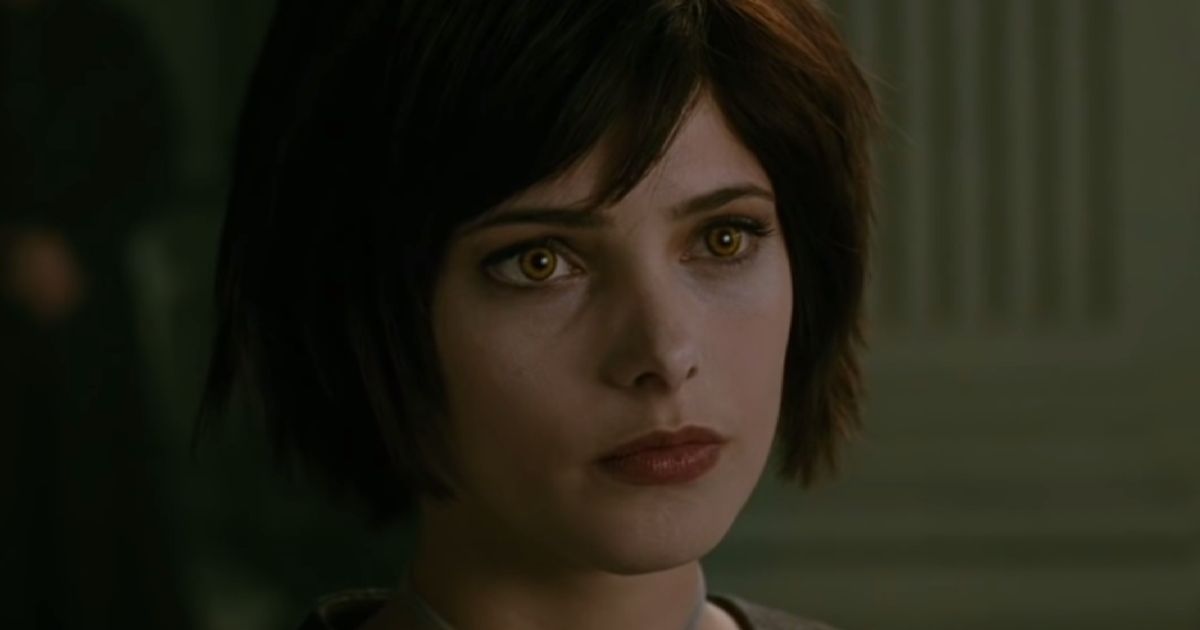 Ashley Greene's Alice Cullen was arguably one of the most loved characters in the whole series. Her rationality and ability to foresee future events always brought down everyone's heads from the clouds. Aside from a handful of minor roles in largely forgotten-about TV series, Greene hadn't had much work prior to the Twilight films, which brought her to far wider attention.
Related: Here's Where the Cast of The Vampire Diaries is Today
Since Twilight, Greene has voiced Barbara Gordon/Batgirl in the video game Batman: Arkham Asylum has played the lead role in the 2021 horror movie Aftermath, and has starred opposite Charlize Theron and Nicole Kidman in 2019's Bombshell. Additionally, Greene can be seen starring alongside Nicolas Cage in the crime comedy The Retirement Plan (2023) and with Bruce Willis in Wrong Place (2022). All in all, it's not a bad career.
Jackson Rathbone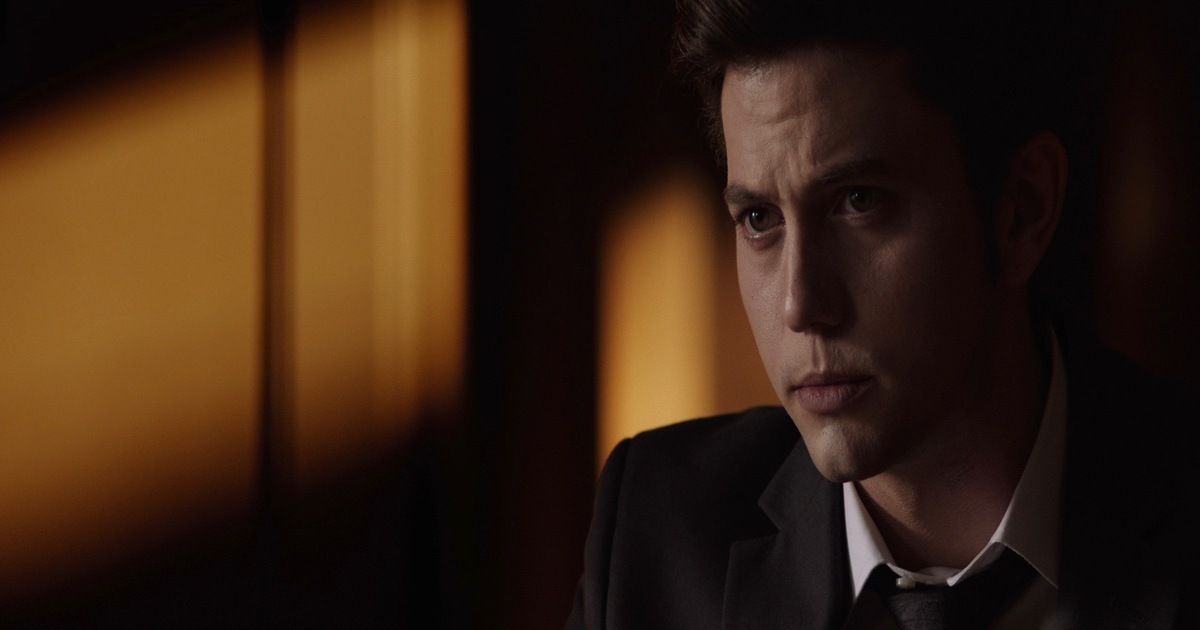 Better known as Edward Cullen's adoptive brother Jasper, Jackson Rathbone's career had only just begun to take off when he was cast in the popular film franchise. His biggest roles until that point included a recurring role in ABC drama series Beautiful People and two episodes of the O.C.
Although not as well known as others on this list, Jackson Rathbone has been busy acting in numerous roles since saying farewell to Twilight. The most noticeable of which being as Sokka in the whitewashed version of the Avatar: The Last Airbender (2010), a role for which he received a great deal of backlash. He has also starred alongside Janel Parrish in a haunted romance, Until We Meet Again (2020), where he plays the ghost of a famous pianist and has appeared in Netflix comedy Mixtape (2021). Outside of acting, Rathbone is a keen musician and was formerly the lead vocalist of the band 100 Monkeys.
Nikki Reed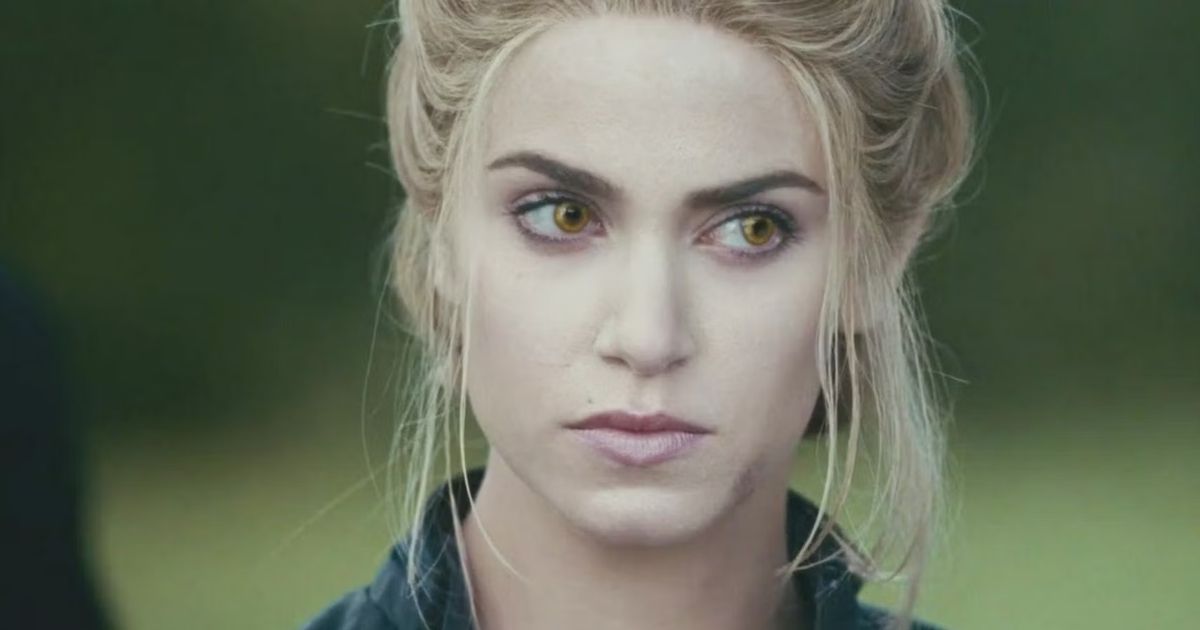 As Edward's adoptive sister Rosalie, Nikki Reed brought a surprising amount of depth to the role and while Twilight remains her best-known credit, that actress has popped up here and there in a number of projects. Her acting work prior to the series included a six-episode stint in The O.C. and a lead role in the teen drama film Thirteen, which starred fellow Twilight alumnus Sarah Clarke, and which she also co-wrote alongside Twilight director Catherine Hardwicke.
Reed's post-Twilight credits include the drama film In Your Eyes (2014), the comedy thriller Murder of a Cat (2014), and the horror movie Jack Goes Home (2016). Acting aside, Reed has been active in numerous fields she has always been passionate about. Together with her husband, Ian Somerhalder, she has always been environmentally conscious and has even created her own environmentally friendly jewelry line, as well as partnered with shoe company Loci to launch a line of sustainable vegan sneakers.
Taylor Lautner
Taylor Lautner was only 17 years old when the first Twilight movie premiered, and the amount of fame at such an early age led the star to become scared to step out in public. The actor had been starring in films and TV shows since he was 10 years old, racking up credits in Cheaper by the Dozen 2 (2005) and two episodes of What's New, Scooby-Doo?
After Twilight catapulted Lautner into the limelight, the actor has kept things relatively low-key in the years since it ended. He did, however, play a frat boy named Andy in The Grown Ups 2 (2013), a bike messenger in the 2015 action film Tracers, and an American football player in Netflix's Home Team (2022). Additionally, he starred in a lead role in three seasons of BBC comedy Cuckoo between 2014 and 2018 and took on the role of Dr. Cassidy Cascade in the second season of Fox horror comedy Scream Queens.
Anna Kendrick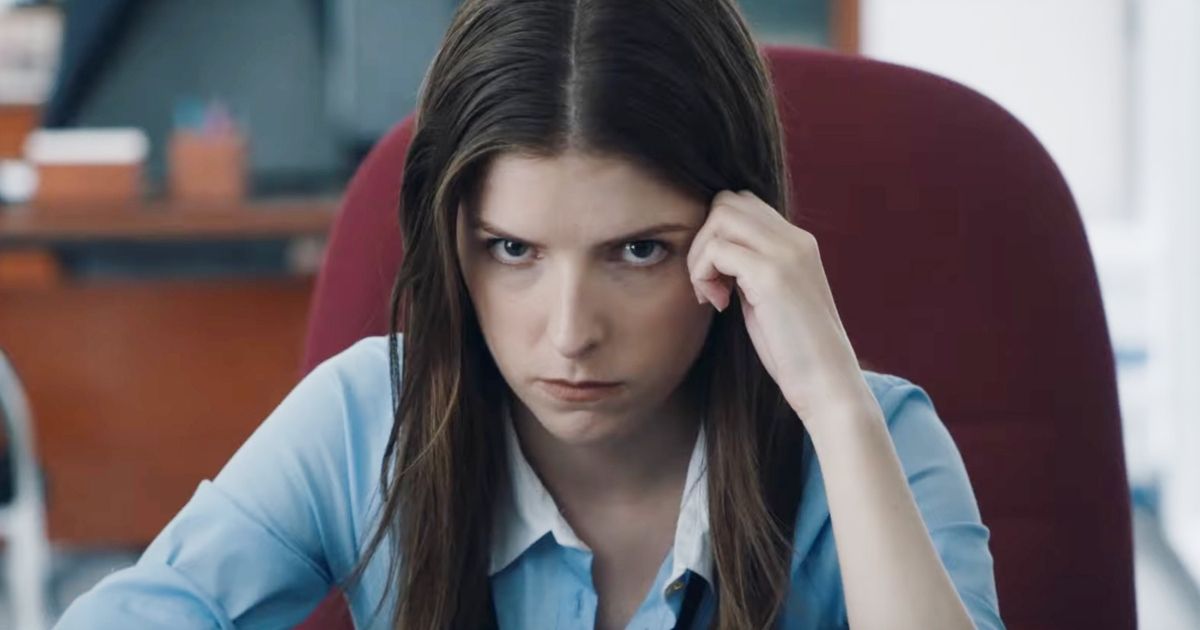 The fact that she only played the side character of Lauren Mallory in Twilight didn't stop Anna Kendrick from rising to stardom. Before appearing in the first film, she only had two film credits to her name: 2003 musical, Camp, and 2007 comedy-drama, Rocket Science. Her career after, however, is a very different story.
Kendrick made a name for herself by starring in the Pitch Perfect trilogy as the main character, Beca. The series has grossed over $560 million worldwide and has inspired a spin-off TV series. Not only did she showcase her singing skills in the movies, one of her songs from the movies, "Cups," also went viral across the globe. Additionally, the actress has also enjoyed main roles in Scott Pilgrim vs. The World (2010), Paranorman (2012), Into the Woods (2014), Cake (2014), The Accountant (2016), the Trolls films (2016-2023), and Alice, Darling (2022). For her performance in Jason Reitman's 2009 comedy-drama, Up in the Air, Kendrick earned an Academy Award nomination.
Furthermore, Kendrick has also had success on the small screen with romantic anthology series Love Life, which she also executive produced. She is set to reprise her role as Stacey Pilgrim in the upcoming animated version of Scott Pilgrim vs. The World.
Robert Pattinson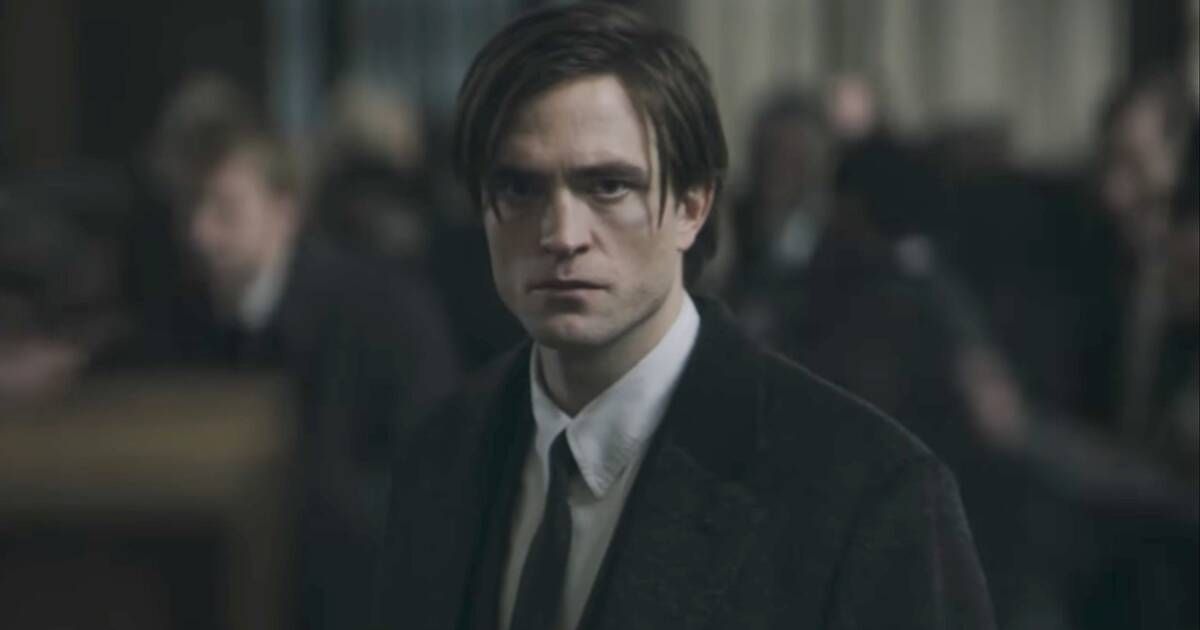 One of the two leads, Robert Pattinson achieved amazing heights of fame when he played vampire Edward Cullen in the Twilight films. Until the first installment, the British actor was best known for playing the role of Cedric Diggory in the fourth Harry Potter film, The Goblet of Fire (2005), when he was just 19 years old.
Since the Twilight saga concluded, Pattinson has been desperately trying to shed off his Edward reputation and, predominately, starring in a string of low-budget indie films and making a name for himself as a modern character actor. Among the roles that have earned him the most praise include his portrayal of a marooned lighthouse keeper opposite Willem Defoe in Robert Eggers, The Lighthouse (2019), his supporting part as The Dauphin in the 2019 historical epic The King, and his charming turn as Neil in Christopher Nolan's Tenet (2020).
Related: Robert Pattinson's 15 Best Movies, Ranked by Rotten Tomatoes
However, Pattinson further ensured he would not only be remembered for his role as Edward Cullen when he took on the part of Bruce Wayne/Batman in Matt Reeves's 2022 hit, The Batman. Pattinson's interpretation of the character gained positive reviews from critics and fans alike, and he is set to reprise the role in an upcoming sequel. Additionally, Pattinson lent his voice to the English dub of Studio Ghibli's The Boy and the Heron (2023).
Kristen Stewart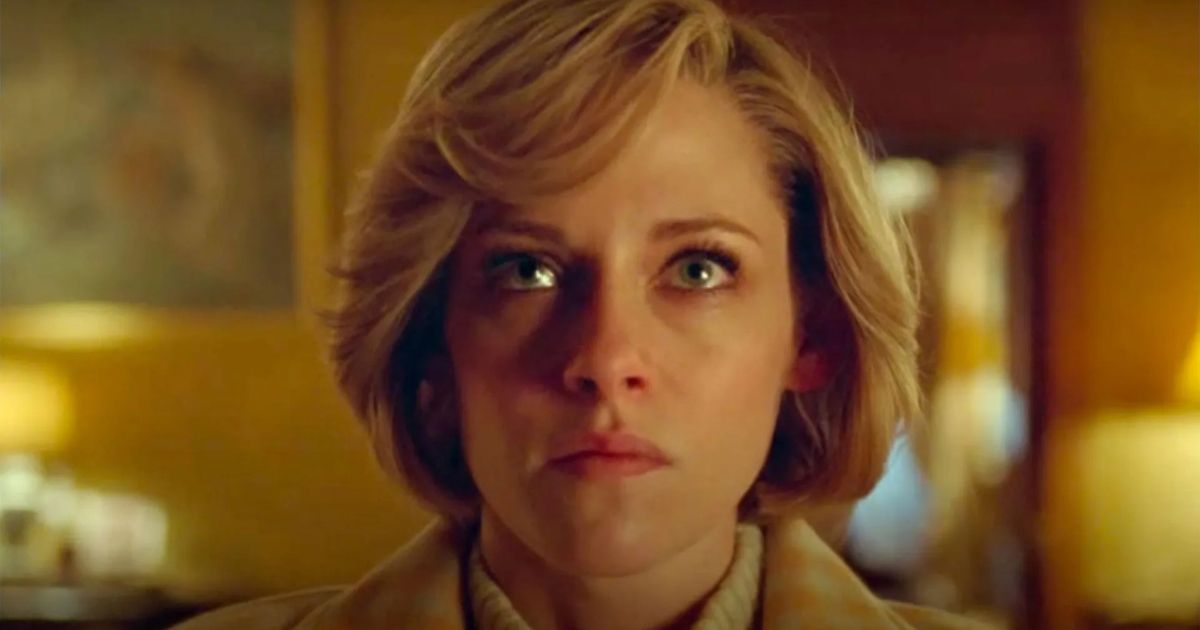 Pattinson is not the only one slowly becoming the actor of our generation; Kristen Stewart has also proved she is capable of progressing beyond Bella Swan. Unlike Pattinson, Stewart had already racked up a long list of credits by the time she came to star in the first Twilight film. Having started acting at the age of nine, the actress found herself starring in films such as The Flintstones in Viva Las Vegas (2000), Panic Room (2002), and Zathura: A Space Adventure (2005).
Since the Twilight series ended, Stewart has proven herself to be a versatile and highly talented actress despite initially receiving a lot of hatred, which was mostly rooted in misogyny. After all, for her portrayal of Princess Diana in 2021's Spencer gained herself an Oscar nomination, which should set the record straight once and for all. On top of this, Stewart has also taken on roles in Elizabeth Bank's Charlie's Angels reboot (2019), as well as David Cronenberg's sci-fi movie Crimes of the Future (2022).
She also created and executive produced the paranormal reality show Living for the Dead, which she also provides the narration for, and has co-written the scripts for two upcoming projects: an adaptation of Lidia Yuknavitch's The Chronology of Water and an untitled stoner comedy film.