Entertainment
Every Godzilla Movie Where He's the Main Villain, Ranked
There aren't many film franchises so successful, so long-lasting, that installments came out in literal eras. But that's Godzilla, an IP that's gotten silly over time, and is mostly deemed as such by outsiders, but actually had rather poignant beginnings. Of course, in 1954's Gojira, the titular character is the villain. But, the original film wasn't the only one to follow this trajectory. This applies not only to the first few sequels in the wake of Gojira, but also films from other eras down the line.
These are the G films out there that feature the title character as either the sole antagonist or the main one among a collection of merciless monsters. And, for those looking to get into Godzilla for the first time, these flicks will make for good picks, because the films that have Godzilla as a hero are, more often than not, quite weak. Here's every Godzilla movie where the King of the Monsters is the primary force of destruction.
17
Godzilla: Final Wars (2004)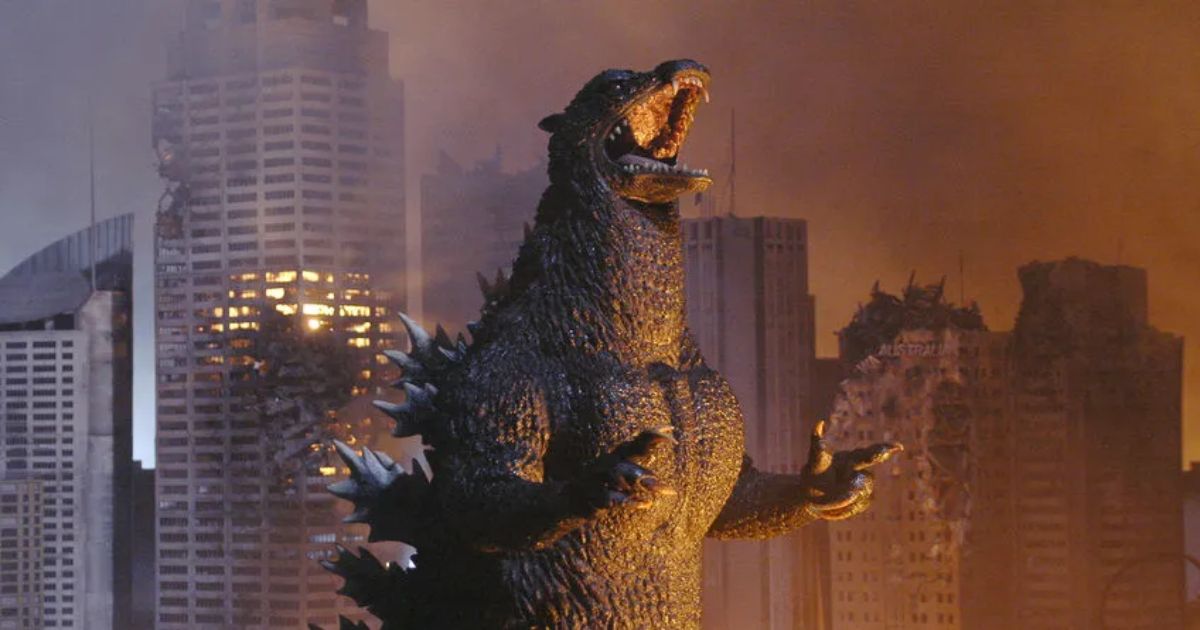 The final entry of the Big G's third run of films, the Millennium era, Godzilla: Final Wars barely feels like a member of its own IP. It's more in line with an even more over-stylized rendition of The Matrix, but with 200-foot monsters.
What Holds It Back?
Even with the inclusion of the American Godzilla (AKA 'Zilla'), Final Wars lands with a thud. It utterly forgoes every element that made the fights in the first few Godzilla films so engrossing. In Final Wars the viewer doesn't even feel the presence of the monsters, they just feel the presence of one CGI creature charging the titular CGI creature only for the titular CGI character to quickly flip its CGI tail and have the other CGI monster slam into a building that explodes. It's always so quick that it perpetually diminishes the impact of each monster, while making Godzilla look like a prop to swiftly keep the narrative moving.
Stream it on Hulu and Pluto TV
16
Godzilla Raids Again (1955)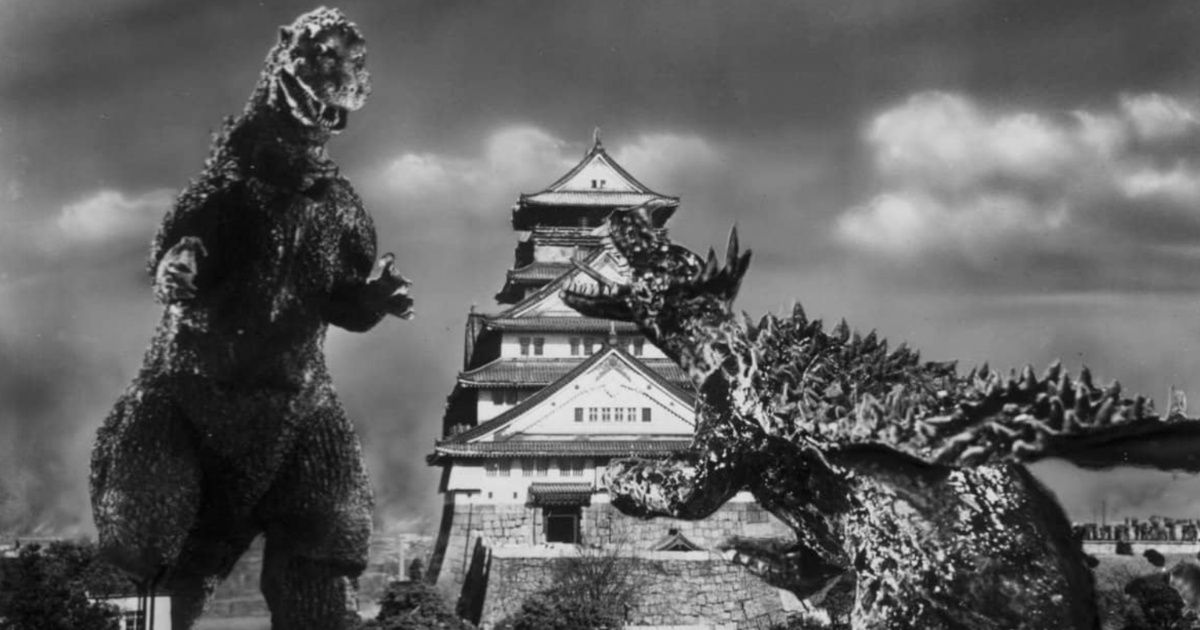 If it weren't for Godzilla's Revenge, the second entry, Godzilla Raids Again, would be the weakest of the IP's initial 15-film run, AKA the Shōwa era. It was obvious Toho hadn't quite figured out how to do monster battles, with Godzilla and Anguirus (whose names are switched up then subsequently botched in the Americanized version) basically just flopping onto one another for three minutes.
What Holds It Back?
And, even if the fight weren't horribly choreographed, Godzilla Raids Again would be plagued by its prison escapee subplot, which takes over about 25 percent of the runtime. It goes absolutely nowhere, does nothing to further the narrative, and shows just how disjointed the whole rushed second Godzilla film really was.
Stream it on Max, fubo TV, The Roku Channel, Tubi, Crackle, and Pluto TV
15
Godzilla: Planet of the Monsters (2017)
godzilla: monster planet
Release Date

November 17, 2017

Director

Hiroyuki Seshita, Kobun Shizuno

Cast

Kana Hanazawa, Ken'yû Horiuchi, Yûki Kaji, Kenta Miyake, Mamoru Miyano, Kazuya Nakai

Rating

PG-13

Main Genre

Animation
The first of three anime films featuring the Big G to hit Netflix, Godzilla: Planet of the Monsters adjusts the live-action IP to fit an animated world. The results are middling, and for those G-fans out there without a preference for anime, they're a slog.
What Holds It Back?
But the design for Godzilla is pretty great, giving him the bulky intimidation seen in the Monsterverse without making him just a bit too bulky. Furthermore, the film's post-apocalypse angle is a new one for the IP.
Stream it on Netflix
14
Godzilla: City on the Edge of Battle (2018)
Like Godzilla vs. Mechagodzilla II and Godzilla Against Mechagodzilla, Godzilla: City on the Edge of Battle has humans pushed up against the ropes, choosing to craft a mechanical version of the very thing that threatens them. City on the Edge of Battle is both darker and a little more well-paced than Godzilla: Planet of the Monsters, and it's arguably the best of its Reiwa period trilogy.
What Holds It Back?
However, some of the problems that plagued the first installment of the trilogy continue to plague the second. Specifically, the writing is weak and the animation is, quite frankly, ugly.
Stream it on Netflix
13
Godzilla, Mothra and King Ghidorah: Giant Monsters All-Out Attack (2001)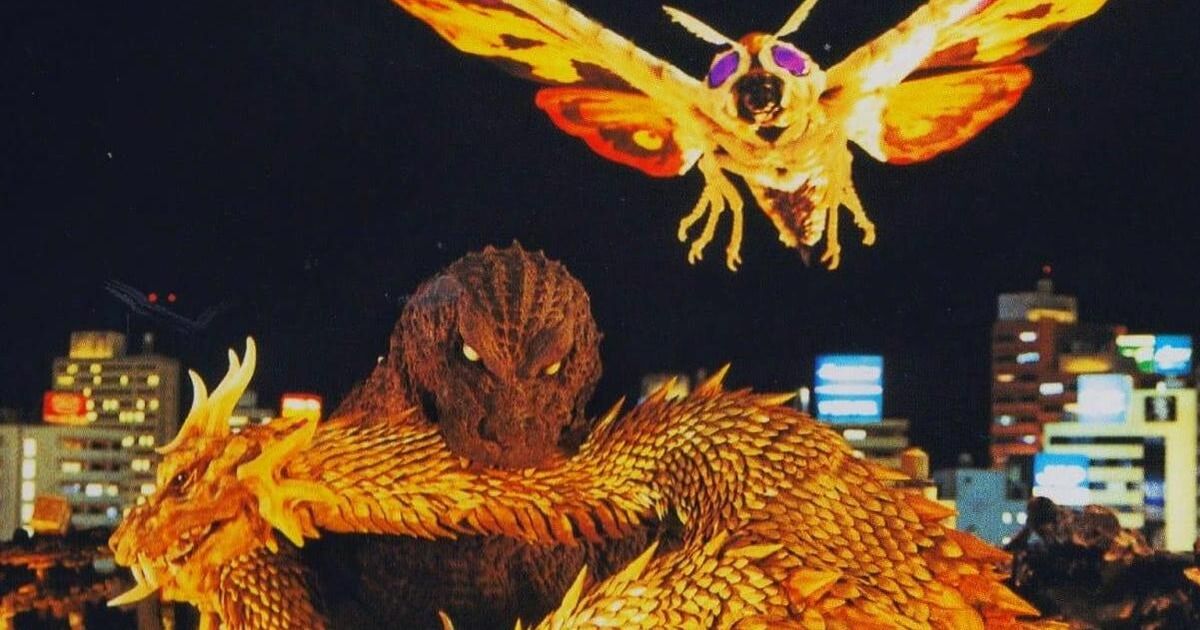 Like Godzilla: Final Wars, Godzilla, Mothra and King Ghidorah: Giant Monsters All-Out Attack is overstylized, but at least it has more focus on plot. The film is essentially an attempt to make a sci-fi franchise with a hint of fantasty into a fantasy franchise with a hint of sci-fi.
What Holds It Back?
And, admittedly, Godzilla, Mothra and King Ghidorah: Giant Monsters All-Out Attack is considered top-tier by quite a few G fans. But, with uninteresting characters and a few bizarre monster design updates (Ghidorah's necks are just…too short), there's less about GMAK that will work for the layman than will. But, hey, at least Baragon finally gets something to do…briefly.
Stream it on Pluto TV
12
Godzilla Against Mechagodzilla (2002)
The two Millennium Godzilla and Mechagodzilla films are basically interchangeable. They're both equipped with slightly less absurd plotting than other Millennium installments as well as above-average fight sequences in equal measure.
What Makes It Great?
Godzilla 2000 and Godzilla vs. Megaguirus both went for an overstylized thing in their set pieces, and the two Millennium Mechagodzilla films aren't much different, but they also ring a little more true to the Heisei era than the remainder of the Millennium era, and that's a strong point. Not to mention, the sentient Mechagodzilla plotline in Godzilla Against Mechagodzillais pretty solid, and it's logical it was reused for 2021's Godzilla vs. Kong.
Stream it on Pluto TV
11
Godzilla: Tokyo S.O.S. (2003)
The Millennium era will probably never be remembered as Godzilla's strongest, but there are certainly high points. But, for the most part, even Godzilla himself felt underdeveloped, never falling into either a hero or villain role (e.g. in Godzilla 2000, where he's a presence but little more).
What Makes It Great?
The two Mechagodzilla installments played up the villain angle a bit more (as did Godzilla, Mothra and King Ghidorah), which worked and gave one the feeling of the old days, but the high point of the duology is still Mechagodzilla's revised appearance. What helps Godzilla: Tokyo S.O.S.stand slightly above Godzilla Against Mechagodzilla? More explosive kaiju battles, a host of favorites from the Shōwa era in the cast list, and the prominent inclusion of none other than Mothra.
Stream it on Pluto TV
10
Godzilla (1998)
Roland Emmerich's Godzilla doesn't rank very high on many G-fans' lists, and admittedly it absolutely has its flaws, but it's aged well. When it comes to Emmerich's take, it's best to look at it not even as a member of the IP, because that will lead to nothing but disappointment.
What Makes It Great?
Viewing it as one of the definitive late '90s popcorn flicks, however, allows no expectations to be slighted. And that's because, in terms of check-your-brain-at-the-door entertainment, Godzilla is fantastic. There's also something very memorable about its perpetually-rainy version of NYC.
Stream it on fuboTV, Hulu, MGM+, and Tubi
9
Godzilla vs. King Ghidorah (1991)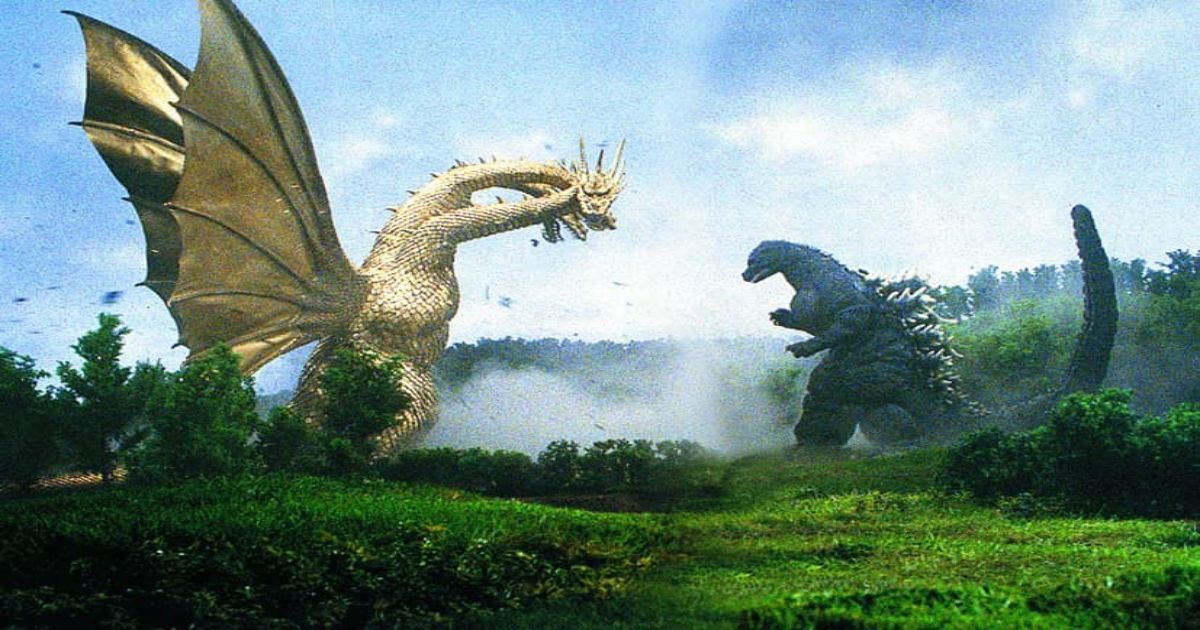 The third film of the Heisei era was also the first of three that went back to basics. At least in terms of what monsters were included. However, while King Ghidorah was definitely the villain of Ghidorah: The Three-Headed Monster, he's at worst a mindless pawn in Godzilla vs. King Ghidorah.
What Makes It Great?
And then, in the third act, once time traveler Emmy Kano converts him into Mecha-King Ghidorah, he's not an antagonist at all. Godzilla, however, very much is, as seen in his rampage throughout Sapporo and Tokyo, one of the franchise's best destruction sequences (just as the final battle between the two titular characters is one of the series' best). All that said, as a movie, Godzilla vs. King Ghidorah is a tonal mess, going from absolutely goofy Terminator rip-off scenes to intense WWII flashbacks and then back again.
Stream it on Pluto TV
8
Godzilla vs. Mechagodzilla II (1993)
Godzilla vs. Mechagodzilla II
Release Date

December 11, 1993

Director

Takao Okawara

Cast

Masahiro Takashima, Ryoko Sano, Megumi Odaka, Yûsuke Kawazu, Kenji Sahara, Akira Nakao

Rating

PG

Main Genre

Action
Every Godzilla era, even including his time in the Monsterverse, has included a take on Mechagodzilla. First he was a tool used by goofily-dressed aliens (twice). Then, here, in the Heisei era, he was again used as a tool, but not by anyone who wants to do the Earth harm.
What Makes It Great?
Instead, he's used as a measure to stave off Godzilla attacks, which in hindsight was a simple but brilliant tweak that allowed Godzilla vs. Mechagodzilla IIto stand entirely independent to Godzilla vs. Mechagodzilla and Terror of Mechagodzilla, which had closed out the Shōwa era less than 20 years before. But this entry didn't just successfully breathe life back into its mechanized monster, but another classic Godzilla character as well: Rodan. It's just sad that Fire Rodan was a one-off.
Stream it on Pluto TV
7
Godzilla vs. Mothra (1992)
It may have a similar title, and it may feature Godzilla as the main antagonist, but Godzilla vs. Mothra and 1964's Mothra vs. Godzilla are quite different from one another. However, both films still have the core through line of pushing back against greed.
What Makes It Great?
But, in the 1992 take, there's an extra focus on parenting and the potential selfishness that rears its head there. It's all very thoughtful, especially given the material's supposed B-level relegation. Toss in a pretty neat secondary villain (turned hero) in Battra, and Godzilla vs. Mothra is a highpoint of the Heisei era.
Stream it on Pluto TV
6
King Kong vs. Godzilla (1962)
King Kong vs. Godzilla
Release Date

August 11, 1962

Director

Ishirô Honda

Cast

Tadao Takashima, Kenji Sahara, Yû Fujiki, Ichirô Arishima, Jun Tazaki, Akihiko Hirata

Rating

NR

Main Genre

Action
Before it was inspiring one of the highest-grossing Godzilla movies of all time, King Kong vs. Godzilla was just a goofy movie from the sixties with a rumor surrounding its ending. Specifically, there was always the half-thought-out theory that in the Japanese version it's Godzilla who emerges victorious.
What Makes It Great?
But, that's not the case. No matter which version one watches, King Kong is the victor, which is both a surprise and fully in line with the film's tone. Essentially, Kong is the unwilling but kind-hearted guardian while Godzilla is still his wrecking ball self. The two personalities bash well off one another
5
Godzilla vs. Biollante (1989)
It took five years, but there was finally a sequel to The Return of Godzilla, and it was born of all things of a writing contest. The IP's producer at the time, Tomoyuki Tanaka held a public contest in which citizens could turn in scripts for another potential G film.
What Makes It Great?
And, while the script went through some rewrites, Godzilla vs. Biollantewas the creation of dentist Shinichiro Kobayashi. Even more impressively, his contributions were mostly to what ended up working best about the film: Its exploration of grief.
4
Shin Godzilla (2016)
Shin Godzilla
Release Date

July 29, 2016

Director

Hideaki Anno, Shinji Higuchi

Cast

Satomi Ishihara, Jun Kunimura, Shinya Tsukamoto, Hiroki Hasegawa, Nozomi de Lencquesaing, Mark Chinnery

Main Genre

Sci-Fi
Shin Godzilla, a razor sharp indictment of bureaucracy's snail-like inner workings, is less about the monster with scales than it is the human monsters whose power's gone to their heads. It's a talky movie, but G fans shouldn't be too upset considering, when the monster does make an appearance, he looks terrifying.
What Makes It Great?
Easily one of the smartest Godzilla films ever made, 2016's Shin Godzilla received a lot of critical love even if it was mostly ignored by American audiences. To be fair, it wasn't given much of a release domestically.
Rent it on Amazon, Google Play, YouTube, and Vudu
3
Mothra vs. Godzilla (1964)
As far as monster vs. evil Godzilla movies go, there's no beating Mothra vs. Godzilla. The fourth film in the Godzilla franchise as well as a sequel of sorts to 1961's Mothra, it's a sci-fi actioner that checks several boxes.
What Makes It Great?
This also applies to how it functions as a film. Mothra vs Godzilla is one of the best of the franchise in terms of building up tension, with only the original film, The Return of Godzilla, and Godzilla vs. Destoroyah rivaling it. Take, for instance, Godzilla's dirt-covered emergence from the construction site, which is one of the long-running IP's most iconic scenes.
RELATED: 15 Actors Who Have Appeared in the Most Godzilla Films
Stream it on Max, fuboTV, Tubi, Crackle, The Roku Channel, and Pluto TV
2
The Return of Godzilla (1984)
If there's a perfect introductory Godzilla film, it's The Return of Godzilla. A Cold War allegory featuring a big ol' lizard (or dinosaur, if Godzilla vs. King Ghidorah is to be taken as gospel), The Return of Godzilla has all the ambiance of the original film, it's just ambiance of a different era.
What Makes It Great?
For '80s movies fans, The Return of Godzilla lines up perfectly with other genre classics of the era. And, even if the monster's size seems to change from scene to scene, there's little doubt Godzilla has ever been scarier than he is here (save for Gojira, but even that's debatable). Not to mention, the mechanical head they used for the close up shots is absolute dynamite.
1
Gojira (1954)
Not only the best Godzilla film but almost certainly the best giant monster movie in general, Ishirō Honda's Gojira is a devastating look at how a group of creatives processes a wartime tragedy. With perfect pacing, amazing cinematography, and a full willingness to show street-level carnage, the monster rampage seen in the original film transcends the remainder because it's not about destruction, it's about the fear of something unknown.
What Makes It Great?
Take, for instance, the photographers and journalists atop the tower. They see the monster approaching, are obviously afraid, but remain on the tower with the cameras rolling. The monster grows closer still and their cameras still flash…but now, while live, one of the reporters acknowledges that he's about to die and sounds off. No G sequel ever even came close to a scene like that.
Stream it on Max, fuboTV, The Roku Channel, Tubi, Crackle, and Pluto TV