News
Cork Jazz Festival revelers warned of possible flooding on Sunday evening – The Irish Times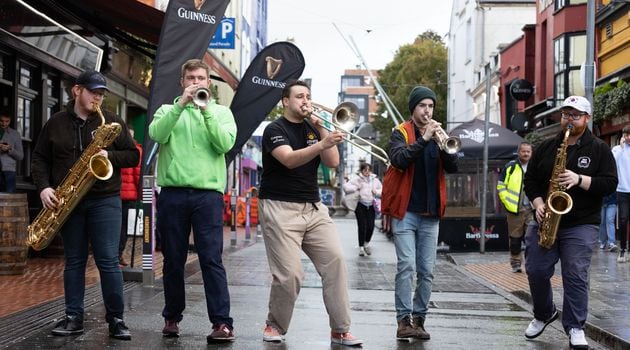 Members of the public attending the Guinness Jazz Festival in Cork have been asked to remain mindful of their safety and the welfare of others during flooding expected on Sunday evening.
Cork City Council's flood assessment team met on Sunday to review forecast super spring tides, which will cause "significant tidal flooding" in low lying areas of Cork city center at high tide this evening.
They have asked locals to plan trips and allow extra time as several road closures and lane restrictions will be required.
"Diversions will be put in place to ensure traffic can continue to circulate safely. Any restrictions will be relaxed as appropriate and as quickly as possible to minimize disruption. Road users are asked to plan their journeys, drive carefully and follow diversion signs. These are for your safety.
Like last night (Saturday), this flood event will last approximately two hours, starting around 5pm, with floodwaters receding two hours later.
The council advises motorists not to park on low lying quays between 5pm and 7pm (flood time) as these areas are subject to flooding."
Wandesford Quay and Sherman Crawford Street will be closed again from 5pm on Sunday and will reopen as the flood tide subsides.
Streets affected include South Terrace, Sawmill Street, Rutland Street, South Mall, Oliver Plunkett Street and its side streets, Phoenix Street, Crane Lane, Winthrop Street, Morrisons' Island, Wandesford Quay, Lavitt's Quay and Crosses' Green.
Cork County Council will post regular updates on its Twitter account (@corkcitycouncil) and on the council website (www.corkcity.ie)