Entertainment
Charity Lawson 'confused' by 'Dancing with the Stars Monster Night' feedback
The Bachelorette star Charity Lawson is competitive. And she is also a perfectionist. She puts both personality traits on full display while competing on Season 32 of Dancing with the stars.
Charity and partner Artem Chigvintsev expressed dissatisfaction with the jury's results. After Disney Week, Charity wanted concrete feedback from the judges so she could improve. Instead, she would get positive comments but lower scores than she wanted.
During Most Memorable Year Night, Charity's contemporary dance with Artem earned her the top 10 of season 32. She had earned it for her work on the jungle gym and her loss of confidence.
Charity has a lot to do with the jury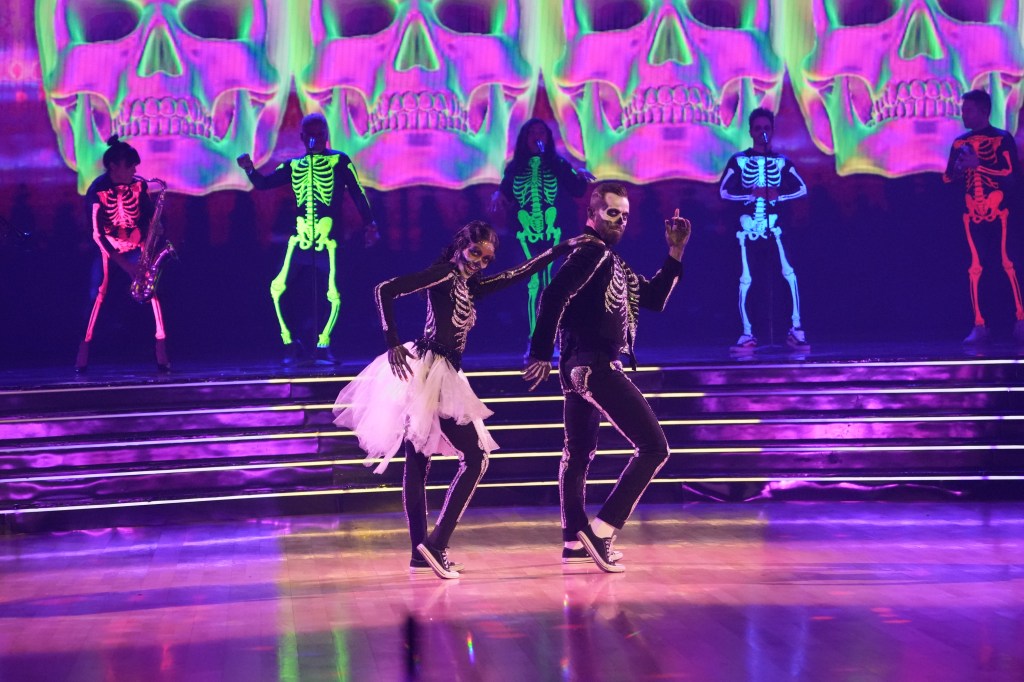 Charity and Artem performed a jive to the song Skeleton Sam on Monster Night. "I was grateful for the feedback. I've been asking for this for a few weeks, so I finally have something to move forward with," Charity said US Weekly.
But Charity was "a little confused" by all the judges' comments. Judge Carrie Ann Inaba explained that Charity's legs could be more precise. Derek Hough commented that Charity could use some of the "power and attack" of her competitor Lele Pons.
Guest judge Niecy Nash-Betts mentioned that the panties looked "bulky" under the couple's legs. The dancing skeletons received 35 out of 40 points from the jury. "Any feedback is good feedback for me as a dancer trying to grow," Charity said.
After the monster-a-thon, where couples competed in a dance marathon for extra points, Charity and Artem finished the evening in fourth place with a total score of 38 points.
Charity has leaned on her fiancée Dotun Olubeko during the grueling DWTS competition. "It's very hard and I feel like if he wasn't here I would still be fine, but it would have been a lot more stressful for us and me and mentally too," Charity explained.
"He's like an extra support to me, he just helps me with little things, you know: 'How can I help you tonight?' or, 'Can I do an assignment for you?' Time is precious and I'm in rehearsals trying to dedicate my life to this," she explained. "So yeah, he's an angel."
"Dancing with the Stars" continues Tuesdays on ABC and Disney+.
Tell us: Do you think the judges' feedback on the charity was confusing? Do you think the results agree with the comments? Who are you rooting for on DWTS?