Entertainment
Best Original TV Shows on Paramount+ to Watch Right Now
Paramount+ is a streaming service that has started to make a name for itself. Created by the CBS Corporation and renamed from its existing CBS All Access title launched back in 2014, the platform hosts a wide array of material from CBS network, Nickelodeon, Comedy Central, and a variety of additional networks with an expansive collection of movies and shows. While it might not be as well known as Netflix, have a large number of IP titles like Disney+, or even the recent pedigree behind AppleTV+, Paramount+ has started to become a major competitor in the streaming wars.
In addition to all the material it has from Viacom's various subsidiaries, it also features a host of original materials. While the sheer volume might not be at the same level as its competitors, when Paramount+ does release an original series, more often than not, it is a quality series worth watching. It only appears to be growing as the streamer has already ordered a new Star Trek series titled Star Trek: Starfleet Academy and Knuckles, a spin-off series to Sonic the Hedgehog, which is currently filming. In celebration of all the new series premiering on the streaming service, we're taking a look at a few of the best original Paramount+ shows.
Updated on November 5th, 2023 by Scoot Allan: This article has been updated with additional information and site features to keep the discussion fresh and relevant.
15
The Offer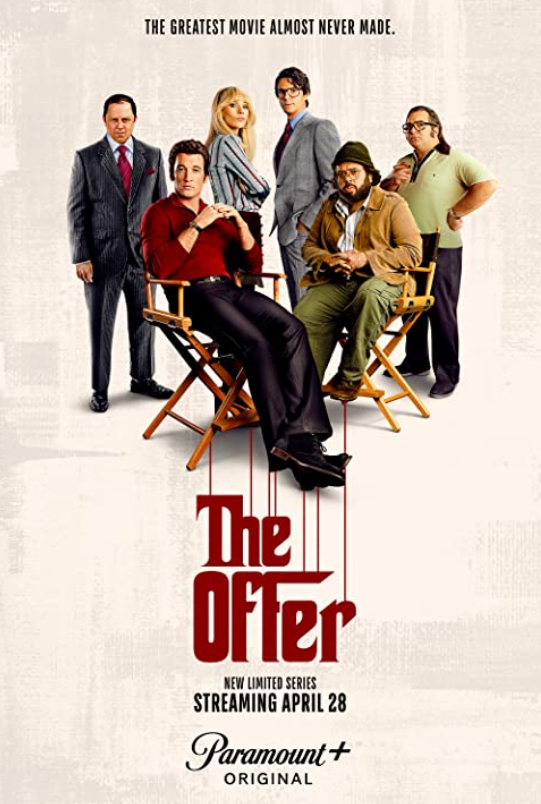 The Offer
Oscar-winning producer Albert S. Ruddy's never-before-revealed experiences of making The Godfather (1972).
Release Date

April 28, 2022

Cast

Miles Teller, Matthew Goode, Giovanni Ribisi, Colin Hanks, Dan Fogler, Juno Temple

Genres

Biography, Drama

Seasons

0
There aren't many movies out there so iconic and steeped in Hollywood legend that their production gets turned into a series. However, if there ever was a film that so captivated the industry, critics, and audiences alike, The Godfather would certainly be it. The immense legacy and significance of the film have been well publicized ever since its release in 1979. All these years later it's not just the mastery of the movie and the iconic performances it produced, but everything about it that still finds relevance with fans and today's filmmakers. Following the cast and production crew during the making of The Godfather, the show gives viewers a unique inside look at the ups, downs, nuances, and intricacies that went into bringing the legendary movie to life.
What Makes It Great?
The Offer capitalized on that never-waning nostalgia and interest in the film as Paramount tells an inside story through this 10-episode miniseries. It features a stellar cast that includes the likes of Miles Teller, Colin Hanks, Giovanni Ribisi, Dan Fogler, and many other talented and recognizable faces. With so many iconic names and eclectic personalities attached to The Godfather, look out for an amazing list of characters based on real-life, well-known celebrities and figures such as Francis Ford Coppola, Al Pacino, Frank Sinatra, Mario Puzo, and Carlo Gambino, just to name a few.
14
Special Ops: Lioness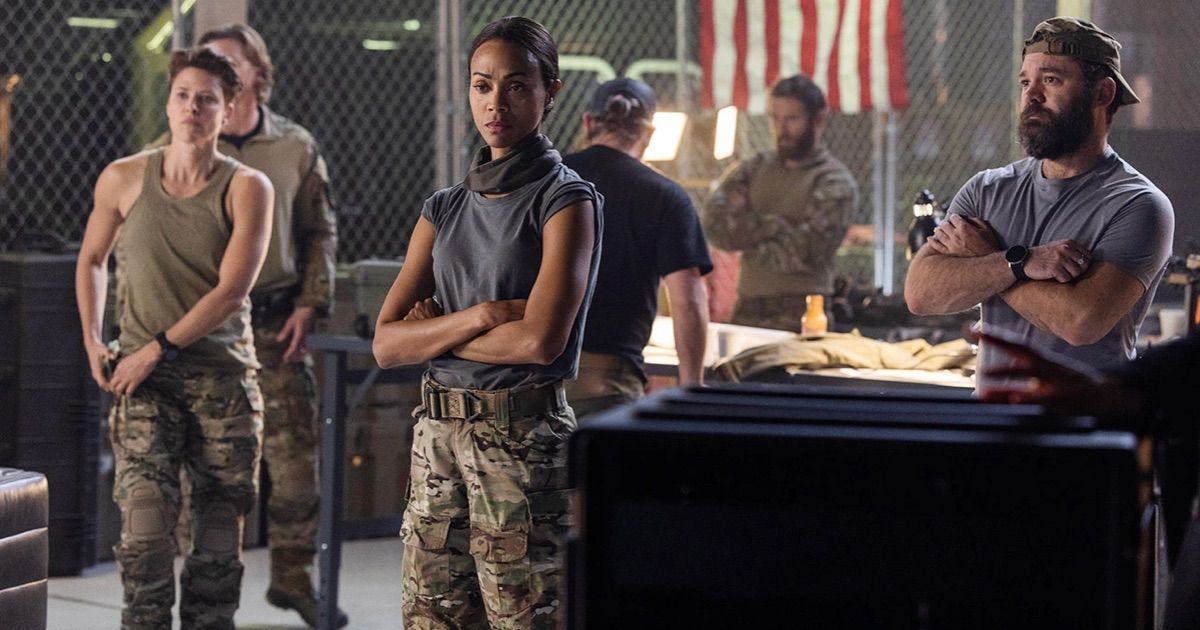 In one of his latest ventures, early indications are that he's again created a great show with Special Ops: Lioness. The series stars Zoe Saldaña as a CIA officer who's placed in charge of the 'Lioness' field program. Also based on a real-life CIA program, the show follows the dangerous exploits of CIA officers attached to the program, whose mission is to form friendships with the wives and daughters of terrorists to gain Intel. Leveraging these friendships to get close to the terrorists, the lionesses' ultimate goal is to use them to take down their targets.
What Makes It Great?
A great female-led action series, the show was inspired by "Team Lioness", a squadron of female soldiers who were tasked with patrols during the war in Iraq to help stop female insurgents smuggling dangerous material. Taylor Sheridan has become one of the preeminent names in TV series since his immense success with the Yellowstone franchise. The brilliant writer and showrunner never seems to put a foot wrong whenever he applies his mind to a new project, with many of his shows currently dominating Paramount+ programming.
13
Joe Pickett
Created by novelist C J Box, Joe Pickett has become a popular show . It follows the eponymous main character, who works as a game warden in the town of Saddlestring, Wyoming. Given its proximity to the town, the surrounding wilderness of the Yellowstone National Park also features prominently
What Makes It Great?
Billed as a neo-western crime show, while Joe Pickett mostly centers on the main character made famous by Box's novels, family, and small-town values are also recurring themes that saw the show, and others like it helping to create a resurgence in Western film and television in recent years. It also provides a unique hook since Pickett's job doesn't just bring him into contact with ordinary criminals, but also with some unusual villains such as environmental terrorists.
12
1923
1923
Release Date

December 18, 2022

Cast

Harrison Ford, Helen Mirren, Marley Shelton, Robert Patrick, Jennifer Ehle, Brian Geraghty

Genres

Drama, Western

Seasons

1
Practically royalty among Paramount shows, the Yellowstone franchise from Taylor Sheridan has burgeoned in recent years and remains one of the most enthralling TV universes around. With the success of the Yellowstone spin-off show, 1883, behind it, 1923 ​​​​​​serves as a direct sequel to that show.
What Makes It Great?
Featuring a new generation of the Dutton family, this one includes plenty of intriguing characters, high drama, and powerful storylines that have made the franchise as a whole so successful over the years. With many memorable episodes, and another amazing cast with the legendary Helen Mirren and Harrison Ford driving this one, it's no surprise that, like the other shows from the franchise, 1923 has also been highly acclaimed.
11
Fatal Attraction
Fatal Attraction
Release Date

April 30, 2023

Cast

Alyssa Jirrels, Lizzy Caplan, Joshua Jackson, Amanda Peet, Toby Huss

Genres

Drama, Thriller

Seasons

1
Related: 15 Best Horror Movies on Paramount+ to Watch Right Now
Like the cult classic 1987 film of the same name it was based on, Fatal Attraction offers much of the same titillating drama, though now with a fresh cast. The show follows the original plot which sees a married man embark on an ill-fated affair with another woman. When he tries to break off the relationship, it soon becomes clear that his unhinged lover isn't going to allow that to happen easily.
What Makes It Great?
With Joshua Jackson, Lizzy Caplan, and Amanda Peet starring in the main roles, the show ties together many of the same racy themes and sexual tension that made the original Michael Douglas film such a hit. Like its predecessor, the show makes for a steamy watch as it proves that erotic thrillers are still popular. With a very binge-able first season currently available, fans of the show are hopeful that this one is going to last.
10
The Stand
the stand
Release Date

November 30, 2019

Cast

Alexander Skarsgard, Amber Heard, Whoopi Goldberg, James Marsden, Brad William Henke, Nat Wolff, Greg Kinnear

Genres

Sci-Fi, Horror, Miniseries

Seasons

1
In the CBS All Access original miniseries The Stand, the fate of mankind's existence essentially relies on Mother Abagail (Whoopi Goldberg), a 108-year-old woman who leads the survivors of the Captain Trip plague to civilization. Mother Abagail is a beautiful character, a woman who has experienced every high and low that life has thrown at her. She's a nurturing presence with certain abilities who positions herself as an ally to assist in this epic miniseries, which was a great improvement on the original '90s iteration.
What Makes It Great?
In true Stephen King fashion, this hypnotic yet frightening apocalyptic vision of a world where elements of good and evil torment a cinematically fantastic landscape is striking, with seemingly random storylines unfolding together in brilliant ways. The excellent cast helps bring King's classic tale to life for a new generation, and even provides new material from the legend of horror himself to further entice fans.
9
Tell Me A Story
Tell Me a Story
Release Date

October 31, 2018

Cast

Odette Annable, Danielle Campbell, Ashley Madekwe, Eka Darville, Paul Wesley, Carrie-Anne Moss

Genres

Horror

Seasons

0
While it was still CBS All Access, the streamer created Tell Me A Story, taking some of the most celebrated fairy tales and reinventing them through a dark and twisted psychological thriller with nursery stories, such as The Three Little Pigs, Little Red Riding Hood, and Hansel and Gretel.
What Makes it Great?
Structured through a present-day New York City landscape, its first season remixes these classic stories with the modern implementation of love, greed, and murder. Not only is the series addictive, but the storylines are super juicy with shocking and twisted plot lines.
8
Mayor of Kingstown
Marvel superstar Jeremy Renner headlines the gripping crime thriller series Mayor of Kingstown, which depicts the lives of the rich and influential McLusky family, power brokers who use their reach to bring justice and compassion to a town plagued by violence and crime. Dianne Wiest joins Renner as matriarch Miriam, who disapproves of her son Mike's shady activities and questionable methods and volunteers in one of the many prisons he serves as a liaison for. Mayor of Kingstown features the additional talents of Kyle Chandler, Taylor Handley, and Derek Webster in episodes spanning two seasons.
What Makes it Great?
Pairing an actor like Renner with a series from Yellowstone creator Taylor Sheridan was an ideal fit. The gritty program at the time went on to become Paramount+'s most-watched scripted premiere since 2018, attracting an impressive 2.6 million viewers. Mayor of Kingstown recently concluded its second season. No word has been made about the status of season 3 following the tragic accident involving Jeremy Renner.
7
1883
Y: 1883
Release Date

December 19, 2021

Cast

Sam Elliott, Tim McGraw, Faith Hill, Isabel May

Genres

Drama, Western

Seasons

1
is a prequel mini-series to Yellowstone, a hit series on the linear Paramount Network. It tells the background story of the Dutton family post-civil war. The family's ancestors, James and Margaret Dutton, set on a journey from Tennessee to Texas, then to Oregon, and lastly to Montana to establish what eventually became the Yellowstone Ranch. However, the journey is filled with coarse moments and violence. It depicts the quest for survival, love, and a new beginning as it highlights immigrant life.
What Makes it Great?
Led by the great Sam Elliot, 1883 showcased how big the Yellowstone brand was that it could continue outside the core series. 1883 earned positive reviews from critics and fans of Yellowstone. It inspired a recent series starring Harrison Ford and Helen Mirren titled 1923.
6
Tulsa King
Tulsa King
Release Date

November 13, 2022

Cast

Sylvester Stallone, Andrea Savage, Martin Starr, Max Casella, Domenick Lombardozzi

Genres

Crime, Drama

Seasons

1
Related: Is Tulsa King Based on a True Story?
Tulsa King is perfect for Sylvester Stallone fans. Stallone plays the leading role of Dwight "The General" Manfredi, a mafia capo who has been released from 25 years in prison. Just fresh out of his confinement, he is sent by his boss to Oklahoma, where he begins to set up a new criminal empire full of new faces when he doesn't feel that his old gang has his best interest. Stallone gives an entertaining performance in this fun crime drama where a blend of humor, depth, and savagery shines through.
What Makes it Great?
Tulsa King is another hit series from Yellowstone creator Taylor Sheridan. Tulsa King, Mayor of Kingstown, and the various series in the Yellowstone universe prove that he is a vital creative force at Paramount+ and one of their biggest assets. The first two episodes of Tulsa King received a special linear television broadcast on The Paramount Network as the lead-in for the Yellowstone season 5 premiere, and the premiere episode drew in 3.7 million viewers, making it the best new linear cable premiere of 2022.
5
School Spirits
While much of Paramount+ programming is aimed at adult viewers, to become a premium destination streamer, they need material for all ages. School Spirits is an attempt to court a teenage audience as it is a young adult series focused on a teen girl named Maddie (Peyton List) who, after dying, must solve her death while attending school in the afterlife.
What Makes it Great?
School Spirits blends dark comedy with traditional teenage high school drama in several entertaining ways. Led by a talented cast of young actors, School Spirits is a great mash-up of supernatural television and teen dramas that makes it perfect for its target audience.
4
The Good Fight
the good fight
Release Date

February 19, 2017

Cast

Christine Baranski, Sarah Steele, Delroy Lindo

Genres

Drama, Crime

Seasons

3
The Good Fight was originally a part of CBS All Access incorporating 21st-century politics, undertones of romance, women rising in the long-regarded patriarchal field of law, and enormous amounts of scandal. The series was a spin-off of The Good Fight and picks up where that series finally left off. Maia Rindell (Rose Leslie) faces a series of financial and personal challenges after a financial scam dismantles her reputation as a lawyer. Maia and her godmother Diane Lockhart (Christine Baranski) join forces with Lucca Quinn (Cush Jumbo) at one of Chicago's pre-eminent law firms after being forced out of Lockhart & Lee. Determined to build their careers, Diane later becomes a partner at the firm as Maia struggles to regain momentum personally and professionally.
What Makes It Great?
The Good Fight ran for six seasons and recently concluded in 2022. The series received widespread critical acclaim and was frequently nominated for many Critics Choice Awards throughout its six seasons. By the time it ended, many fans would claim it was better than the series it spun off from.
3
Star Trek: Strange New Worlds
star trek: strange new worlds
A prequel to Star Trek: The Original Series, the show will follow the crew of the USS Enterprise under Captain Christopher Pike.
Release Date

May 5, 2022

Cast

Anson Mount, Rebecca Romijn, Ethan Peck, Christina Chong

Genres

Sci-Fi, Action, Adventure

Seasons

1
Serving as the 11th series in the beloved fan-favorite sci-fi franchise, Star Trek: Strange New Worlds centers on Captain Christopher Pike (Anson Mount) as he leads the diverse crew of the USS Enterprise throughout unique new worlds within the galaxy in the 23rd century. Pike must deal with the disturbing knowledge that he will meet a horrible fate and works closely alongside beloved characters like Spock (Ethan Peck) and Christine Chapel (Jess Bush) on their thrilling, dangerous voyages into the great unknown.
What Makes It Great?
Star Trek: Strange New Worlds premiered in the summer of 2022 to great reviews and was heard by many as the best of the modern Star Trek series, returning the franchise to its roots of serialized storytelling. The series even broke new ground wtih a musical episode, winning over fans with each new episode.
2
Evil
While Evil season 1 aired on CBS, for season 2, the series moved to CBS All Access, and season 3 on the rebranded Paramount+. When it moved to streaming, the series truly found its voice and excelled as one of the best television shows. The series revolves around a team that investigates the Catholic Church's backlog of unexplained mysteries. Kristen Bouchard (Katja Herbers), a psychologist teams up with Catholic priest-in-training David Acosta (Mike Colter) and tech expert and skeptic Ben Shakir (Aasif Mandvi) to investigate these possible supernatural occurrences.
What Makes It Great?
The series excels at truly never answering the central mysteries of the series, offering both a supernatural and logical explanation for events and leaving it up to the audience to determine which is the real possible force. The series examines the origins of evil along the dividing line between science and religion. The series is the perfect successor to The X-Files and brilliantly walks the tightrope between extremely weird and engagingly accessible.
1
Why Women Kill
Why Women Kill
Release Date

November 30, 2018

Cast

Lana Parrilla, Nick Frost

Genres

Drama
The comedy-drama series Why Women Kill on Paramount+ is an anthology series with the first season detailing the lives of three women living throughout three different decades: a housewife in the '60s, a socialite in the '80s, and a lawyer in 2019, all three of the women dealing with infidelity and severe neglect within their marriages. The women are seemingly connected by living in the same Pasadena, California mansion. Season 2 of the series focuses on one timeline but multiple women in 1940s Los Angeles.
What Makes It Great?
The dark comedy tackles a series of topics relating to sexuality, emotional abuse, and open marriages while dismantling the traditional stereotypical perceptions of how a housewife should act and be treated. The series was canceled in 2022 after the network had renewed it for a third season. While it sadly won't continue, it is one of the great feminist shows on Paramount+ and one of the great hidden gems on the platform.