A Tennessee born and raised teen became a sensation when she was the premiere singer at the Grand Ole Opry. Today, this teen is known for her big heart and bigger hair as the Queen of Country: Dolly Parton. With the singing voice of an angel and songwriting skills that inspire current country and pop singers of today, Parton is one of the top performers by a long shot. When she isn't singing with her goddaughter, Miley Cyrus, or helping children across the U.S. gain access to books, Parton loves to act.
Parton's first appearance on the small screen was when she was 12, but her breakout TV moment was due to actor and producer Porter Wagoner, who hired her to be part of his show, The Porter Wagoner Show. In addition to having nearly 650 soundtrack credits to her name, Parton has appeared in numerous movies and TV shows. She is known for the film and accompanying song, 9 to 5, with co-stars Jane Fonda and Lily Tomlin. Parton she has also stared in TV series like Dolly Parton's Heartstrings and appeared in a few episodes of the Disney series, Hannah Montana.
Below are 10 of Dolly Parton's best TV shows and movies.
10
Hannah Montana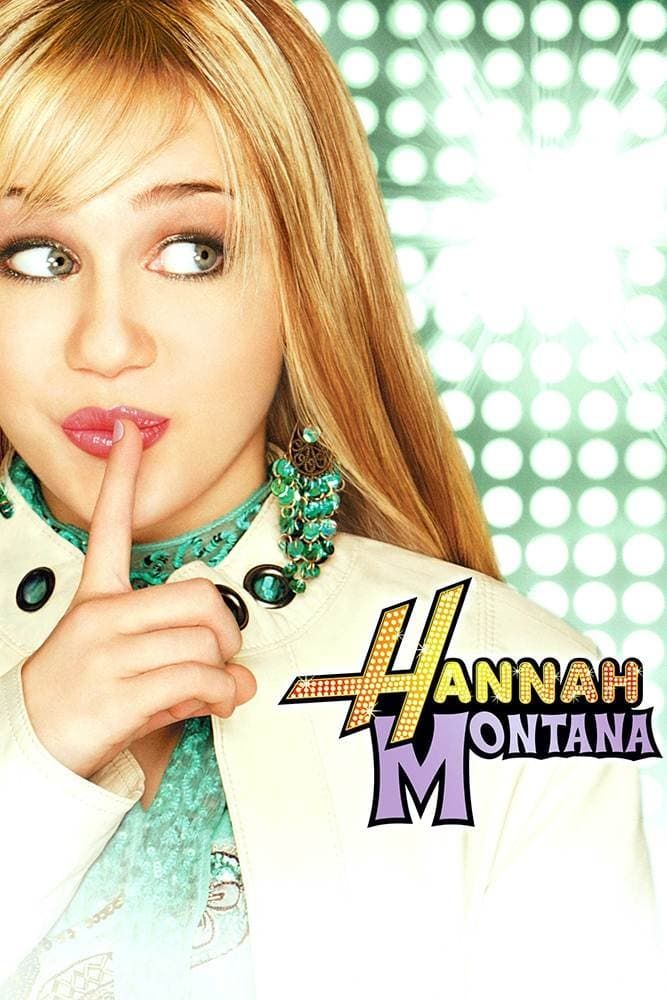 Hannah Montana
Release Date

March 24, 2006

Cast

Miley Cyrus, Emily Osment, jason earles, Billy Ray Cyrus, Moises Arias

Main Genre

children

Seasons

4
Multi-genre singer Miley Cyrus got her big break as the star of the Disney Channel show, Hannah Montana. Cyrus portrayed Miley Stewart, who was an average junior high school student by day, but by night was the biggest pop sensation in the world, Hannah Montana. To keep her lives separate, Miley wears a long blonde wig when performing. This Disney Channel series follows as Miley juggles both her musical career and the everyday struggles of being an American teenager.
What Makes It Great
Not only was Cyrus acting along with her real-life father, Billy Ray Cyrus, her real-life godmother, Parton, portrayed her aunt on the series. Aunt Dolly is a longtime family friend who was adopted by the Stewart family before Miley was born. These guest appearances are special as Parton is one of Miley's mentors as an artist. Additionally, Parton is an extra dose of comedy and joy on the show.
Streamon Disney+
9
Dolly Parton's Christmas on the Square
Christmas on the Square
Release Date

November 22, 2020

Director

Debbie Allen

Cast

Dolly Parton, Christine Baranski, Treat Williams, Jenifer Lewis, Josh Segarra, Jeanine Mason

Main Genre

Musical

Genres

Musical, family
In addition to releasing a brownie mix with food brand Duncan Hines, Parton is releasing a holiday cookie kit with the brand this year, according to Food Network. These cookies will be a perfect pairing with some cocoa and loved ones when viewing her Netflix special, Dolly Parton's Christmas on the Square. Parton's film mimics It's a Wonderful Life in its plot, where a businesswoman named Regina is intent on selling her hometown without any regard for its citizens. But when she is visited by an angel, Regina changes her tune.
What Makes it Great
The film stands out among Parton's other Christmas specials as it is an homage to a classic holiday movie. Parton's previous Christmas specials are original stories with her at the center of the film. Additionally, her other Christmas specials are made for TV. Dolly Parton's Christmas on the Square is the first time Parton has worked with Netflix. What's more, this special for Netflix stands out among Parton's Christmas projects because the cast is primarily made up of acting, dancing, and singing legends like Jennifer Lewis and Christine Baranski.
Stream on Netflix
8
Dolly Parton's Heartstrings

In the eight-episode series, Dolly Parton's Heartstring, Parton's songs serve as the inspiration for each episode. She performs her greatest hits while also discussing their inspiration. Additionally, a story is told that aligns with each song. The songs included are: "These Old Bones", "If I Had Wings", and "Jolene." Parton also served as a producer of the series.
What Makes It Great
As one of country music's greatest songwriters, the series gives fans of all ages a peek behind the curtain. Parton is also one of the most famous women in country music, so the series is also an homage to her life and those who inspire her. Yet the series stands out for another reason entirely: music is meant to tell a story in under three minutes, but Parton uses eight of her biggest songs to tell an elaborate story in under an hour. This series proves something fans knew all along: Parton is the Dolly of all trades.
Stream on Netflix
Related: Dolly Parton's Imagination Library Celebrates 200 Million Books Gifted to Children
7
Joyful Noise
Joyful Noise
Release Date

January 13, 2012

Director

Todd Graff

Cast

Queen Latifah, Dolly Parton, Keke Palmer, Kris Kristofferson, Jeremy Jordan, Courtney B. Vance

Rating

PG-13

Main Genre

Comedy

Genres

Comedy
In a small Georgia town in Joyful Noise, a beloved church choir director has passed away. His wife, G.G. (Parton), might be the beneficiary of the church, but she is not chosen to take his place. Vi (Queen Latifah) is chosen instead, which leads to some conflict. The Joyful Noise competition between church choirs proves to be more difficult without G.G.'s husband as Vi tries to meet the expectations of the pastor.
What Makes It Great
This film stands out for two reasons: the gospel music and the cast. Grammy Award-winner Mervyn Warren composed the gospel music in the film, and it's absolutely stellar. Parton singing gospel is spot on, and she is joined by Oscar-nominee Queen Latifah and singer-actress Keke Palmer, who was just a teen at the time and who steals the show. There's not too many people who can hold a candle to each of these women, but they magically come together and share the spotlight.
Rent on AppleTV
6
Call Me Kat
Call Me Kat
Release Date

January 3, 2021

Cast

Mayim Bialik, Swoosie Kurtz, Kyla Pratt, Leslie Jordan, Cheyenne Jackson

Main Genre

Comedy

Genres

Comedy
In Call Me Kat, a math professor named Kat suddenly loses her father and, with her inheritance, opens a cat café. She works with a woman named Randi and a baker named Phil. Across the alley is a piano bar called the High C, where Kat's best friend Max is employed by his other best friend, Carter. The comedy series is based on a British comedy show called Miranda, which follows a young woman who is nearing 40 and unmarried, something her overbearing mother reminds her of every time they see each other.
What Makes It Great
Call Me Kat not only assembled a great cast, but its references were both hilarious and heartfelt. Phil, portrayed by gay icon Leslie Jordan, was openly gay and married a man who was also a drag performer. Yet when Jordan tragically passed away, the cast ended Phil's story on a happy note to honor the joy Jordan brought to set.
At the end of the episode, titled "Call Me Philliam," Parton was brought in to close out the story. She gave a heartfelt send-off to Jordan and sang their song, "Where the Soul Never Dies" as well as "I Will Always Love You" a cappella.
Stream on Max
5
Steel Magnolias
Steel Magnolias
Release Date

November 15, 1989

Director

Herbert Ross

Cast

Sally Field, Dolly Parton, Shirley MacLaine, Daryl Hannah, Olympia Dukakis, Julia Roberts

Rating

PG

Main Genre

Drama

Genres

Drama, Comedy, Documentary, Romance
Steel Magnolias is set in a small Louisiana town, where a group of women bands together to help their grieving friend. M'Lynn's daughter Shelby has just gotten married and had a baby, but tragedy struck after a kidney transplant. Shelby passes away, and her mother is beside herself. M'Lynn's friends surround her with love as she buries her daughter.
What Makes It Great
Parton is known for her big voice, but she has also managed to have the biggest hair for her entire career. Her portraying a hairdresser in Steel Magnolias is therefore spot-on. This film also stands out as it helped raise awareness of the issues surrounding organ donations. Just as films have the power to raise awareness, celebrities will also raise awareness of issues. Parton is known for her philanthropic heart, but she's actually been giving back to the public since 1989. According to Yard Barker, Parton's Dollywood Foundation was the first of many charities she established to help children around the world.
Stream on Netflix
Related: 10 Best Dolly Parton Cameos, Ranked
4
Grace and Frankie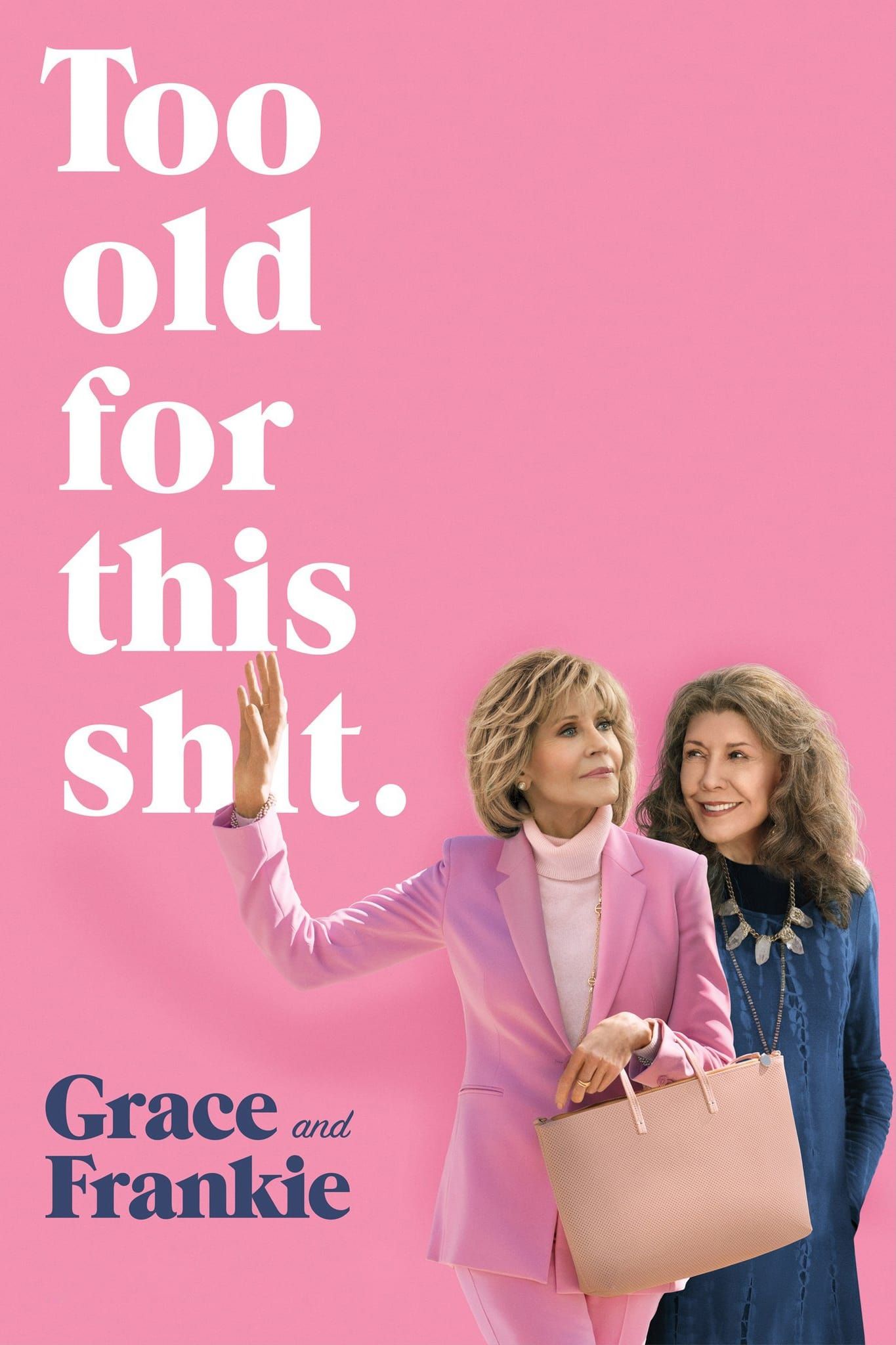 Grace and Frankie
Release Date

May 8, 2015

Cast

Jane Fonda, Lily Tomlin, Martin Sheen, Sam Waterston, Brooklyn Decker, Ethan Embry, June Diane Raphael

Main Genre

Comedy

Genres

Comedy
Long-time partners in law, Robert and Sol, told their wives they were divorcing them to be with each other in Grace and Frankie. Their wives, Grace and Frankie, were always bitter rivals as Grace was an empowered businesswoman and Frankie was an empowered artist. Eventually, the women move into the beach house their ex-husbands bought. The comedy-drama series deals with love, family, and aging with a star-studded cast.
What Makes It Great
Grace and Frankie are the perfect comedic pair. In real life, Jane Fonda, who portrays Grace, and Lily Tomlin, who portrays Frankie, are good friends. They originally worked together on the hit film 9 to 5 with Parton. While they might portray one of the most dynamic duos on Grace and Frankie, their fictional counterparts often get in massive arguments. One such argument lands them in Heaven's lobby, where they meet Agnes, an angel, who gives them a choice to stay or return. Agnes is portrayed by Parton, making this cameo a reunion of the dynamic trio from 9 to 5.
Stream on Netflix
3
Dolly (1976)

During the 70s, in the midst of her country music take over, Parton was approached to do a variety series. The series, which was titled Dolly, also marked Parton's transition from country to pop. Parton sang with a variety of musical guests on the show. From pop singers to funk bands, Parton showed her range as a vocalist. Although fans were able to witness this range, Parton felt the strain on her voice and the series ended after a year.
What Makes It Great
Despite the reason for the series ending, Dolly is special for several reasons. First, the music variety is unprecedented. Parton sang with pop icon Emmylou Harris, funk band KC and the Sunshine Band, and fellow childhood TV legend Captain Kangaroo. Another reason the show was special was that it was Dolly's return to TV as the star of her own show. What's more, the show also marked the first time Parton worked with fellow country music legend, Kenny Rogers.
Not available for streaming
2
9 to 5
Nine to Five
Release Date

December 18, 1980

Director

Colin Higgins

Cast

Jane Fonda, Lily Tomlin, Dolly Parton, Dabney Coleman, Sterling Hayden, Elizabeth Wilson

Rating

PG

Main Genre

Comedy

Genres

Comedy
In 9 to 5, Franklin Hart Jr. is the VP of a company called Consolidated and is a textbook misogynist. Judy (Jane Fonda) is a new secretary at Consolidated and is quite reserved. Her mentor, Violet (Lily Tomlin), is a no-nonsense employee who was looked over for a promotion. Doralee (Parton) is Franklin's secretary and target of a rumored affair. The three women band together and attempt to get rid of Franklin. Yet each attempt to restore justice is foiled when Franklin turns up at work the next day.
What Makes It Great
The film is special for so many reasons. First and foremost, 9 to 5 marks the first time Tomlin, Fonda, and Parton team up in a glorious comedy film centering three women. The film also cemented Parton as a bona fide movie star as it was her first movie ever. Indeed, 9 to 5 became an instant cult classic for its comedy. Whether intentional or not, Franklin also serves as a metaphor for misogyny; it can be dealt with, but there's always someone else lurking in the shadows.
Stream on Max
1
The Porter Wagoner Show

Country legend Porter Wagoner was the star of a variety show named after himself, The Porter Wagoner Show. He performed original songs with country singer Norma Jean, who stepped down after six years. Enter Parton, who replaced Jean, and was on the show for eight years. The variety music show is a marvel in that it ran for 20 years and featured some incredible country stars.
What Makes It Great
This show is special mainly because it launched Parton's career. She outshone Wagoner instantly due to her combined powers as a musician, singer, and songwriter. With Parton's star rising so quickly, she was eager to begin her career. Yet Wagoner wasn't ready to let her go, so they parted on difficult terms. Through the pain of leaving her mentor behind to fulfill her dream, Parton wrote one of her most well-known ballads. According to Good Housekeeping, "I Will Always Love You" has charted at number 1 twice, first in 1974 and again in 1982.
Not available for streaming