Growing up with cinema, everyone goes through a long period of discovery where every emotional twist and climax leaves a powerful mark in our hearts. In this time, we collect a set of memories that are cherished with warm hearts — the rosy tint of our earliest experiences with beautiful romance films, the intense awe of iconic action flicks, or the entertaining shock of experiencing our first plot twists.
But movies can also be a mind-bending experience that leaves you questioning your very sense of reality. Whether by exploring powerful philosophical concepts or by inundating our minds with compelling emotions, some movies push the boundaries of the cinematic medium to take us out of our mental certainties, our very sense of being. The best of these movies can conjure up that all-consuming sense of absorption even when experienced in later years. Let's look at some of the most mind-bending movies ever, which are unparalleled in their ability to mess with our heads.
Updated on November 9th, 2023 by Scoot Allan: This article has been updated with additional content, information, and site features to keep the discussion fresh and relevant.
20
Shutter Island (2010)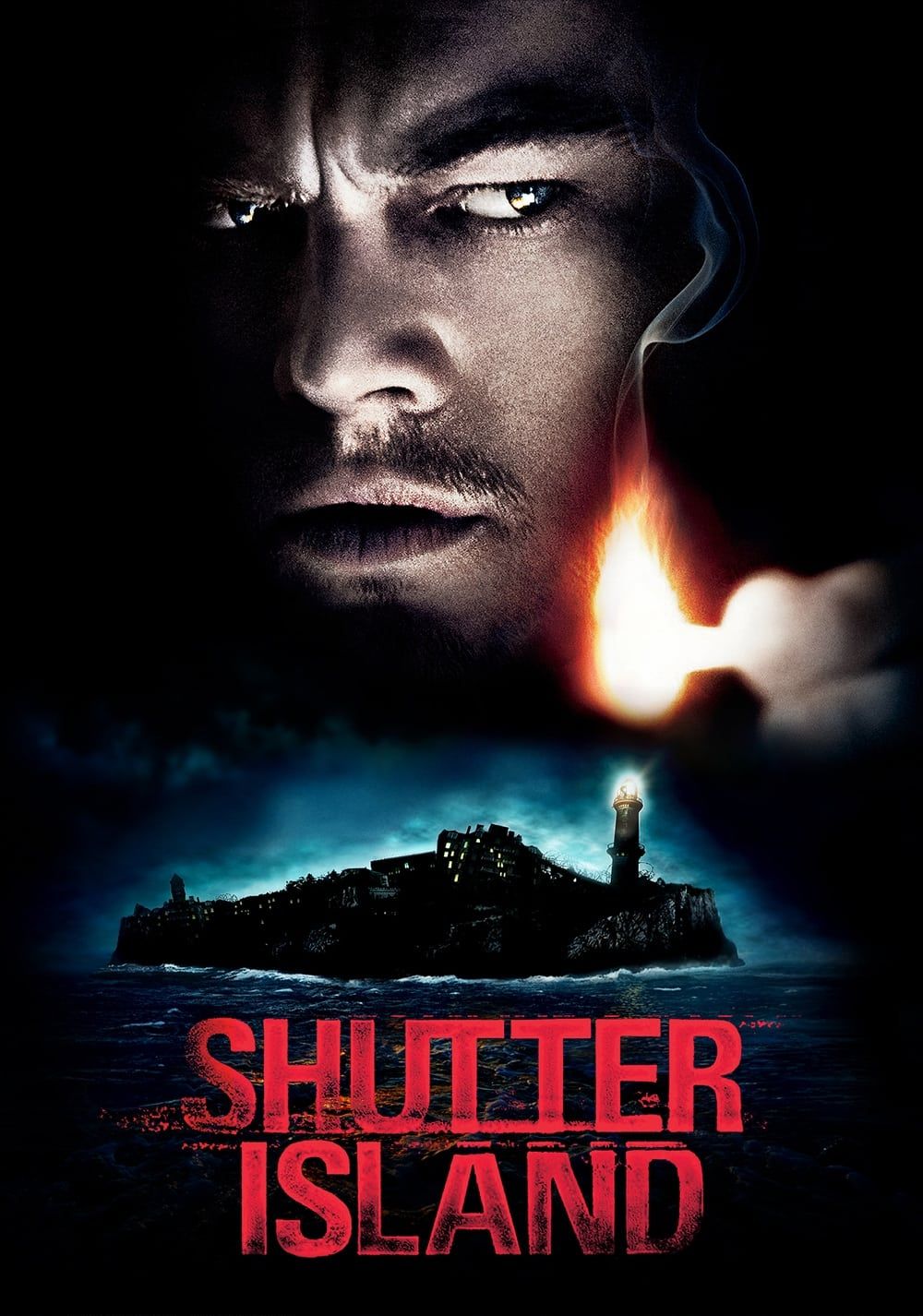 Shutter Island
Release Date

February 14, 2010

Director

Martin Scorsese

Cast

Leonardo DiCaprio, Mark Ruffalo, Ben Kingsley, Max Von Sydow, Michelle Williams, Emily Mortimer

Rating

R

Genres

Drama, Documentary, Mystery, Thriller
The psychological thriller Shutter Island has one of the most stunning twists in cinema that will have you questioning reality itself. A must-watch for any film enthusiast, the movie was directed by Martin Scorsese and adapted from an eponymous novel by Dennis Lehane. Leonardo DiCaprio and Mark Ruffalo star as two U.S. Marshals who travel to an isolated psychological institution to investigate the disappearance of one of its patients.
What Makes It A Mind-Bender?
The movie creates dreadful paranoia throughout, as every patient that the duo interrogates appears to be hiding something. This distrustful atmosphere steadily deepens throughout the movie until the ending which leaves you reeling in shock.
19
Predestination (2014)
Predestination
Release Date

August 28, 2014

Director

Michael Spierig, Peter Spierig

Cast

Sarah Snook, Ethan Hawke, Noah Taylor, Elise Jansen, Freya Stafford, Christopher Kirby

Rating

R

Runtime

97

Genres

Sci-Fi, Thriller
Predestination is a sci-fi thriller with a wickedly convoluted story that will leave you feeling all sorts of ways. It has a uniquely imaginative take on time travel that is sure to leave an indelible impact. The movie follows the exploits of a temporal agent on a years-long hunt for an infamous killer known as the Fizzle Bomber, who killed thousands of people in a past bombing incident.
What Makes It A Mind-Bender?
Other mind-benders out there baffle audiences with convoluted plots. Compared to them, Predestination is relatively easy to follow. However, the result is so unbelievable that viewers will be forced to analyze this movie over and over again.
18
Donnie Darko (2001)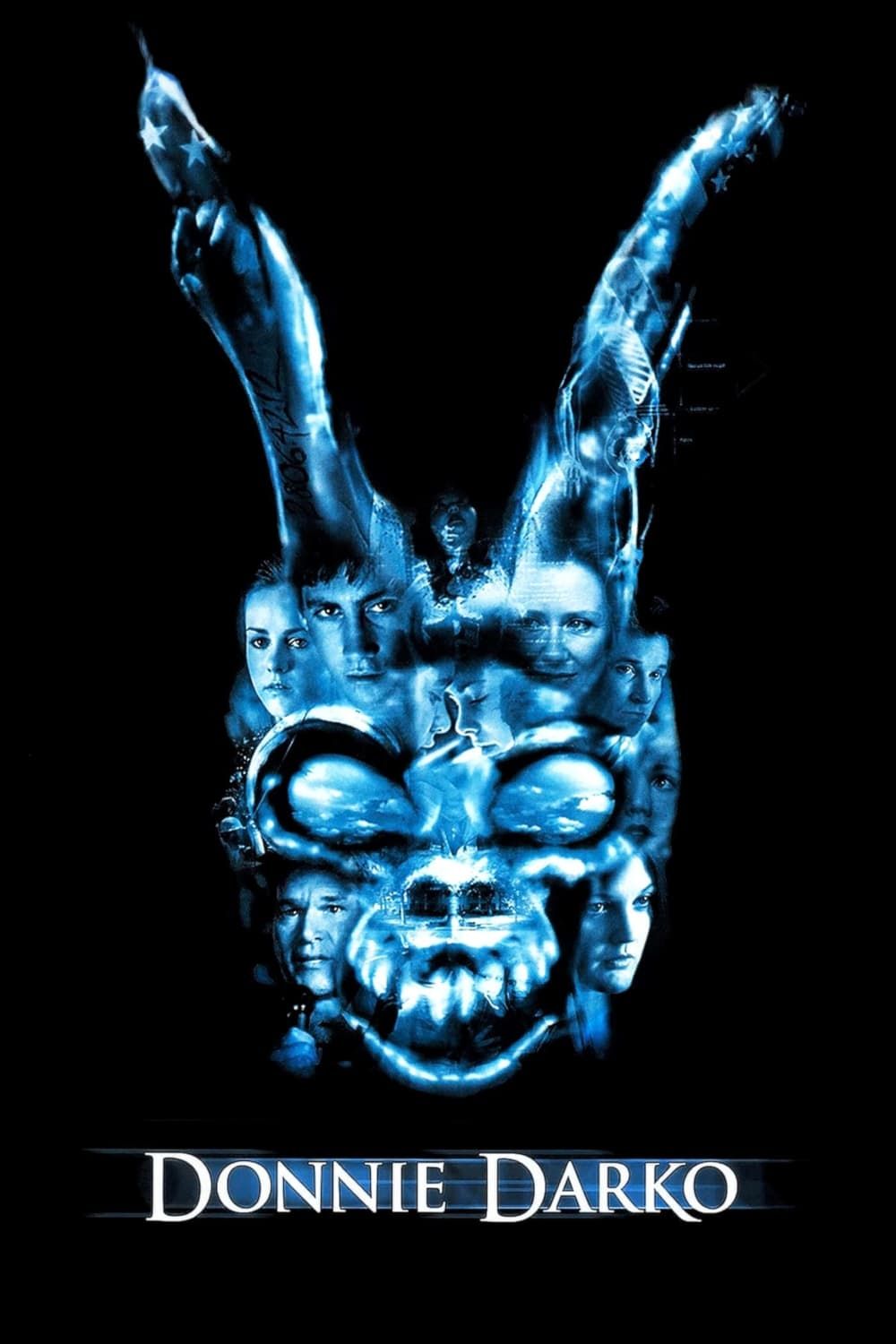 Donnie Darko
Release Date

October 26, 2001

Director

Richard Kelly

Cast

Jake Gyllenhaal, Holmes Osborne, Maggie Gyllenhaal, Daveigh Chase, Mary McDonnell, James Duval

Rating

R

Runtime

113

Genres

Drama, Documentary, Fantasy, Mystery, Sci-Fi
Jake Gyllenhaal appears as the titular character in this movie featuring time travel, alternate timelines, and sinister humanoid bunnies. The movie opens with Gyllenhaal's character waking up on a golf course due to a sleepwalking spell. Upon returning home, he finds that he has escaped certain death as a jet engine from an unknown aircraft crashed into his bedroom. Following this incident, he begins to be haunted by visions of a creepy bunny who tells him that the world is about to end in 28 days.
What Makes It A Mind-Bender?
Writer and director Richard Kelly created an enduring cult classic with his directorial debut, Donnie Darko. The film's unique take on time travel is simply inimitable, bringing a teenage perspective and dipping it into the dark uncertainties of a troubled mind.
17
Mulholland Drive (2001)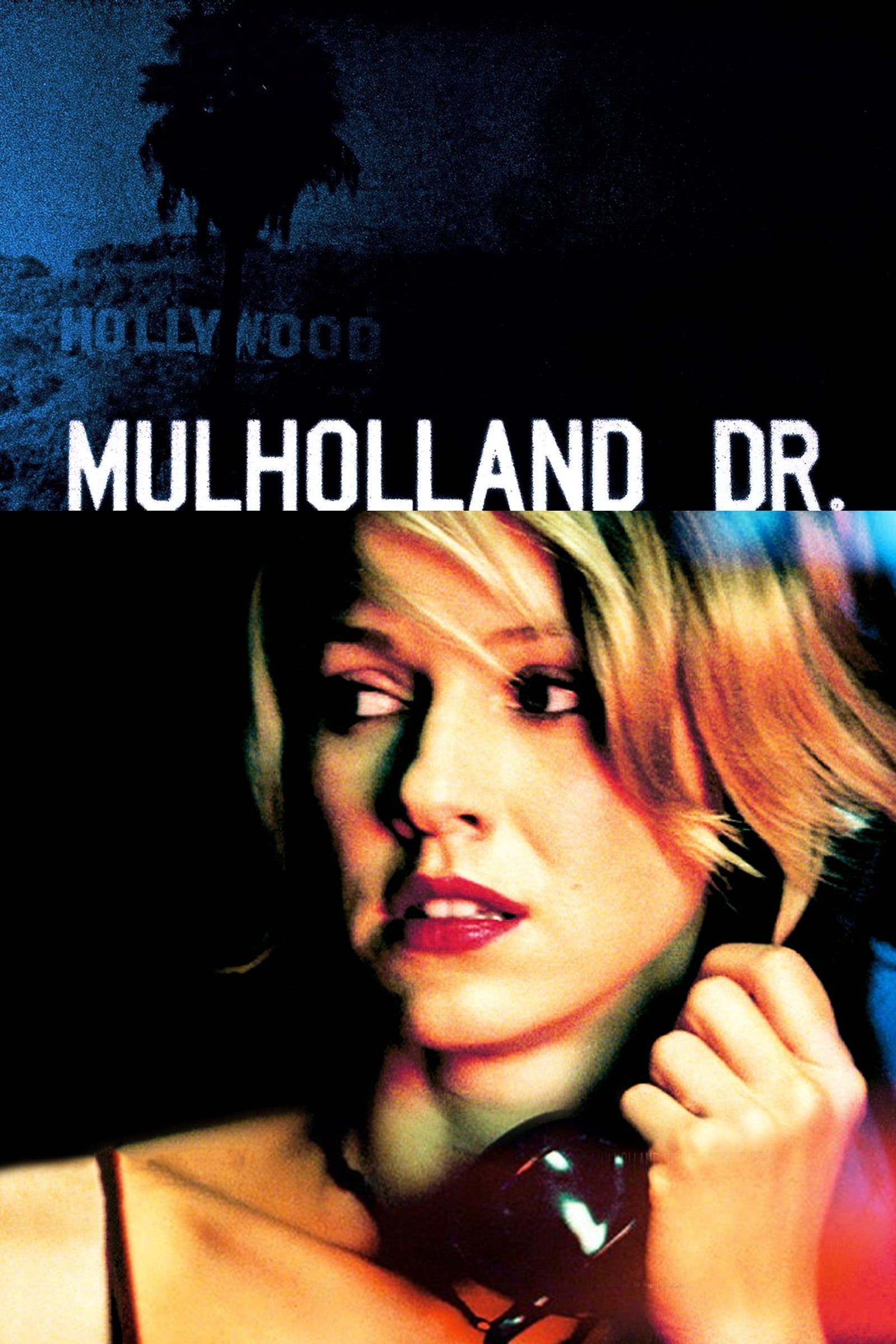 Mulholland Drive
Release Date

June 6, 2001

Director

David Lynch

Cast

Naomi Watts, Laura Harring, Ann Miller, Dan Hedaya, Justin Theroux, Brent Briscoe

Rating

R

Runtime

147

Genres

Crime, Documentary, Drama, Mystery, Thriller
Mulholland Drive's chilling tone and many unexplained distortions in continuity create a bizarre impact on the viewer. The surficial plot of the movie deals with two women, one a complete amnesiac and the other an aspiring actress, visiting different locations in Los Angeles in an attempt to uncover the former's identity.
What Makes It A Mind-Bender?
Perhaps the most well-known movie by famed surrealist David Lynch, Mulholland Drive is less of a straightforward movie than an extended dream sequence. Viewers will feel that the central character of the movie is a powerful mystery that abides in every scene. In typical Lynch fashion, the movie ends without resolving any questions, but it remains an experience to behold.
16
Se7en (1995)
Se7en
Release Date

September 22, 1995

Director

David Fincher

Cast

Brad Pitt, Morgan Freeman, Gwyneth Paltrow, R. Lee Ermey, Daniel Zacapa, andrew kevin walker

Rating

R

Runtime

127

Genres

Crime, Mystery, Thriller
Related: 10 Terrifying Sci-Fi Horror Movies of the 1990s
Se7en was one of many thrillers released during the '90s that went on to garner iconic status. The movie follows two police detectives, played by Brad Pitt and Morgan Freeman, as they investigate a series of grisly serial murders seemingly based on the seven deadly sins.
What Makes It A Mind-Bender?
The movie perfectly captures the desolate tone that was so common in '90s thrillers, reiterating a dismal worldview through the gruesome crime scenes and the personal philosophies of its characters. It is quite an emotional ride, but the heartbreaking ending, punctuated by Pitt's excellent performance, is hard to get over and certainly messes with your head.
15
Interstellar (2014)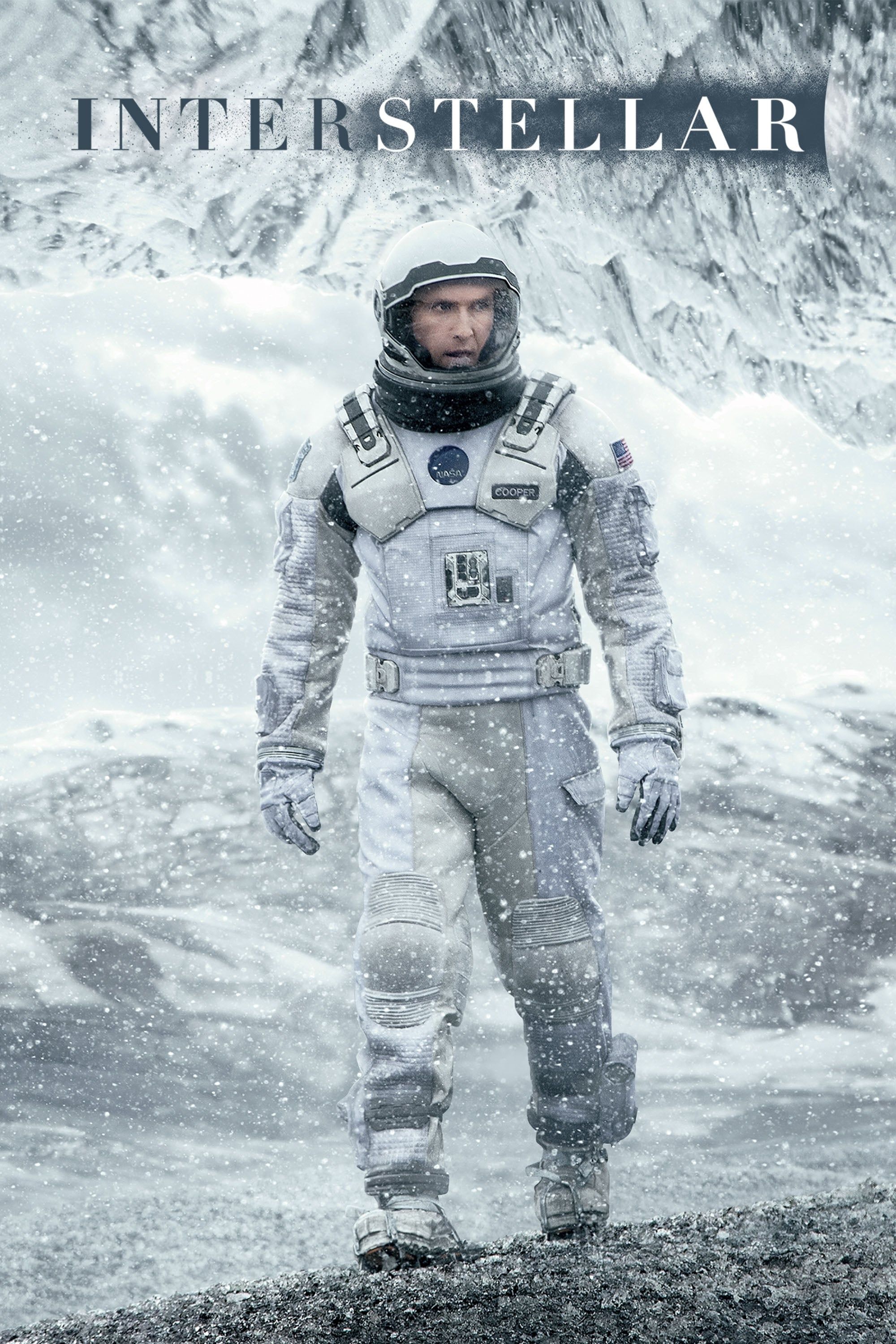 Interstellar
Release Date

November 5, 2014

Director

Christopher Nolan

Cast

Matthew McConaughey, Anne Hathaway, Jessica Chastain, Michael Caine, Bill Irwin, Casey Affleck

Rating

PG-13

Runtime

2h 49m

Genres

Sci-Fi, Adventure, Documentary
Christopher Nolan's Interstellar takes place in the near future, on an Earth succumbing to rot and decay. Matthew McConaughey stars as a brilliant pilot recruited by NASA to lead a mission across the galaxy to find a new home for humanity. His team and the rest of humanity on Earth each have to find the will to survive and uncover a larger mystery of who is guiding them from behind the scenes.
What Makes It A Mind-Bender?
The sci-fi epic Interstellar was praised by experts for being scientifically accurate and utilizing real scientific concepts to grapple with the question of what's out there. Christopher Nolan's inimitable style, though, meant that these concepts wouldn't simply be name-dropped for the sake of signaling authenticity. He wove imagination and scientific speculation into an awe-inducing story and brought it to life using large-scale practical effects. Interstellar succeeded in becoming an indelible cinematic experience, and audiences to this day have a hard time explaining its story properly.
14
Fight Club (1999)
Fight Club
Release Date

October 15, 1999

Director

David Fincher

Cast

Edward Norton, Brad Pitt, Helena Bonham Carter, Meat Loaf, Zach Grenier, Richmond Arquette

Rating

R

Runtime

139

Genres

Drama, Documentary
Brad Pitt and Edward Norton appeared in iconic roles in this movie about a mysterious, outspoken man who starts an underground fight club as a protest against consumerism and societal decay. With its dark and stylized tone, Fight Club takes you on a weird journey that takes place as much in the protagonist's mind as outside it.
What Makes It A Mind-Bender?
Based on the book by provocative writer Chuck Palahniuk, Fight Club features one of the most memorable plot twists in a movie from the '90s. However, the entire movie is a suspenseful ride that keeps you guessing.
13
Memento (2000)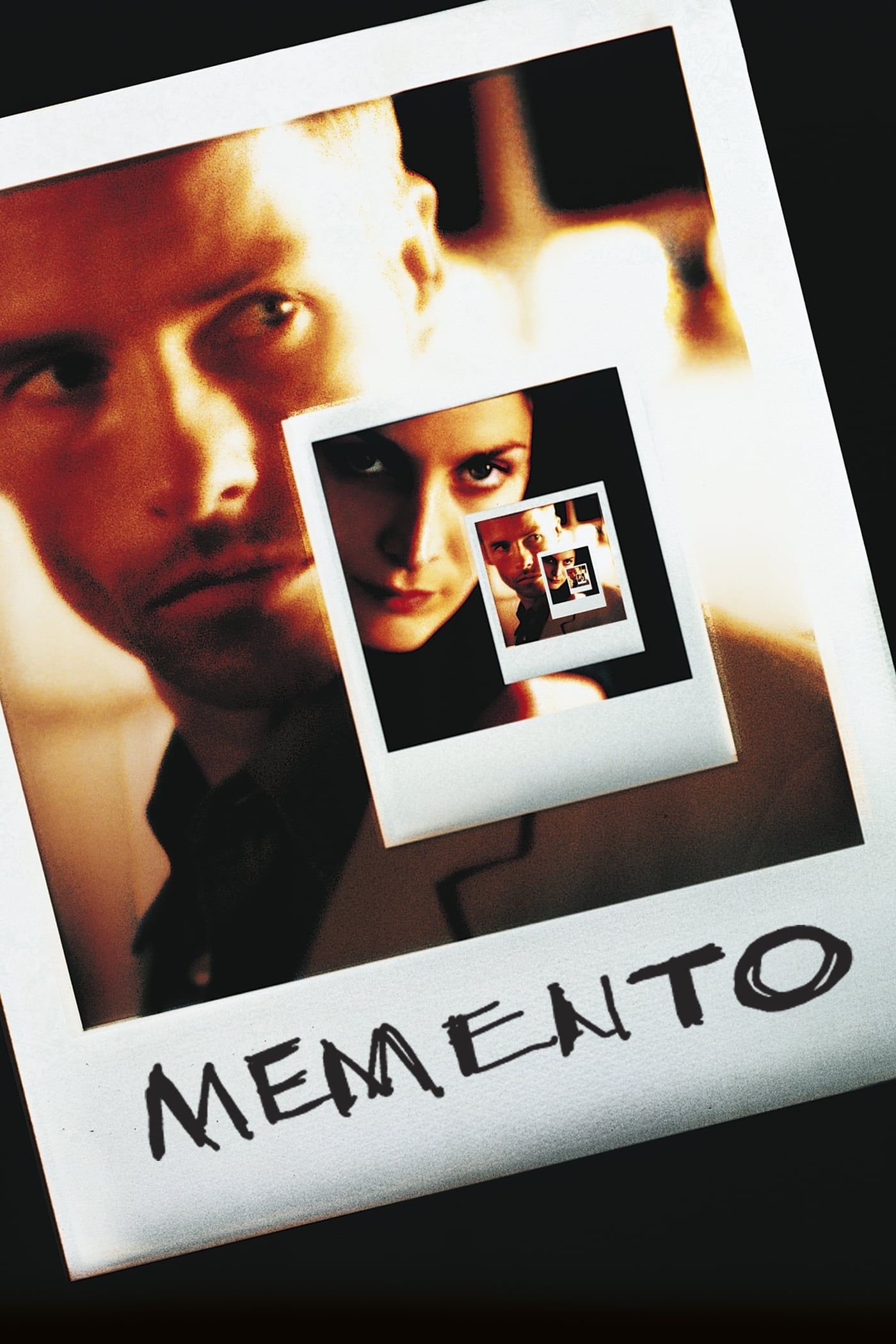 Memento
Release Date

May 25, 2001

Director

Christopher Nolan

Cast

Guy Pearce, Carrie-Anne Moss, Joe Pantoliano, Mark Boone Junior, Russ Fega, Jorja Fox, Stephen Tobolowsky

Rating

R

Runtime

1hr 53min

Genres

Thriller, Drama, Mystery
Guy Pearce appeared in Memento as a man on a mission, a person suffering from retrograde amnesia trying to avenge his wife's murder without the aid of his memory. The film gradually reveals the truth about Pierce's character and the various methods he relies on to hunt down his wife's killers.
What Makes It A Mind-Bender?
Mementowas Christopher Nolan's sophomore film and his big breakthrough. He undertook a novel experiment with Memento where the movie moves in reverse chronological order, which has confused more than a few viewers over the years. It almost begs for repeat viewings to capture all the moving parts of the film.
12
Inception (2010)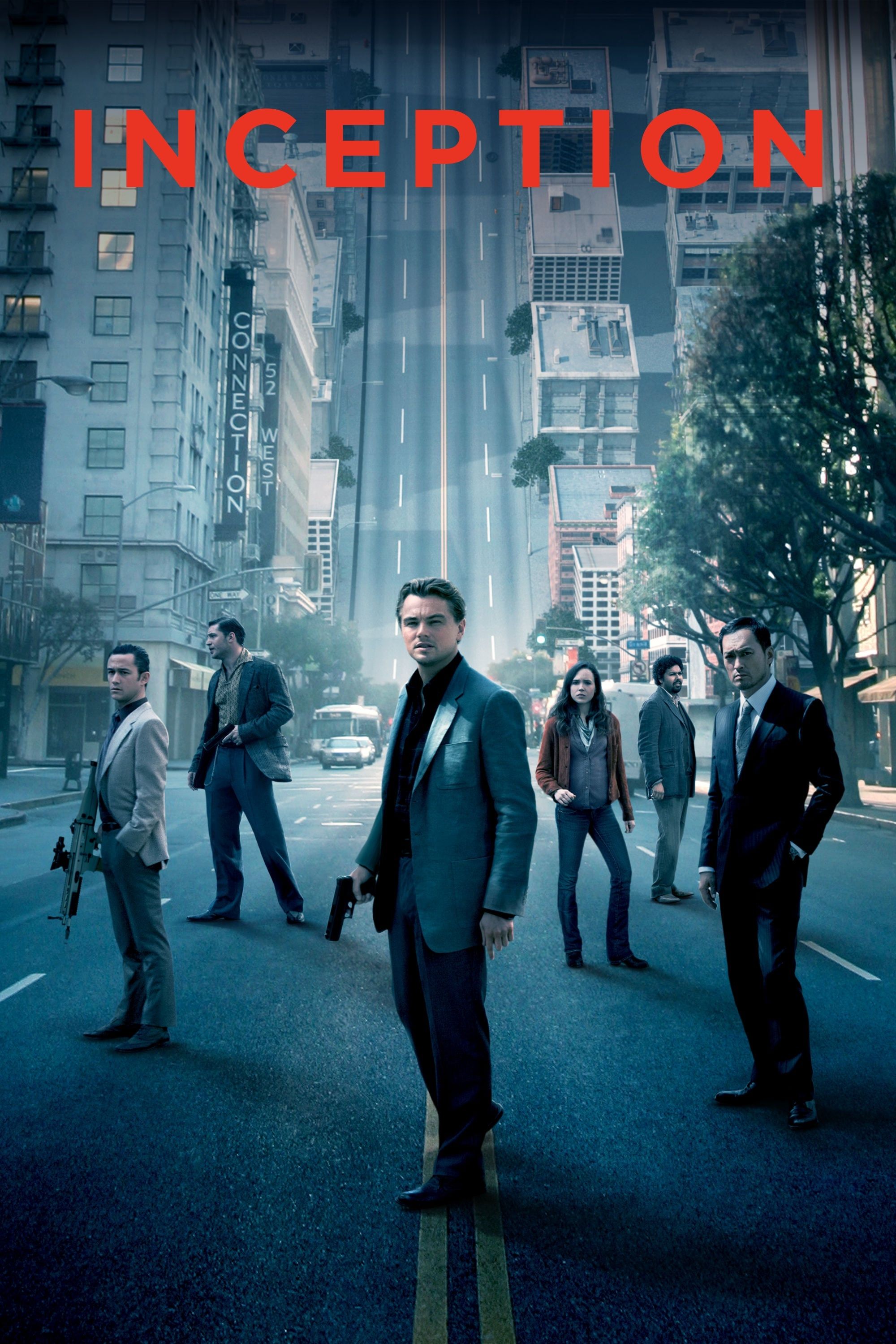 Inception
Release Date

July 15, 2010

Director

Christopher Nolan

Cast

Leonardo DiCaprio, Ken Watanabe, Joseph Gordon-Levitt, Marion Cotillard, Elliot Page, Tom Hardy

Rating

PG-13

Runtime

148

Genres

Action, Adventure, Mystery, Sci-Fi, Thriller
Inception's story involves corporate espionage, intrusion into the dreams of others, and the threat of a forbidden dreamland where people can get trapped forever. Following all of this action and drama, Inception ends with one of the most tantalizing cliffhangers in cinema history.
What Makes It A Mind-Bender?
Director Christopher Nolan, it seems, specializes in mind-bending plots with his themes about the nature of time and reality. Inception is another one of his classics that is a must-watch for any film enthusiast. It is easier to follow than Interstellar, but it sacrifices none of the spectacle and has a sweeping story to tell.
11
Primer (2004)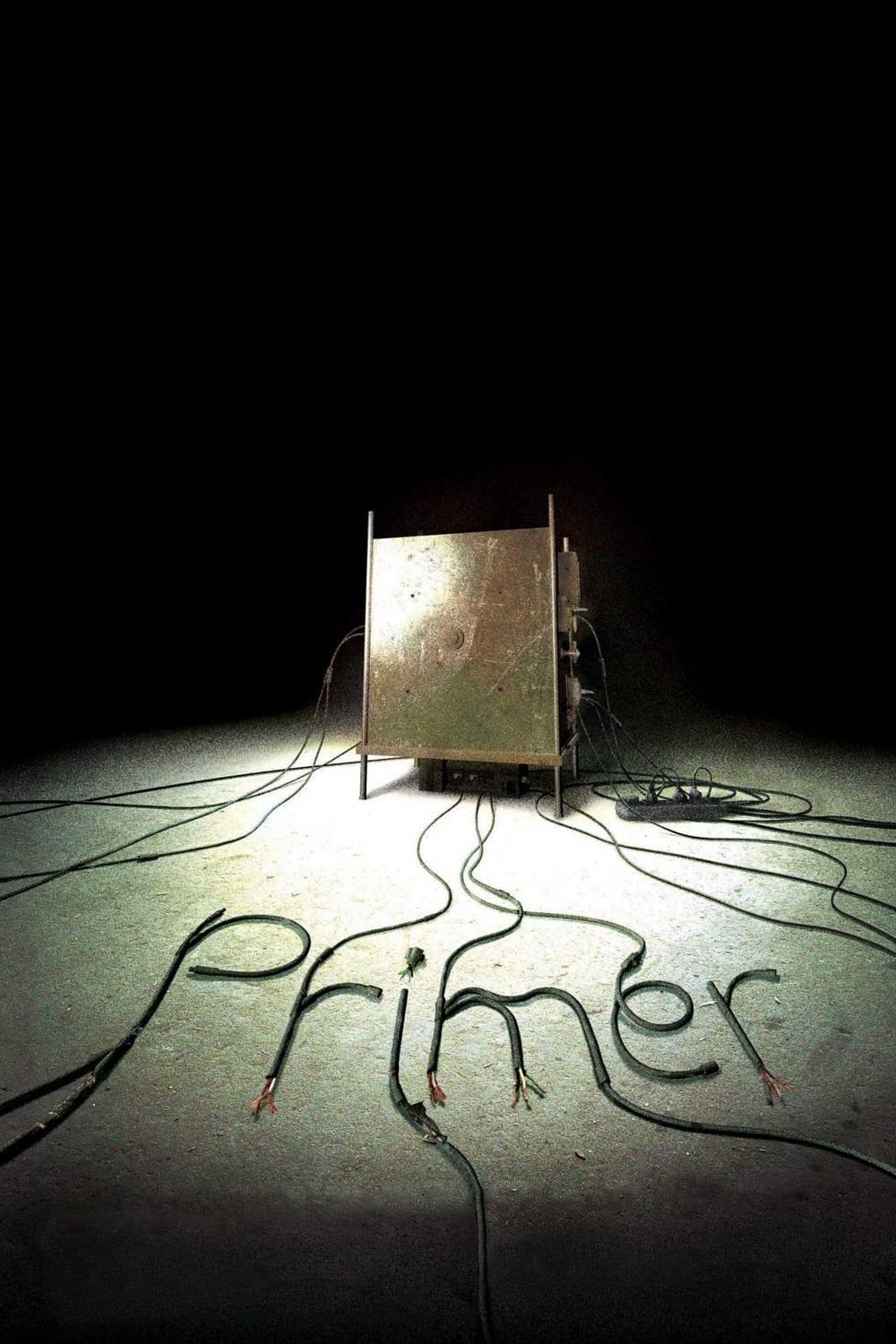 primer
Release Date

October 8, 2004

Director

Shane Carruth

Cast

Shane Carruth, David Sullivan, Casey Gooden, Anand Upadhyaya, Carrie Crawford, Jay Butler

Rating

PG-13

Runtime

78

Genres

Drama, Documentary, Sci-Fi, Thriller
Related: 10 Obscure Sci-Fi Movies That Should Be Remade
Primer follows two engineers who accidentally build a time-traveling box. Far from the pressures of commercial appeal, filmmaker Shane Carruth relied on his degree in mathematics to whip up a dense plot that affects the cold, chaotic implications of its complex technicalities.
What Makes It A Mind-Bender?
Made on a shoestring budget of $7,000, the 2004 indie film Primer has garnered a revered cult following over time. For all its mind-boggling twists, Primer never rises in dramatic quality but explores unheard-of possibilities in sci-fi fiction while maintaining an oddly grounded look and feel. The unparalleled brilliance of its writing makes Primer one of the most unique sci-fi movies ever.
10
The Machinist (2004)
The Machinist
Release Date

February 9, 2004

Director

Brad Anderson

Cast

Christian Bale, Jennifer Jason Leigh, Aitana Sánchez-Gijón, John Sharian, Michael Ironside, Larry Gilliard Jr.

Rating

R

Runtime

90

Genres

Drama, Documentary, Thriller
The Machinist follows a dissatisfied factory worker who hasn't been able to sleep for the past year. Over time, extreme sleep deprivation causes him to experience paranoia, and he becomes fixated on a mysterious person known simply as Ivan.
What Makes It A Mind-Bender?
The Machinist is a visceral portrayal of paranoia that digs into your brain, and the ultimate reveal is well worth the wait. Christian Bale went on an extreme weight-loss regime for The Machinist, earning renown for his dedication to the craft.
9
Eraserhead (1977)
Eraserhead
Release Date

February 3, 1978

Director

David Lynch

Cast

Jack Nance, Judith Roberts

Rating

Not Rated

Runtime

1hr 29min

Genres

Fantasy, Horror
Eraserhead is a highly experimental movie constructed entirely in an alternate, imaginative realm. It chronicles a man's efforts to take care of his deformed child, but the movie concerns itself the least with this story. Using a variety of surrealistic imagery and an evocative sound design, it delves into a variety of themes including sexuality and parenthood.
What Makes It A Mind-Bender?
Eraserhead is the feature film debut of David Lynch, made during his time studying at the American Film Institute. It is also remembered as one of his seminal works and continues to captivate viewers' imaginations to this day.
8
Triangle (2009)
Triangle
Release Date

October 16, 2009

Director

Christopher Smith

Cast

Melissa George, Joshua McIvor, Jack Taylor, Michael Dorman, Henry Nixon, Rachael Carpani

Rating

R

Runtime

99

Genres

Mystery, Horror, Thriller
Triangle follows a group of friends who go on a boat trip only to become trapped in an eerie anomaly. They meet alternate versions of themselves who are hellbent on taking their lives inside the anomaly, leading to a confusing and bloody hit.
What Makes It A Mind-Bender?
A Groundhog Day-styled film that baffles and terrifies, Triangle is renowned for its mind-bending take on the time loop formula. As multiple iterations of the same characters mix and match in a violent dance, the viewer is left in a state of confusion as there seems to be no happy ending for anyone.
7
12 Monkeys (1995)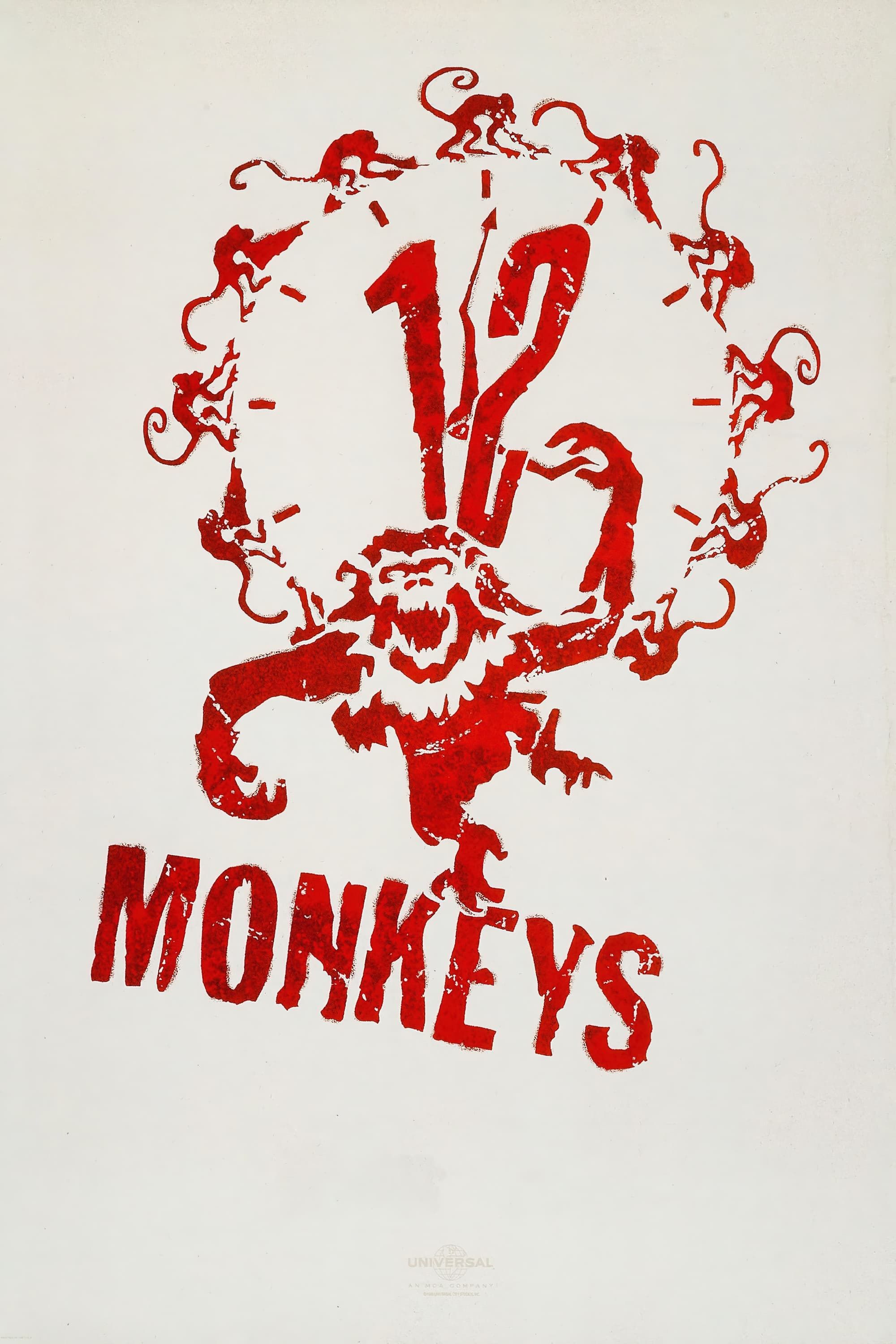 12 Monkeys
Release Date

December 29, 1995

Director

Terry Gilliam

Cast

Joseph Melito, Bruce Willis, Jon Seda, Michael Chance, Vernon Campbell, H. Michael Walls

Rating

R

Runtime

129

Genres

Mystery, Sci-Fi, Thriller
12 Monkeys is an iconic sci-fi movie from 1995 starring Bruce Willis, Brad Pitt, and Madeleine Stowe. In the year 2035, humanity has been forced to move underground to escape a deadly virus released by a group of climate activists. Willis acts as a prisoner who is offered to travel back in time and stop the release of this virus in exchange for a reduced sentence. Traveling to the past, his fantastic story about time travel gets him locked up in a mental institute as he tries to save his future.
What Makes It A Mind-Bender?
The time travel process leaves Willis in an unstable mental state, which helps keep viewers on the edge of their seats. The overall mystery driven by Willis' flashbacks and frequent trips through time captivated the audience and even led to a successful TV adaptation that ran for four seasons.
6
Oldboy (2003)
Oldboy (2003)
Release Date

November 21, 2003

Director

Park Chan-wook

Cast

Choi Min-sik, Yoo Ji-tae, Kang Hye-jeong, Kim Byeong-Ok

Rating

R

Runtime

2hr

Genres

Action, Drama, Mystery
Related: The 15 Best Sci-Fi Movies on Prime Video to Watch Right Now
Oldboy has a strange plot where a businessman is arrested by an unknown group and imprisoned for 15 years before being let out without explanation. Once out, he sets out on a mission to find his daughter again and get revenge on those who imprisoned him. The journey sets him on a cursed path that leaves him in a state worse than death by the end.
What Makes It A Mind-Bender?
Oldboy is generally considered to be an important title in South Korea's action genre, having introduced several new cinematic techniques that were greatly enjoyed by audiences. But those who have watched the movie, or its American remake, know that the action is just one part of the movie's brilliance.
5
The Matrix (1999)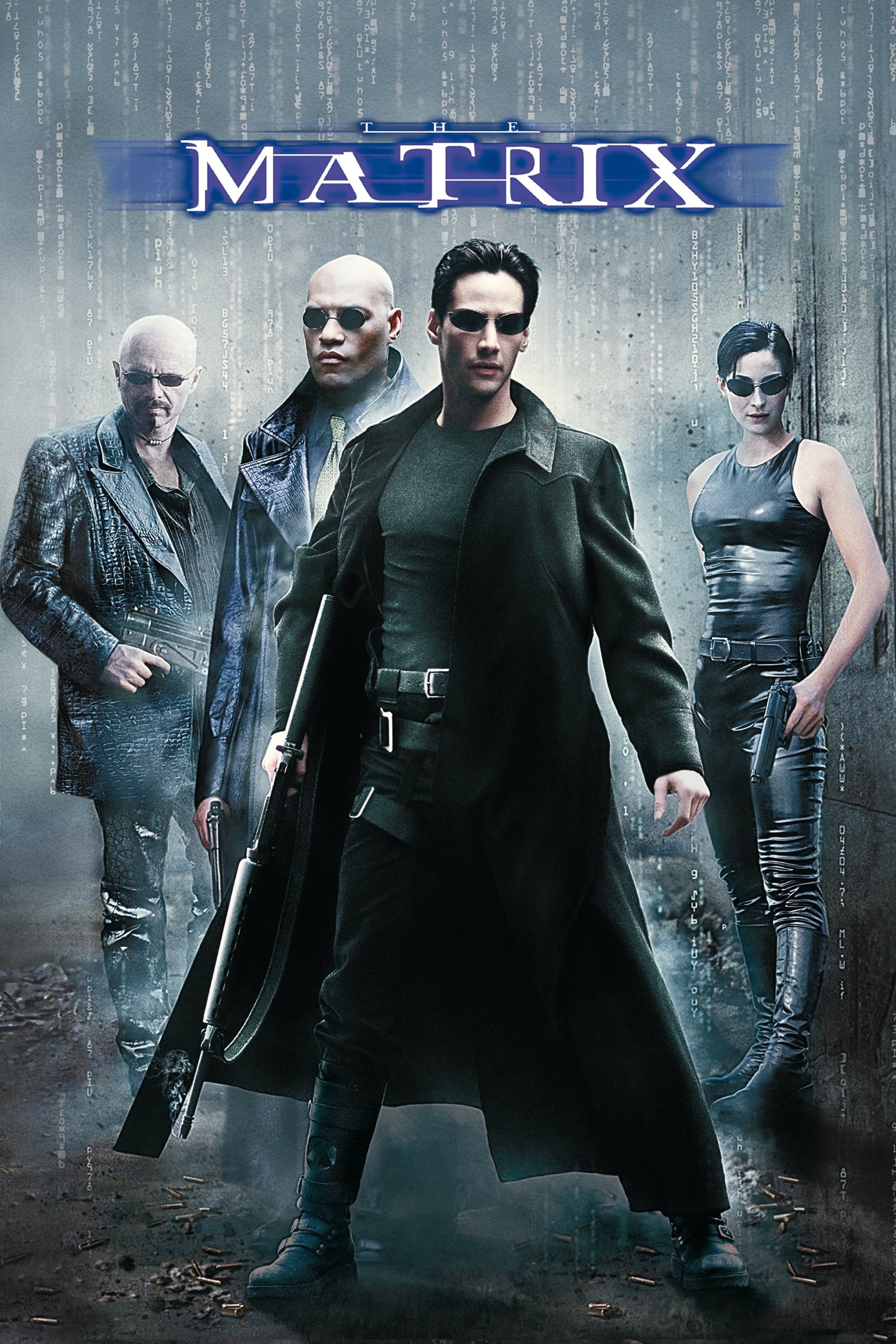 The Matrix
Release Date

March 30, 1999

Director

Lilly Wachowski, Lana Wachowski

Cast

Keanu Reeves, Laurence Fishburne, Carrie-Anne Moss, Hugo Weaving, Gloria Foster, Joe Pantoliano

Rating

R

Runtime

136

Genres

Action, Adventure, Sci-Fi
The Matrix tells the story of an average guy/computer hacker named Neo, who discovers that everyone is living in a simulation controlled by enemy robots. Neo soon learns that he's the key player behind a rebellion against the machines and joins the fight to free humanity.
What Makes It A Mind-Bender?
The modern sci-fi action classic is as thought-provoking as it is deep in themes of existentialism. There's no easy way around it, The Matrix is a mindbender. And if you add the sequels to this conversation, it's a whole other ballgame that will require your brain to readjust itself in favor of better understanding.
4
Eternal Sunshine of the Spotless Mind (2004)
Eternal Sunshine of the Spotless Mind
Release Date

March 19, 2004

Director

Michel Gondry

Cast

Jim Carrey, Kate Winslet, Gerry Robert Byrne, Elijah Wood, Thomas Jay Ryan, Mark Ruffalo

Rating

R

Runtime

108

Genres

Drama, Documentary, Romance, Sci-Fi
Eternal Sunshine of the Spotless Mind tells the story of a couple who get their memories erased. However, as Jim Carrey's jilted lover goes through the process, he fights back against the erasure to keep her in his heart as they struggle to find each other in what's left in their brains.
What Makes It A Mind-Bender?
In Michel Gondry's classic romance film, science fiction is heavy in the plot. The film can't function without Gondry's depiction of what he thinks is a mind being pillaged by technology to simply forget. It's that set of special effects and creative storytelling that make it apt for this list.
3
Enemy (2013)
Enemy
Release Date

December 31, 2013

Director

Denis Villeneuve

Cast

Jake Gyllenhaal, Mélanie Laurent, Sarah Gadon, Isabella Rossellini, Joshua Peace, Tim Post

Rating

R

Runtime

90

Genres

Thriller, Mystery
Denis Villeneuve's Enemy is a slick interpretation of individualism as seen through the eyes of a professor who upon realizing he has a doppelganger, he starts investigating. He even attempts to live the other guy's life with various levels of success. What happens after is his downfall, and your brain trying to figure out what the heck is going on.
What Makes It A Mind-Bender?
Bear with it. It gets better, and even if the final shot feels too excessive, there is a reason. Apparently. Villeneuve can weave together a mind-bending tale like no other, and the gigantic creatures constantly being shown hovering over the city don't help.​​​​​​​
2
Timecrimes (2007)
Timecrimes
Release Date

October 5, 2007

Director

Nacho Vigalondo

Cast

Karra Elejalde, Candela Fernández, Barbara Goenaga, Nacho Vigalondo, Juan Inciarte, Miguel Ángel Poo

Rating

R

Runtime

88

Genres

Sci-Fi, Thriller
Timecrimes tells the story of a man who accidentally gets caught in a time loop after being attacked by a mysterious masked man in the woods. The unforgettable horror weaves a captivating mystery as the man quickly learns more about himself than he wanted to know.
What Makes It A Mind-Bender?
Nacho Vigalondo's Timecrimes is a time travel horror film that can be figured out, but only if you believe in the director's version of what time travel is. Yeah, paradoxes are not applicable in this Spanish cult film that should be next on your list.
1
Jacob's Ladder (1990)
Jacob's Ladder
Release Date

November 2, 1990

Director

Adrian Lyne

Cast

Tim Robbins, Elizabeth Peña, Danny Aiello, Matt Craven, Pruitt Taylor Vince, Jason Alexander

Rating

R

Runtime

113

Genres

Drama, Documentary, Horror, Mystery
Jacob's Ladder tells the story of a war veteran whose mind is terribly messed up, and his hallucinations get far too invasive. This is an unforgettable feature with some of the most disturbing imagery you'll ever find on film.
What Makes It A Mind-Bender?
The 1990 Adrian Lyne film proved he could make films outside the erotica spectrum. Instead, he made a horrific film that will make you look over your shoulder constantly to see if demons clouding your mind have now crossed over to your realm.