Teen horror movies hold an undeniable allure, whether they unfold within high school premises or mainly feature young characters in a different setting. Something about campuses and high schools makes them the perfect backdrop for chilling tales. Perhaps it is the screams or the intensified teenage drama that amplifies the adrenalin-pumping sensations delivered by these teen horror flicks. Or it could be the escapism they provide as these young protagonists face off against relentless killers or malevolent spirits that make them so irresistible. Whatever may be the reason behind the fascination with teenage horror, the undeniable truth remains that these flicks provide a thrilling combination of suspense, relatable characters, coming-of-age themes, and an opportunity for escapism.
The success of Wes Craven's Scream changed the face of horror, paving the way for a flood of teen horror films in the 90s. Even more than 24 years after its initial release, audiences remain captivated by the latest installment in the franchise which debuted in March 2023. The exciting news of a seventh installment will delight avid fans of the Scream series. However, Scream isn't the only well-written and exceptional horror film. Spanning from modern-day horror flicks to the finest offerings of the '90s and early 2000s, here is a list of the best teen horror films.
15
My Best Friend's Exorcism (2022)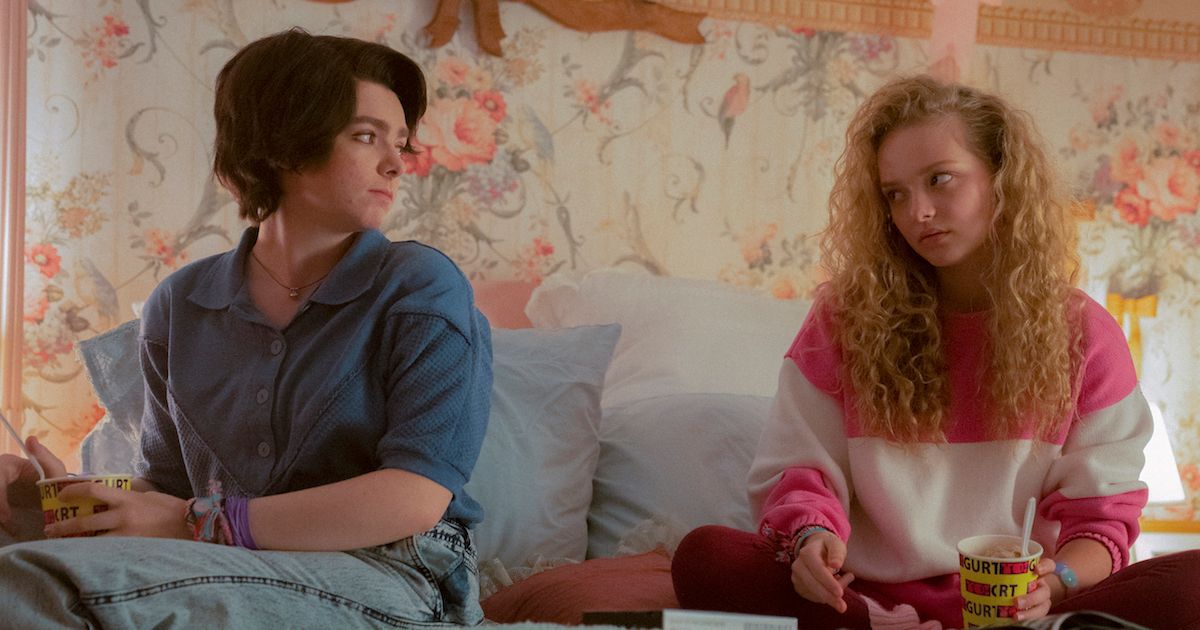 This supernatural horror centers around the power of friendship as it revolves around two friends, Anna and Gretchen as they fight against an otherworldly demon who takes up residence in Gretchen's body. Anna embarks on a perilous journey, risking everything to confront the demonic entity and liberate her beloved friend.
What Makes It Great?
Drawing inspiration from Grady Hendrix's acclaimed novel, which shares the same title, fans of the book eagerly anticipated a remarkable adaptation on the silver screen. Regrettably, My Best Friend's Exorcism falls short of capturing the full essence of the book's thrilling and macabre elements. While some have lauded it as an enjoyable and poignant tale about friendships, others have condemned it for being bland and lacking enough chilling moments.
Available to stream on Prime Video
14
Jennifer's Body (2009)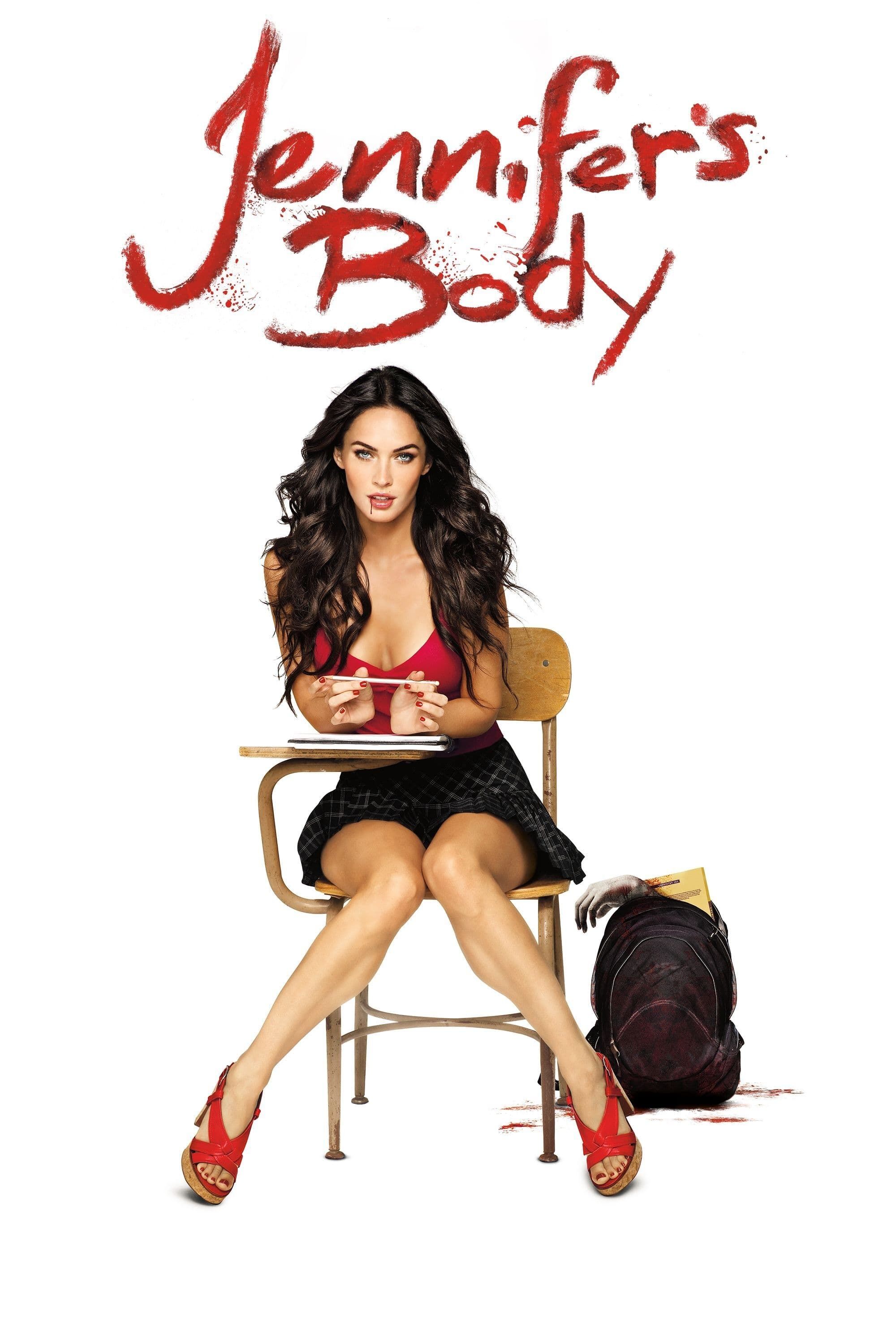 Jennifers Body
Release Date

September 18, 2009

Director

Karyn Kusama

Cast

Megan Fox, Amanda Seyfried, Johnny Simmons, Adam Brody​, Sal Cortez, Ryan Levine

Rating

R

Runtime

92

Genres

Comedy, Horror
In the horror comedy, Jennifer's Body, Megan Fox Stars as the possessed high-school cheerleader who mysteriously gains an appetite for human blood. Her presence becomes a grisly omen, as she leaves a trail of lifeless bodies in her wake. It falls upon her nerdy high school, Needy (Amanda Seyfried) to find out what led to such a devastating transformation and put an end to the bloodthirsty rampage.
What Makes It Great?
While this may not be to the taste of critics, it holds such an irresistible charm that certain viewers find it a guilty pleasure worth indulging in from time to time. Initially dismissed upon its release, it has since acquired a devoted following and attained the status of a cult classic. Though it may not rank as the greatest horror film out there, but it is well-written, fun-filled, and teaches a lot about toxic friendships. It can certainly be enjoyed better when it is viewed as a gory satire of the horror genre.
Available to stream on Max
13
All the Boys Love Mandy Lane (2006)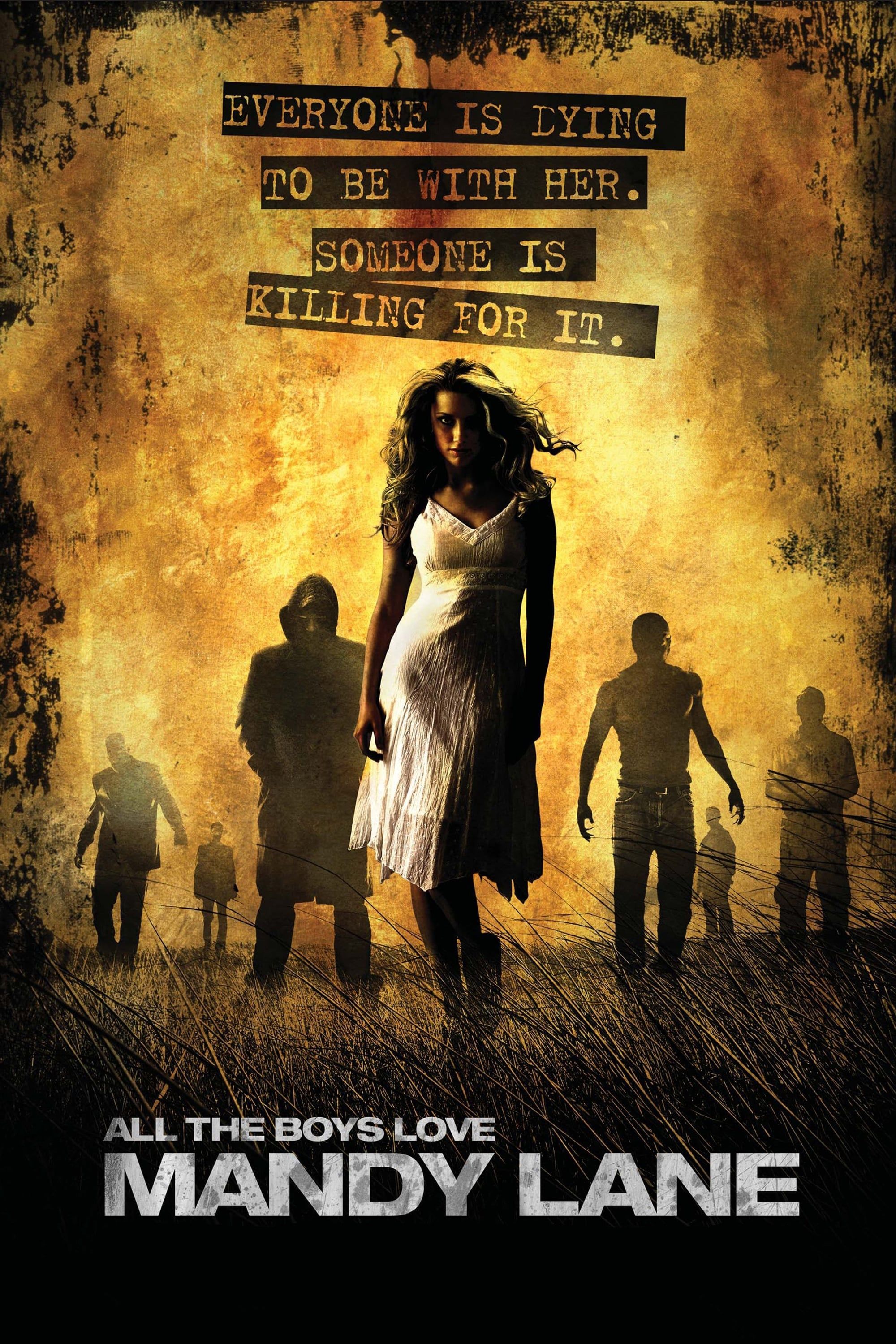 All the Boys Love Mandy Lane
Release Date

September 9, 2006

Director

Jonathan Levine

Cast

Amber Heard, Anson Mount, Whitney Able, Michael Welch, Edwin Hodge, Aaron Himelstein

Rating

R

Runtime

88

Genres

Horror, Mystery, Thriller
All the Boys Love Mandy Lane presents a cautionary tale on the dangers of objectifying others and the darkness that lies in teenage obsession. Offering a chilling and unconventional twist on the slasher genre, the story revolves around a group of high school students who become infatuated with a mysterious and alluring girl named Mandy Lane and find themselves trapped in a deadly and twisted game.
What Makes It Great?
This movie starts as a cute high school film but takes a rather unexpected deep dive into the realm of horror as these boys get picked off one by one by an unknown killer. While certain viewers have praised the movie for its surprising plot twists, others have found it to be rather predictable. The narrative cleverly unfolds in a manner that distinguishes it from conventional horror tales, but the murders remain gruesome and cruel just the way horror fans love it.
Not available to stream
12
Sleepaway Camp (1983)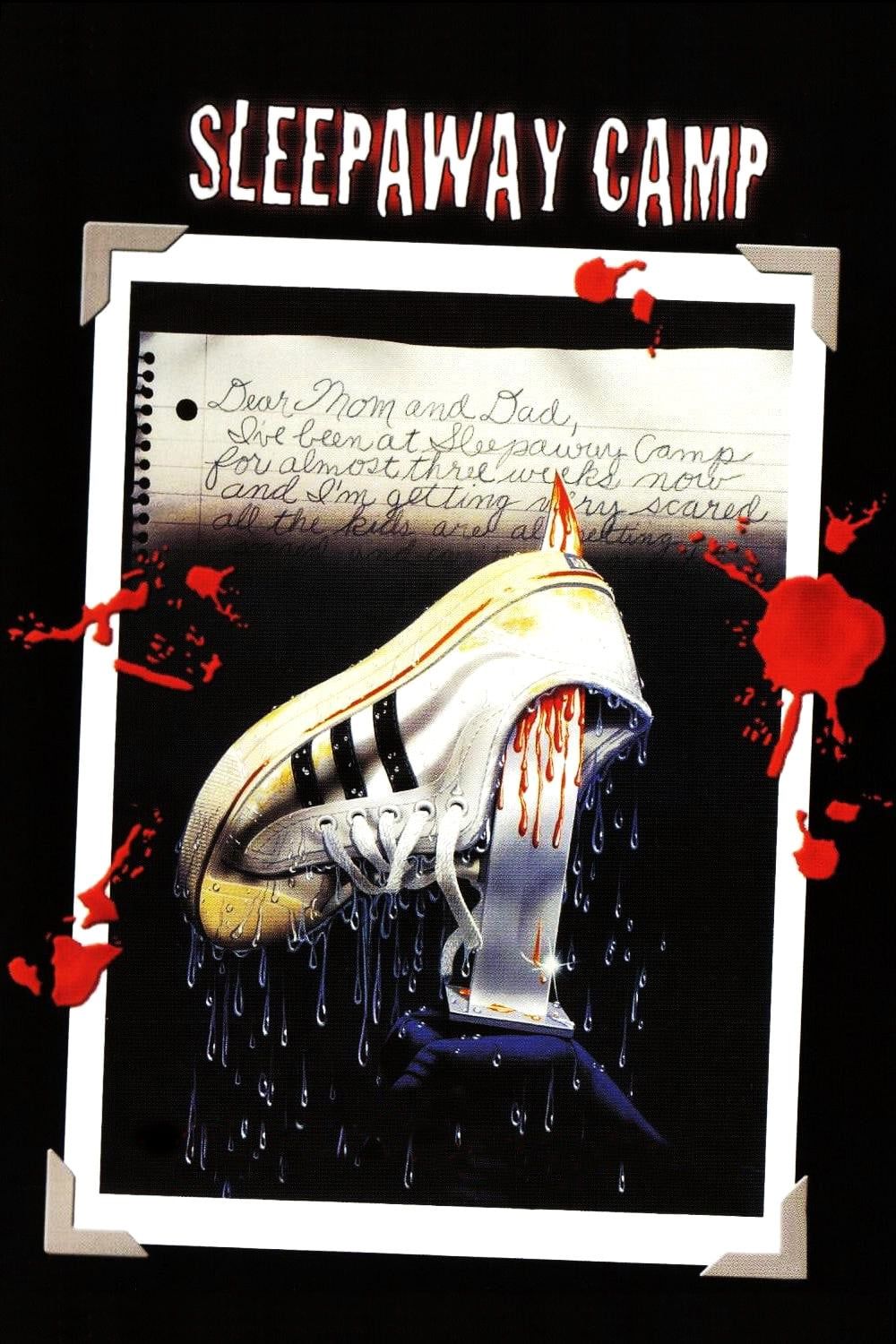 Sleepaway Camp
Release Date

November 18, 1983

Director

Robert Hiltzik

Cast

Felissa Rose, Jonathan Tiersten, Karen Fields, Christopher Collet, Mike Kellin, Katherine Kamhi

Rating

R

Runtime

88

Genres

Horror, Thriller
With its jaw-dropping plot twist, Robert Hiltizik's Sleepaway Camp secures a spot among the movies with the greatest plot twists. Renowned for its unexpected turn of events and visceral violence, the film delves into themes of identity, trauma, and the dire consequences of mistreatment.
What Makes It Great?
Centered around Angela Baker, a teenage girl who attends a summer camp where a series of gruesome murders occur this unforgettable slasher film holds a special place for those who appreciate the chilling allure of 80s horror movies. Its unconventional approach to horror has earned it a devoted cult following.
Available to stream on Peacock and Tubi
11
The Babysitter (2017)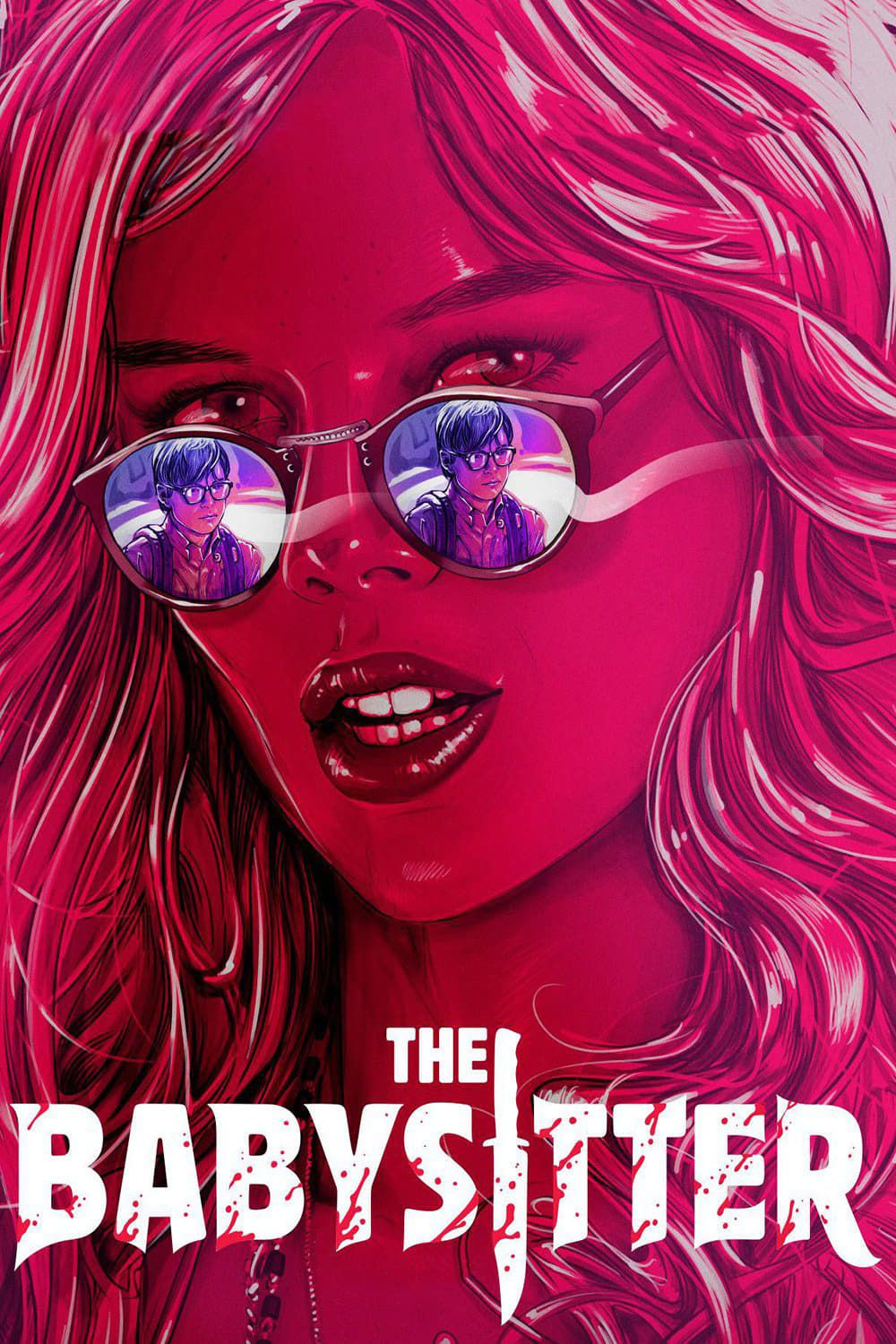 The Babysitter
Release Date

October 13, 2017

Director

McG

Cast

Judah Lewis, Samara Weaving, Robbie Amell, Hana Mae Lee, Bella Thorne, Emily Alyn Lind

Runtime

85

Genres

Horror
Related: The Best Ghost Movies Based on Books, Ranked
Directed by McG, this Netflix horror-comedy follows the story of Cole Johnson, a 12-year-old boy who discovers that his seemingly perfect and attractive babysitter, Bee, is involved in a satanic cult. The Babysitter takes a darkly comedic turn when Cole wakes up one night to find Bee and her friends engaged in their ritualistic practice. To make it out of the night alive, he must rely on his wit and resourcefulness to defeat this deadly cult.
What Makes It Great?
Featuring a talented ensemble cast including Bella Thorne, Samara Weaving, Ken Mario, and Hana Mae Lee, this Netflix original horror film offers a thrilling and entertaining narrative infused with a delightful 80s atmosphere. With its abundance of comedic moments and amusingly creative kills, the movie successfully blends the elements of slasher and comedy genres. It serves as a wonderfully cheesy and light-hearted option, perfect for Halloween viewing for those who prefer not-too-terrifying horror films.
Available to stream on Netflix
10
There's Someone Inside Your House (2021)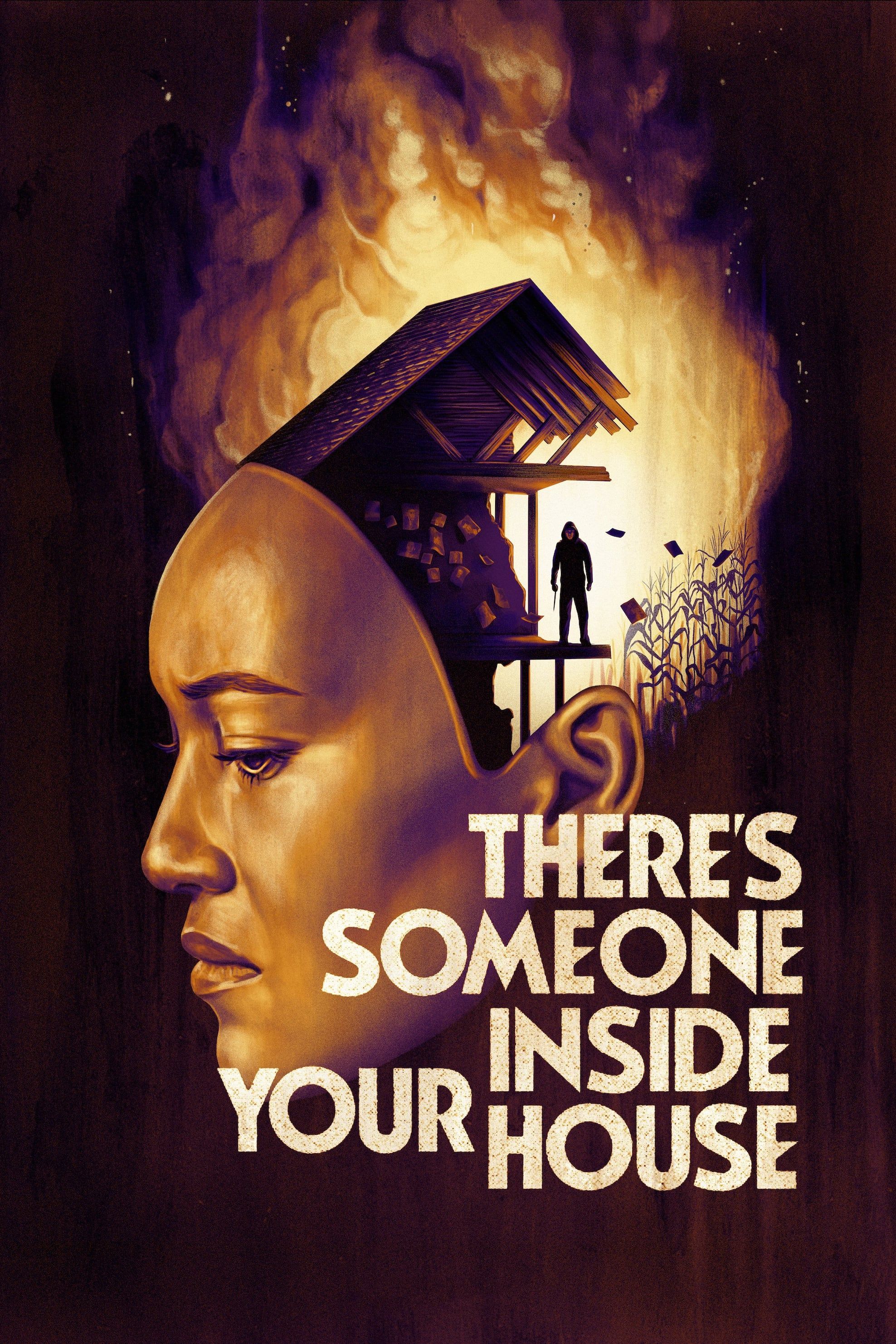 Theres Someone Inside Your House
Release Date

October 6, 2021

Director

Patrick Brice

Cast

Sarah Dugdale, Sydney Park, Kayla Heller, Théodore Pellerin, Burkely Duffield, Emilija Baranac

Rating

TV-MA

Runtime

1hr 36min

Genres

Horror, Mystery, Thriller
There's Someone Inside Your House is a teen horror flick based on a novel of the same by Stephanie Perkins. It follows Makani as she moves to small-town Nebraska to finish high school. However, as graduation day approaches, a masked killer emerges, mercilessly targeting her classmates, each harboring dark secrets. Determined to avoid becoming another victim, Makani teams up with her classmates to unmask this deadly killer and put an end to the grisly murders.
What Makes It Great?
This horror film offers a perfect dose of cozy slasher entertainment for the Halloween season. Reminiscent of the 90s slasher style, it presents a well-crafted and engaging horror narrative. Fans of the original book have praised it as a commendable adaptation, although it does have its flaws. With likable characters, expertly timed suspense, and intense gore, it delivers an immersive experience. However, some feel that it falls short of their expectations.
Available to stream on Netflix
9
I Know What You Did Last Summer (1997)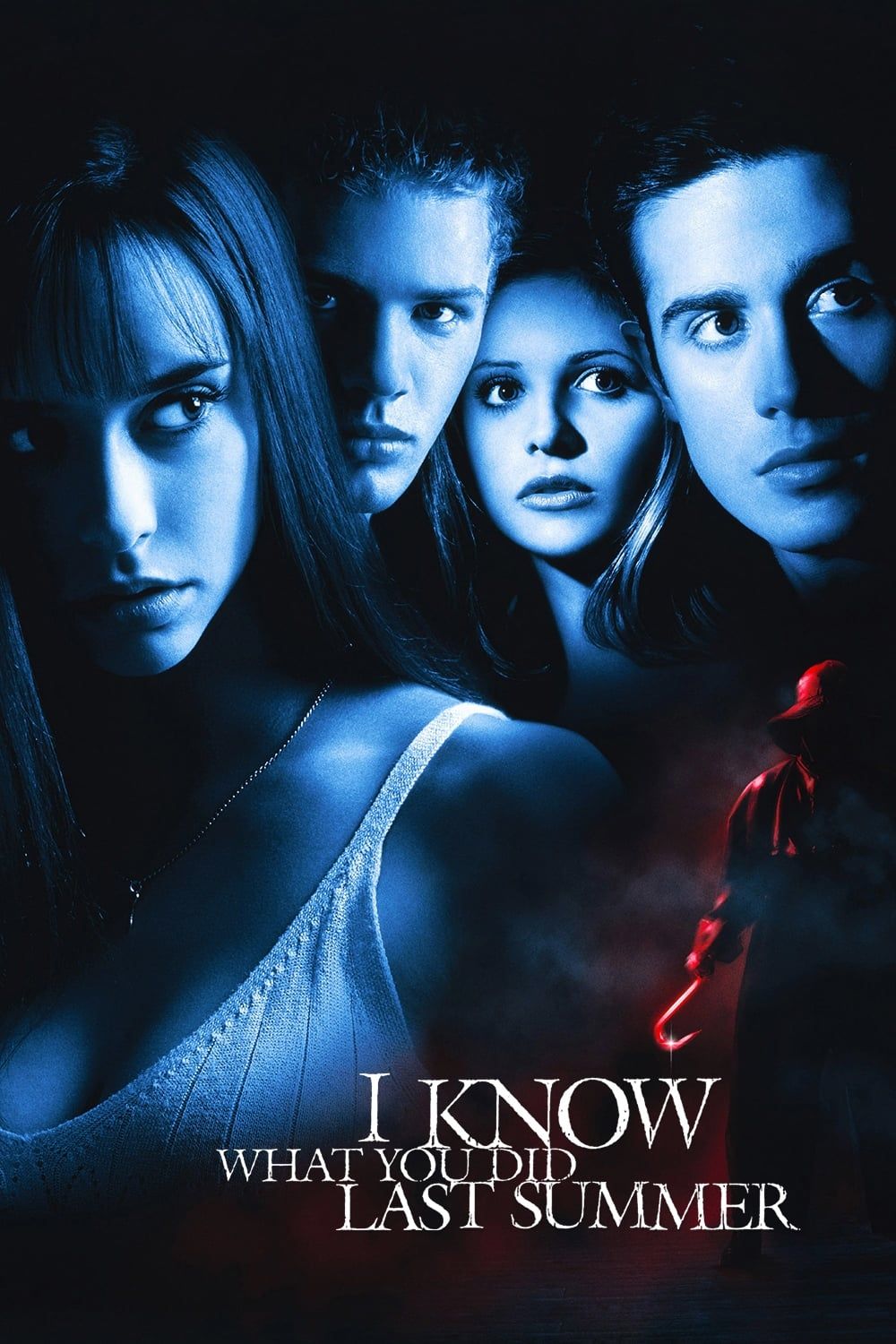 I Know What You Did Last Summer
Release Date

October 17, 1997

Director

Jim Gillespie

Cast

Jennifer Love Hewitt, Sarah Michelle Gellar, Ryan Phillippe, Freddie Prinze Jr., Bridgette Wilson, Anne Heche

Rating

R

Runtime

100

Genres

Horror, Mystery, Thriller
I Know What You Did Last Summer serves as a cautionary tale about the dangers of covering up a dark past. Loosely based on the novel of the same name by Lois Duncan, the story follows a group of four friends who are united by a dark secret from the previous summer. Things take a dark turn when these friends begin to receive threats and are targeted by an unknown killer, wielding a hook.
What Makes It Great?
This teen horror film aims to both educate and entertain its audience. While fans of horror films will undoubtedly find it enjoyable, critics have given it poor ratings due to its utilization of an over-used storyline and excessive campiness. Nevertheless, it stands out as one of the most unforgettable entries in the slasher subgenre. Set in a coastal town, the eerie atmosphere, talented cast, and haunting music all converge to establish this horror flick as a 90s slasher classic.
Available to stream on FuboTV and Peacock
8
A Nightmare on Elm Street (1984)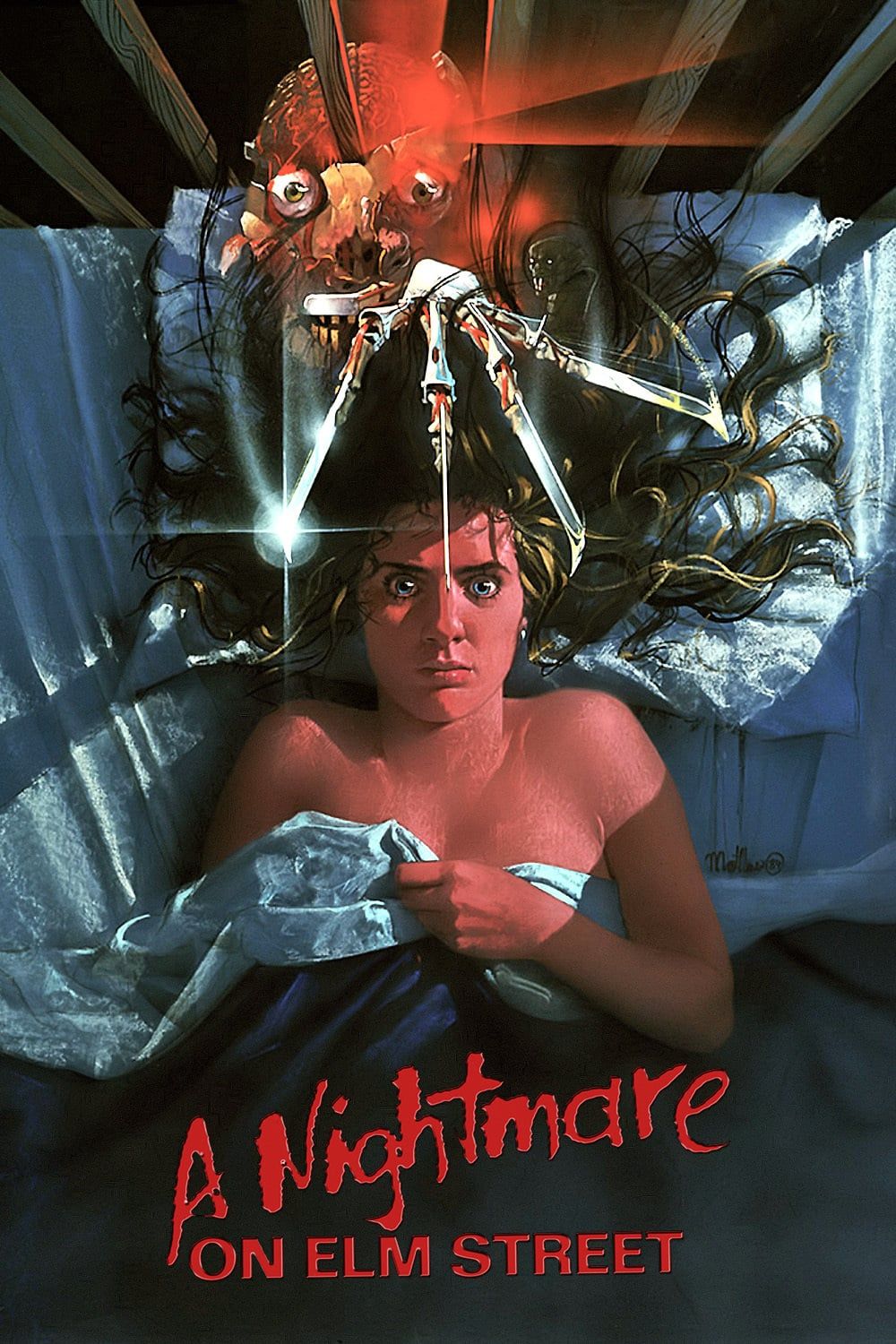 A Nightmare On Elm Street
Release Date

April 30, 2010

Director

Samuel Bayer

Cast

Jackie Earle Haley, Kyle Gallner, Rooney Mara, Katie Cassidy, Thomas Dekker, Kellan Lutz

Rating

R

Runtime

102

Genres

Horror, Mystery, Thriller
In this timeless horror film, a group of teenagers finds themselves tormented by the malevolent presence of Freddy Krueger, an undead child killer who haunts their dreams. A Nightmare on Elm Street focuses on Nancy Thompson, a high school student who begins to experience this terrifying nightmare alongside her friend. As the nightmare intensifies, Nancy devises a plan to defeat this disfigured killer. The subsequent sequels in the Nightmare on Elm Street franchise delve deeper into Freddy Krueger's tragic backstory, as he remains the iconic villain in this horror franchise.
What Makes It Great?
Even after over 30 years, this iconic slasher film remains creepy as it blurs the line between dreams and reality for both viewers and its characters. It stands as a testament to the genius of Wes Craven, a true mastermind of suspense and terror. The original film, as well as its remakes, boasts a meticulously crafted plot, spine-tingling sequences, and one of the most terrifying horror villains ever portrayed on screen.
Available to rent/buy on AppleTV+
7
The Craft (1996)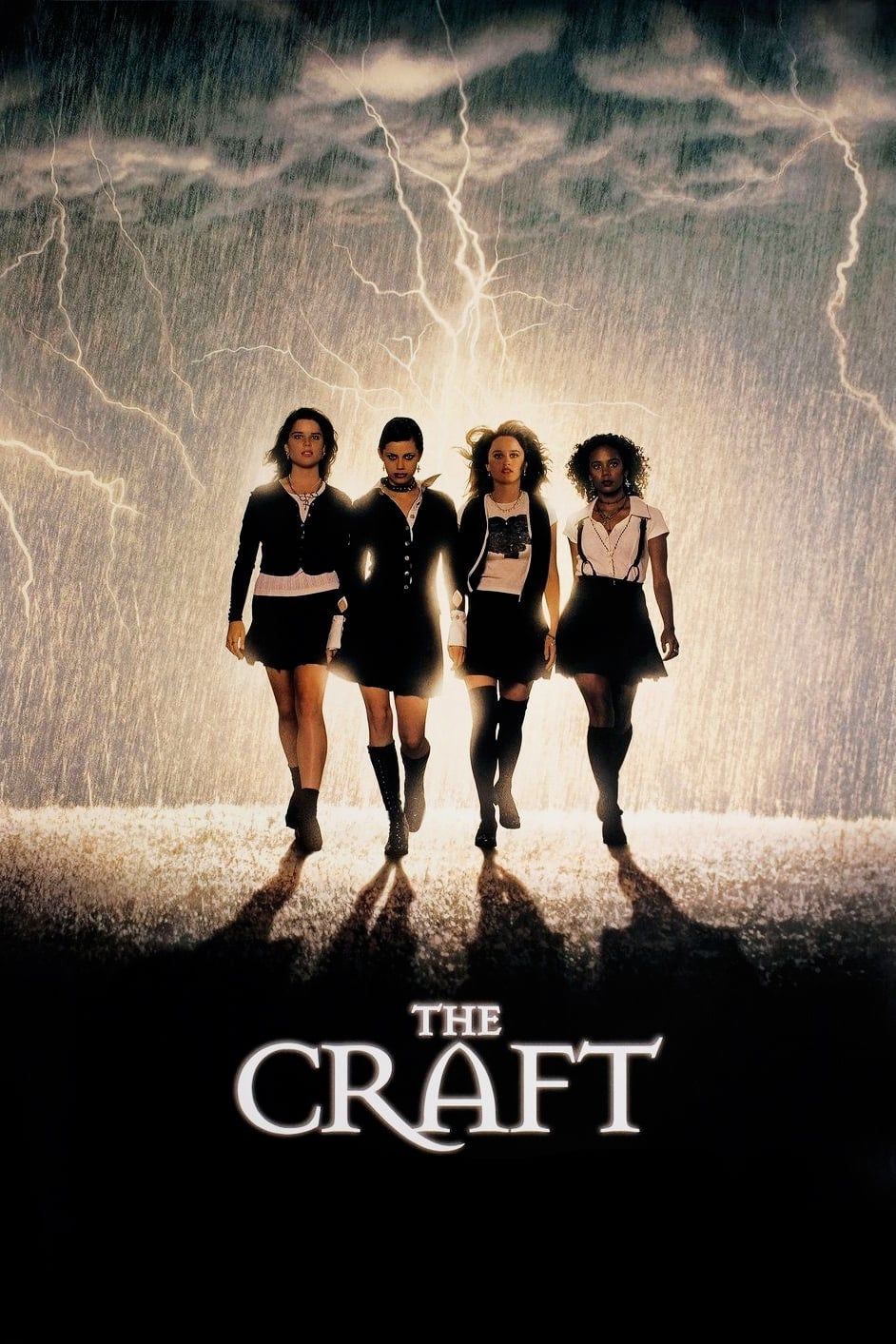 The Craft
Director

Zoe Lister Jones

Cast

Michelle Monaghan, Cailee Spaeny, David Duchovny, Gideon Adlon, Nicholas Galitzine, Lovie Simone

Genres

Horror
The Craft blends horror, drama, and elements of teenage coming-of-age to create a dark and engaging narrative. Set in a Catholic in Los Angeles, the story follows Sarah Bailey, a troubled newcomer who befriends a group of misfit girls: Nancy, Bonnie, and Rochelle, who are already practicing witchcraft. After discovering she's a witch too, she joins their coven. As they delve deeper into witchcraft, their use of magic spirals out of control, and soon they become power-hungry.
What Makes It Great?
Due to its meticulously crafted storyline and well-developed characters, this occult thriller has earned a reputation among viewers as a hidden gem of the 90s. The Craft introduces female characters rarely seen in horror films of that era. They embody the archetype of the Mean Girls, but with supernatural abilities that take their malevolence to another level. With its skillfully executed special effects, a talented ensemble cast, and a suspenseful and twisted plot, the film shines brightly as it tells a story deeper and darker than the average teen movie.
Available to stream on Paramount+ on AppleTV+
6
It Follows (2014)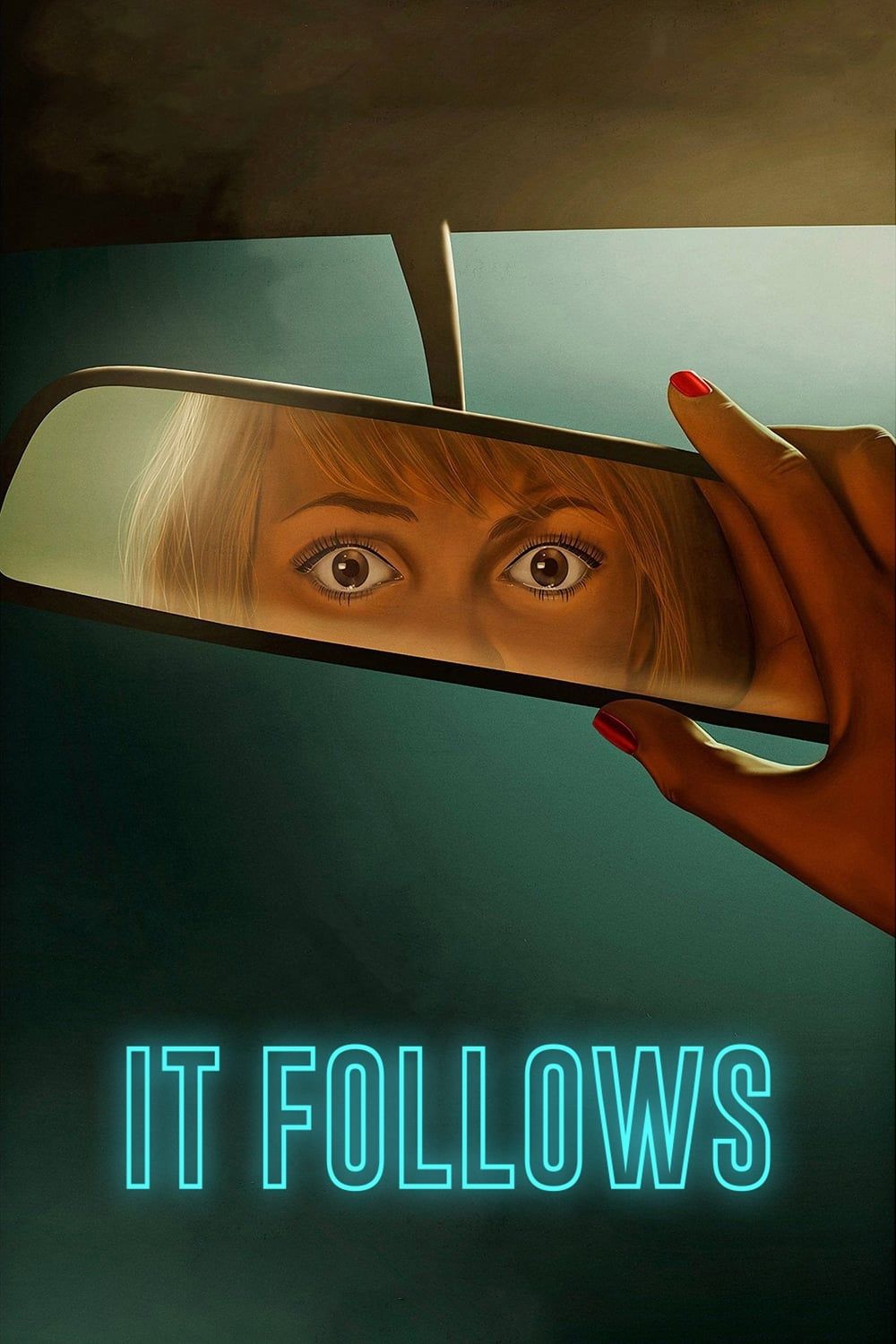 It Follows
Release Date

February 4, 2015

Director

David Robert Mitchell

Cast

Bailey Spry, Carollette Phillips, Loren Bass, Keir Gilchrist, Maika Monroe, Lili Sepe

Rating

R

Runtime

100

Genres

Horror, Thriller
Related: The Best High School Horror Movies, Ranked
Directed by David Robert Mitchell, this supernatural movie centers around a young woman named Jay, who becomes the target of a mysterious and relentless entity after a sexual encounter. As she begins to experience strange and unsettling phenomena, she enlists the help of her friends to find a way to break the curse.
What Makes It Great?
With minimal gore present, It Follows might not satisfy fans seeking intense horror. However, it excels at keeping viewers on the edge of their seats as Jay and her friends embark on a quest to break a haunting curse, all intensified by the impactful soundtrack. Despite its flaws, the film manages to create a fantastic atmosphere, and its characters feel genuine and relatable, adding to the overall immersive experience.
Available to stream on Netflix
5
Carrie (1976)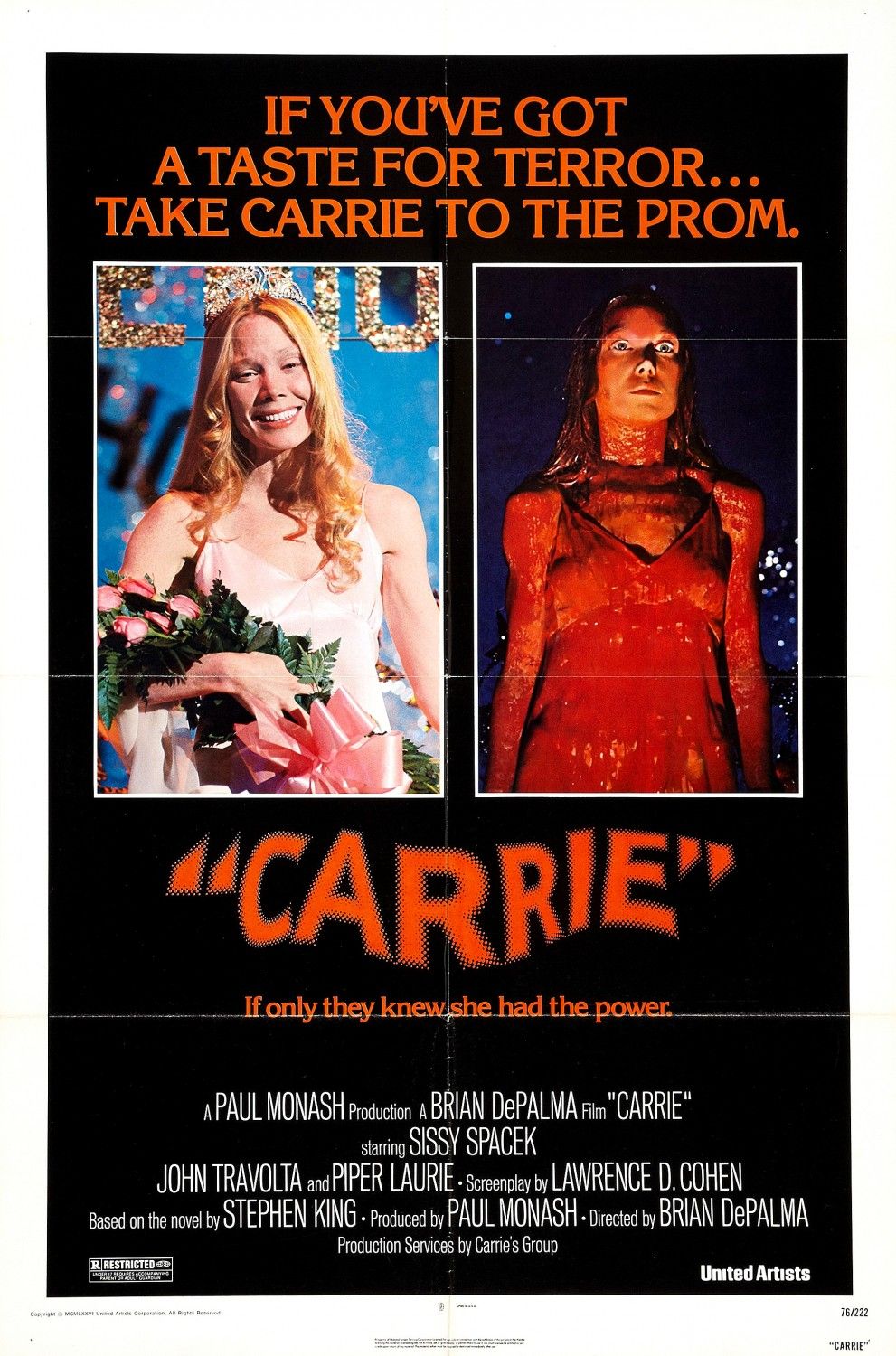 Carrie (1976)
Release Date

November 16, 1976

Director

Brian De Palma

Cast

Sissy Spacek, Piper Laurie, Amy Irving, John Travolta, William Katt

Rating

R

Runtime

1hr 38min

Genres

Horror, Mystery
Adapted from Stephen King's eponymous novel, this psychological horror film centers around Carrie White, a timid and socially awkward high school student who endures relentless bullying at school and faces an oppressive religious upbringing at home. However, things take a sinister twist when an awful prank at Prom leaves Carrie humiliated, causing her to unleash her telekinetic power upon those who wronged her.
What Makes It Great?
Carrie is more than just a horror movie meant to terrify viewers. It is a tragic story that delivers a powerful message about the enduring issue of bullying, which remains relevant even in the modern era. The movie owes its effective delivery of genuine scares to Brian De Palma's masterful direction and Sissy Spacek's remarkable performance. While some viewers appreciate the perfection of the 70s version, others find the 2013 adaptation more resonant for its careful handling of this crucial societal issue.
Available to stream on Max
4
Final Destination (2000)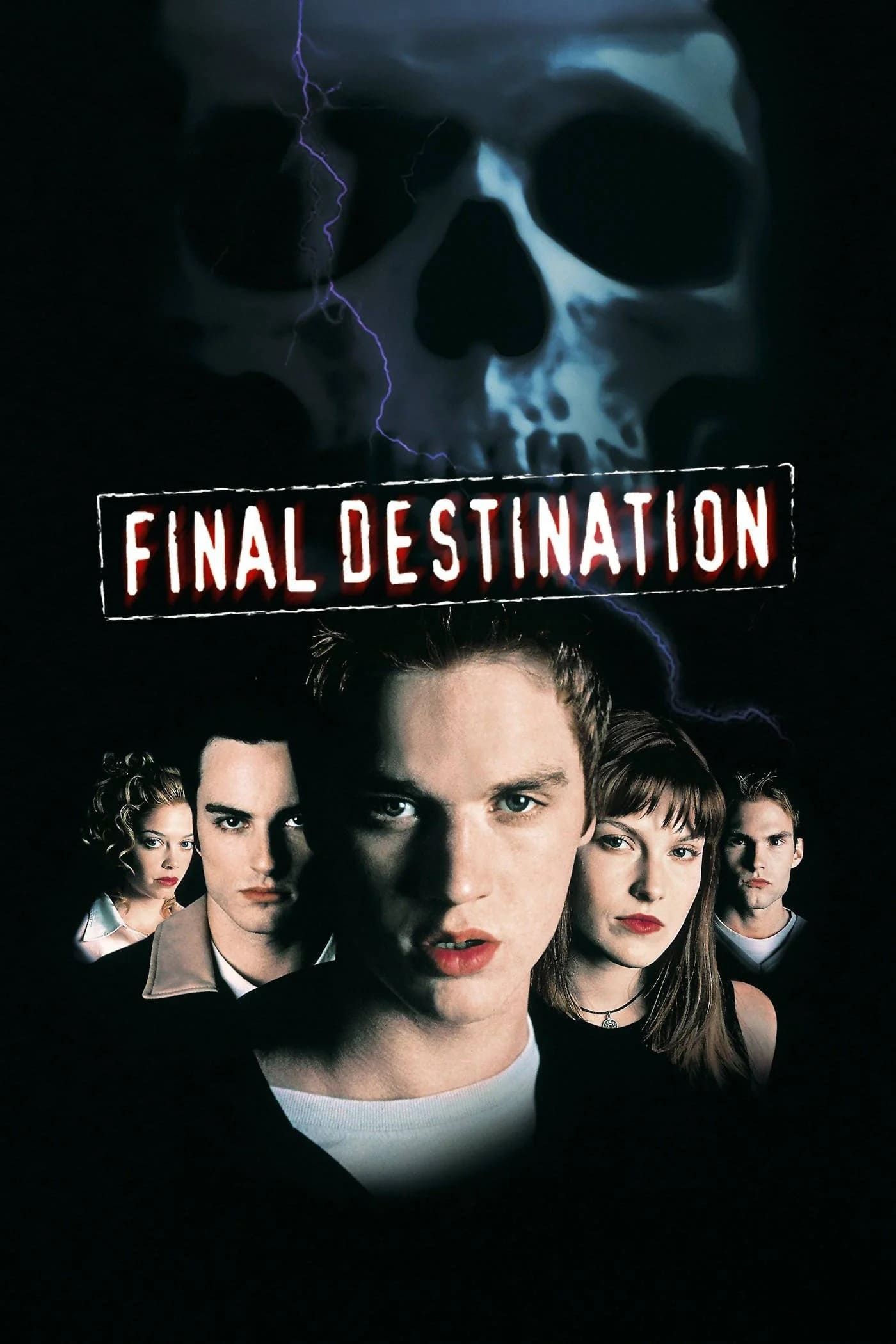 Final Destination
Release Date

March 17, 2000

Director

James Wong

Cast

Devon Sawa, Ali Larter, Kerr Smith, Kristen Cloke, Daniel Roebuck, Roger Guenveur Smith

Rating

R

Runtime

98

Genres

Horror, Mystery
Known for its unique premise and elaborate death sequences, this supernatural horror franchise often revolves around a group of individuals attempting to outrun and outsmart Death's relentless pursuit after a premonition warns them about a major disaster. As these individuals grow paranoid about their upcoming deaths, Death picks them off one by one in a specific order. Throughout every Final Destination movie, the killer is neither shown as a being nor spoken to as a person, which makes it even more terrifying.
What Makes It Great?
Spanning from 2000 to 2011, this franchise has consistently delivered a series of horror films that build upon the original's storyline. With its graphic and unpredictable death sequences, this franchise undeniably falls into the category of films that will leave many sleepless at night. The iconic tanning bed scene from the first film remains deeply ingrained in the minds of viewers, serving as one of the most unforgettable and chilling moments.
Available to stream on Max
3
Heathers (1989)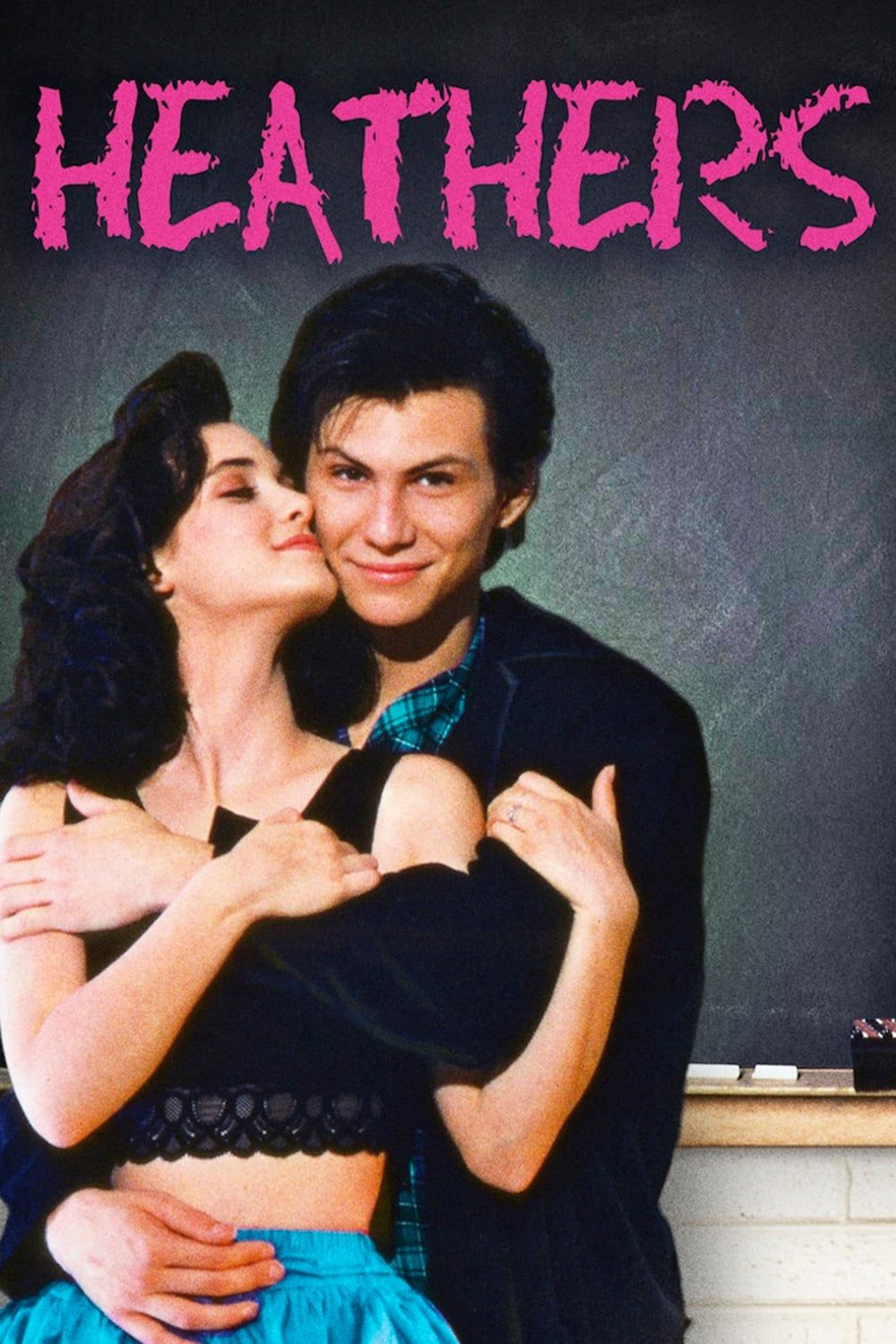 Heathers
Release Date

March 31, 1989

Director

Michael Lehmann

Cast

Winona Ryder, Christian Slater, Shannen Doherty, Lisanne Falk, Kim Walker, Penelope Milford

Rating

R

Runtime

103

Genres

Comedy, Documentary, Thriller
Heathers presents a twisted depiction of the teenage experience through the story of Veronica Swayer. In the beginning, Veronica (Winona Ryder) finds herself among the clique of popular and cruel girls known as the Heathers. However, as she grows disillusioned with their behavior, she forms a bond with the enigmatic and dangerous JD (Christian Slater). Together, they embark on a series of pranks against the popular students, but these seemingly innocent acts quickly escalate into a spree of murders that spirals out of control.
What Makes It Great?
The witty and memorable dialogues in this teenage flick have left a lasting impression on both horror enthusiasts and non-horror fans. Winona Ryder and Christian Slater deliver standout performances in their cynical roles, adding a biting edge to this dark comedy that cleverly satirizes teenage turmoil. With a superb script, a talented and captivating cast, and Michael Lehmann's masterful direction, the film remains captivating from its opening moments to its explosive conclusion.
Available to stream on Prime Video
2
Scream (1996)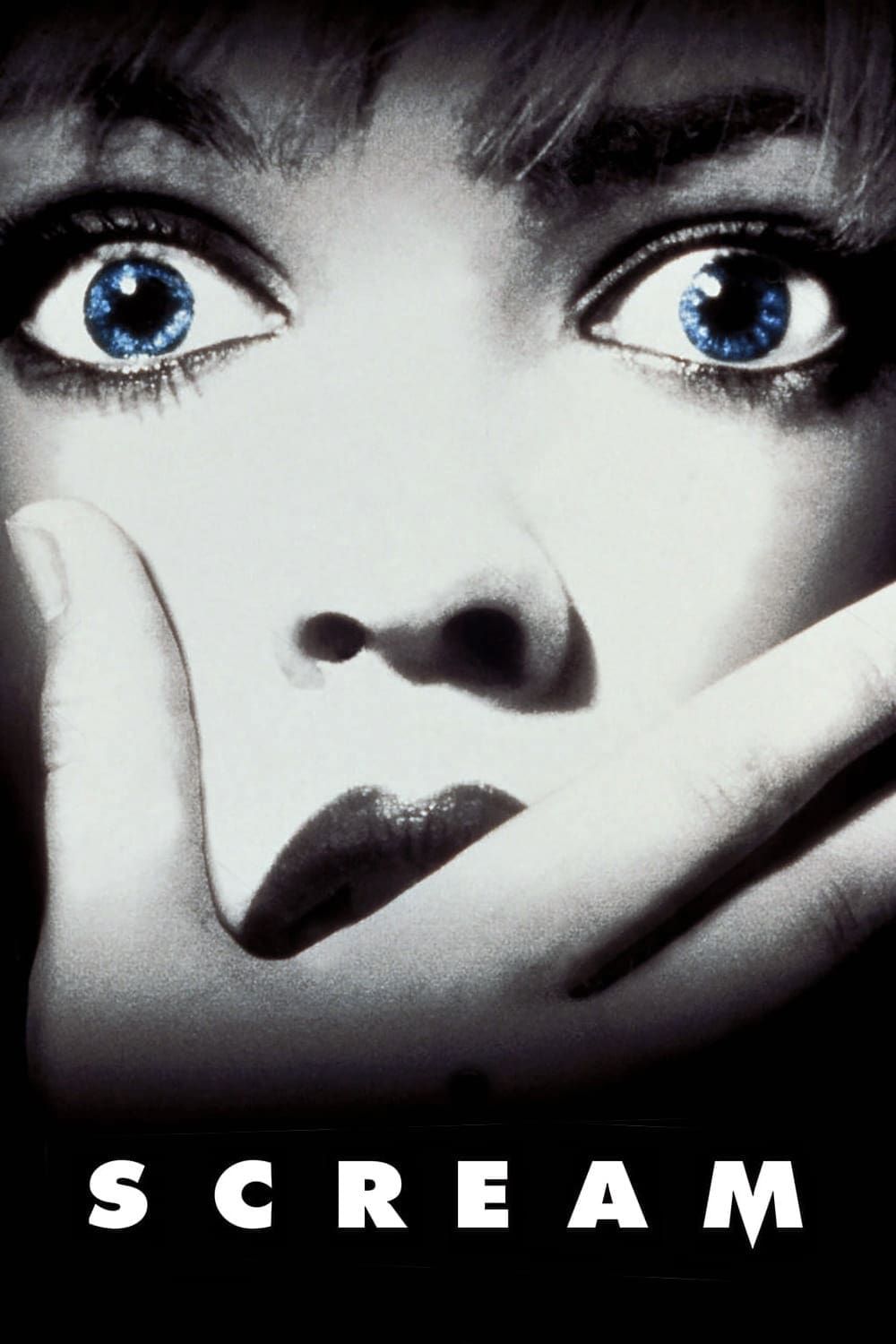 Scream
Release Date

December 20, 1996

Director

Wes Craven

Cast

Drew Barrymore, Kevin Patrick Walls, David Booth, Carla Hatley, Neve Campbell, Skeet Ulrich

Rating

R

Runtime

111

Genres

Crime, Horror, Mystery
The Scream franchise originated in 1996 and has since expanded to include a total of six films. The initial installment takes place in the fictional town of Woodsboro, where a masked killer named Ghostface starts haunting a group of high school students. With each subsequent film, new murders unfold, often featuring the return of Ghostface. The characters consistently find themselves entangled in a suspenseful cat-and-mouse chase, desperately trying to unravel the enigma behind the gruesome killings.
What Makes It Great?
Scream masterfully combines comedy and satire to create a timeless horror tale. It serves as an entertaining and clever parody of the typical 90s horror films. Scream holds a legendary status in the slasher genre, much like Halloween and Friday the 13th. Its originality has garnered praise from many, making it a standout film in the genre.
Available to stream on Max
1
Halloween (1978)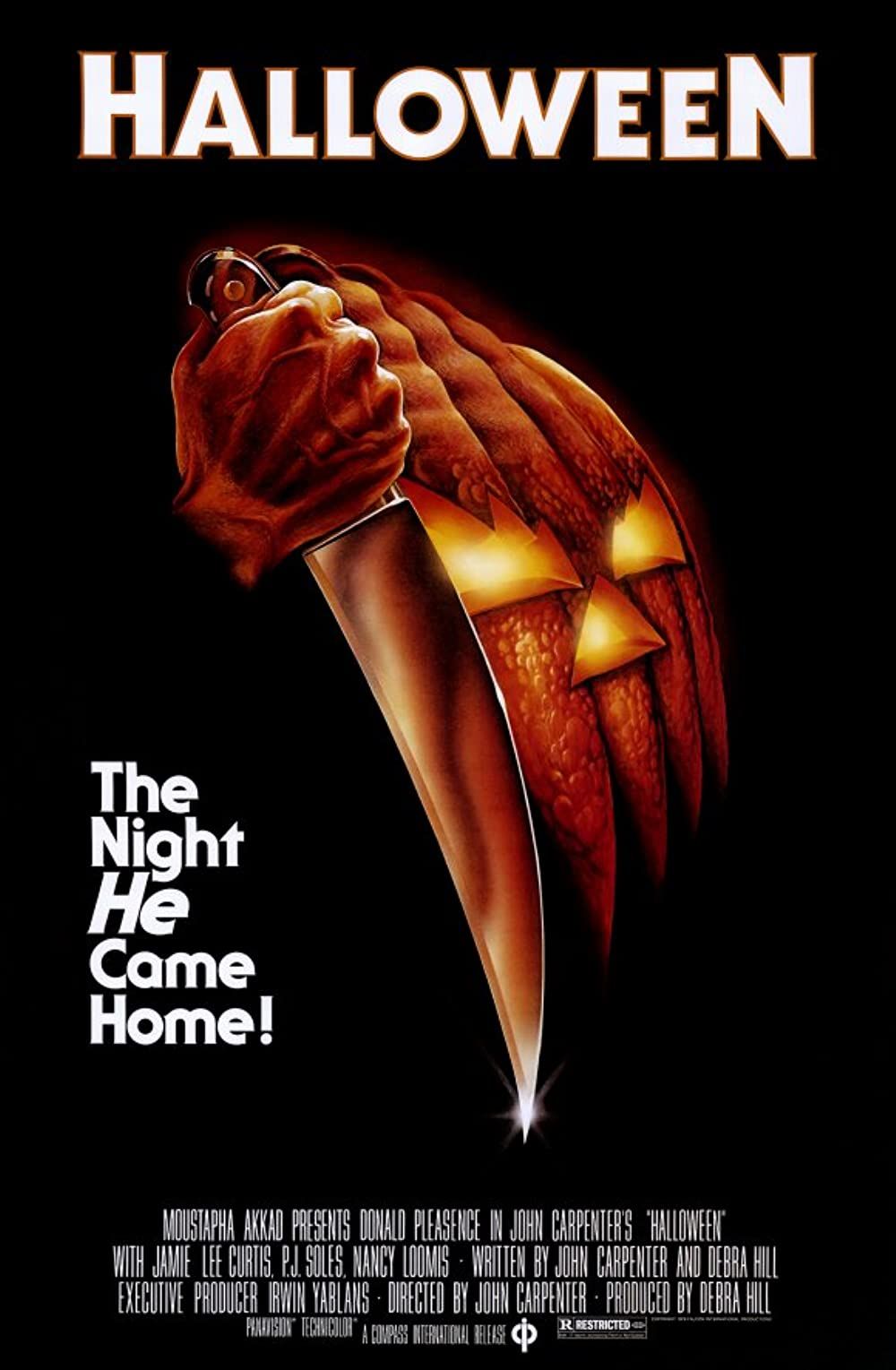 Halloween (1978)
Release Date

October 27, 1978

Director

John Carpenter

Cast

Donald Pleasence, Jamie Lee Curtis, Tony Moran, Nancy Kyes, P.J. Soles, Kyle Richards, Charles Cyphers

Rating

R

Runtime

1hr 31min

Genres

Horror, Thriller
John Carpenter's Halloween revolves around an escaped killer who returns to his hometown and begins stalking a high-school student named Laurie and her friends while being pursued by his psychiatrist. This iconic film has given rise to a franchise consisting of 13 films and has had a significant influence on other classics like Alfred Hitchcock's Psycho and Bob Clark's Black Christmas.
What Makes It Great?
Halloween remains a timeless horror masterpiece, capable of instilling spine-chilling fear no matter how many times it is watched. With John Carpenter's exceptional direction and an outstanding cast, the film exudes greatness from start to finish. Despite its legendary status in the slasher genre, some believe it to be overrated.
Available to stream on AMC+ and Shudder